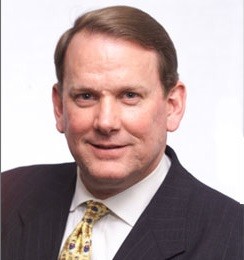 Each week, we tap the insight of Sam Stovall, Chief Equity Strategist for S&P Capital IQ, for his perspective on the current market.
EQ: Oil's continued breakdown seems to be the primary market driver right now. Is there any reason to think that it could hold at its current levels?
Stovall: The problem with oil is it's incredibly difficult to forecast. I think the reason the market is going through a panic selling at this point is because very few people expected oil to go this low. Now it seems that every other strategist is playing leapfrog, trying to get ahead of everybody else by predicting how low oil will eventually go–$25, $20, $15, $10—but does anybody really know? Probably not. So unfortunately, nobody can really say for sure when it finally will turn around. The only good thing is that unlike interest rates, which can go negative, oil can only go to zero.
EQ: The S&P 500 has fallen through the August lows to deepen this current correction, which has led to more calls that the bear market has arrived. Is it still too soon to make that call or are all signs pointing that way?
Stovall: I think it's not too soon to make that kind of call because that's what strategists are supposed to do—anticipate things before they're supposed to happen. One reason that I can see why someone would say that we have to fall beyond the 20% decline threshold is the resulting P/E ratio should we get to the 1,705 level on the S&P 500, which on a trailing 12-month basis would end up being around 14.5. That's still above the average of 13.8 for P/E ratios at the 20% decline threshold since World War II.
So basically, valuations still present a bit of a challenge for the bulls, at least on a trailing 12-month operating basis. One can only be optimistic if they are looking at a projected 12-month earnings outlook, should that outlook remain fairly healthy.
EQ: In this week's Sector Watch, you noted that small caps are now in a bear market, though that doesn't necessarily mean the S&P 500 will follow suit. Traditionally, investors have looked at small-caps as a leading indicator of sorts for the broader market. How has this relationship played out in the past?
Stovall: That's right, there's an old saying that small-cap stocks represent a canary in the coal mine for the market, indicating that what happens to small caps first will then happen to larger caps as well. Well, the Russell 2000 extends back to the late 1970s. Looking at bear markets during that time, the first one occurred on March 25, 1980 when the Russell 2000 broke below its 20% decline threshold.
Yet, interestingly enough, the S&P 500 bottomed only two days later on March 27, 1980, down a total of 17.1%. So the S&P 500 remained only in a correction mode even though small caps went into bear-market mode. The same occurred in 1984, 1998, 2010 and 2011. Each of those years, the small-cap stocks fell into bear-market mode, but large caps did not follow.
There were times when large caps did follow small caps—1982, 1987, 1990, 2001 and 2008—but really, what it boils down to is a coin toss. Only 50% of the time did large caps follow small caps into bear markets. So I would say that you're better off looking at another indicator whether the chances have increased of a bear market being on the horizon.
EQ: If small caps are not necessarily a reliable bear market indicator, is there anything they actually do tell us about the broader market?
Stovall: I think small caps are a good thing to be monitoring because a lot of people own small caps in their portfolios, but they probably should be monitoring small-cap performance as it relates to their small-cap holdings. I think investors would be better off looking for the potential for recession in the US to see whether the large-cap stocks will fall into a bear market as well as looking at the yield curve.
I find that the difference between the 10-year yield and the 3-month treasury ends up being a pretty good predictor as to whether we are headed for recession and/or bear market. Usually they go hand-in-hand where if we have a flat-to-inverted yield curve, meaning that the short rates are equal to or higher than the long rates, then that's not good. As a result, we tend to slip into recession and also slip into a bear market. Usually a bear market precedes a recession. On average, the S&P 500 has anticipated recessions by an average of 7.5 months.
EQ: In a market environment such as this where there's increasing uncertainty about where a bottom might actually be, how do you suggest investors react to this kind of activity?
Stovall: I was going to say that you're probably better off not attempting to react, because in my opinion, the risk of recession hasn't increased but the rhetoric has. So everyone is talking about a recession, but we're still looking at GDP growth and other estimates are still expecting growth. Our opinion is that the economy still looks pretty good.
Energy seems to be the driving force with the oil prices headed lower, and that has led to a lot of people saying that the decline in Energy prices is not just supply dwarfing demand, but it's also a reflection of a slowdown in the Chinese economy. As a result, investors are questioning the reliability of the official data coming out of China, indicating economic growth averaged 6.9% in 2015, and maybe the number is actually 100 to 200 basis points lower.
Right now, investors are reacting first because they are worried about what this uncertainty could translate to. Let's face it, this bull market is getting long in the tooth at nearly seven years. A lot of investors are playing musical chairs right now, and are convinced that the music will soon stop.
For more from S&P Capital IQ, be sure to visit www.getmarketscope.com.
DISCLOSURE: The views and opinions expressed in this article are those of the authors, and do not represent the views of equities.com. Readers should not consider statements made by the author as formal recommendations and should consult their financial advisor before making any investment decisions. To read our full disclosure, please go to: http://www.equities.com/disclaimer