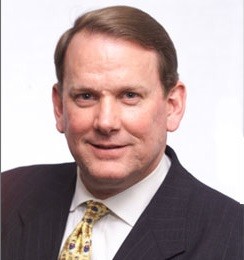 Each week, we tap the insight of Sam Stovall, Chief Equity Strategist for S&P Capital IQ, for his perspective on the current market.
EQ: At the start of the month, the NASDAQ eclipsed 5000 for the first time in almost 15 years. Since then, it seems as if there's been some air let out in the market. The S&P 500 has fallen 3.4% since and the Nasdaq is down over 3% as well. What are the implications of this dip coming immediately after hitting that key psychological level?
Stovall: I think it's just another example of how you can use history to help get an idea as to what the markets might end up doing. Frequently, these thousand-point levels—whether it's 2000 on the S&P 500, 18000 on the Dow, or now 5000 on the Nasdaq—first end up acting like tractor beams, pulling the averages up closer to it. However, once they do end up touching it or breaking above it ever so briefly, they then act like rusty doors, requiring several attempts before they finally break open.
We had a similar kind of slap back after the Dow touched 18,000 and something similar after the S&P 500 hit 2,000. So it's no surprise that it's happening now.
Some people question why the Nasdaq took so long to get back to the 5,000 level. I question why it happened so quickly. The reason is because the Nasdaq lost almost 80% back in the early 2000s. The Dow, after the peak in October 1929, lost 86% and took 25 years to get back to break-even, but the Nasdaq was able to eclipse that 5,000 level in only 15 years. So I would tend to say that the avoidance of the Great Depression probably was the reason for the more rapid comeback.
EQ: As you pointed out in this week's Sector Watch report, a major part of the sell-off was the strong February jobs numbers, which led investors to fear that the Fed would hike rates sooner rather than later. Was this an overreaction on the market's part?
Stovall: I don't think so because historically, we have had the market react negatively within six months of the first rate increase. Specifically, the market has declined ahead of 75% of all rate-tightening programs since 1946. The median decline leading up to that first rate tightening was 10.1%. So I don't really see this being too different from last time. Now, the implication is that the Fed will remove the word "patience" from the note on March 18, indicating that in a couple of more meetings the Fed will probably announce the first of several rate increases.
I think investors don't like uncertainty and higher rates do pose uncertainty in terms of what the negative impact they'll have on price valuations, economic growth, as well as the value of the dollar. The suggestion is that higher rates will lead to an even more strengthened dollar, which will have even greater slowing impact on US economic activity. Investors worry that maybe we'll have too many factors slowing economic growth at a time when we really need to be supporting that growth.
EQ: If and when a rate hike does happen, you believe that the most likely scenario for the market would be a correction. We've gone almost three and a half years since the last time the market has experienced a real correction. Would a meaningful digestion of gains at this point be good for the health of this bull market?
Stovall: Yes, I think so. Specifically, the S&P 500 has gone 41 months without a decline of 10% or more. The average duration between such declines has been 18 months since World War II, and the median has been 12 months. So we are well beyond the time we normally have a correction or a bear market. However, I stick with the correction camp basically because of the steepness of the yield curve, how well housing has been doing on a year-over-year basis, and other factors of that nature.
I also think that should we get a correction of 10% or more, it would help to reset the dials from investor sentiment to valuations, and allow this bull market to proceed through its seventh year.
EQ: Investors may have grown a bit complacent being spoiled by such a long streak without a correction. Since it's been so long since investors have dealt with a correction, do you have any advice on how they should approach or handle one if it were to occur in the near future?
Stovall: Whenever I write research reports and I tell investors to prepare for declines, it's not because I'm trying to cry "fire" in a crowded theater. What I'm really trying to do is remind investors that volatility is a fairly normal incident within daily stock-market activities. We want to ensure that investors don't become their portfolio's worst enemy.
So by warning somebody that there's going to be volatility, it will probably allow them to weather that volatility in a saner manner than they would if it was taken totally by surprise. So I like to say whenever we are facing a pullback or a correction is that it is better to buy than it is to bail because history reminds us as to how frequently and how quickly the market gets back to break-even after suffering through declines of that nature. As a reminder, it's taken only two months on average to recover from a decline of 5-10% and it's taken us only four months after reaching bottom to get back to break-even following a decline of 10-20%.
EQ: So in that sense, it's probably better to have a little cash on hand instead of being fully invested to prepare for a correction if it does come.
Stovall: Absolutely, because investors certainly shouldn't be too far out on the risk curve this far into this bull market. I really don't know of any rule of thumb that would indicate that any investor should be 100% exposed to equities. So by having money on the sidelines, and by adhering to the recommended allocation based on one's age, time horizon, and risk tolerance level, you should have some dry powder at this point to put to work once we do end up experiencing a meaningful decline.
My suggestion is to put some work at each 5% decline threshold. So when the S&P 500 has fallen 5%, then put some money to work. When it has fallen 10%, put some more money to work. And when it has fallen 15%, do the same.
For more from S&P Capital IQ, be sure to visit www.getmarketscope.com.
DISCLOSURE: The views and opinions expressed in this article are those of the authors, and do not represent the views of equities.com. Readers should not consider statements made by the author as formal recommendations and should consult their financial advisor before making any investment decisions. To read our full disclosure, please go to: http://www.equities.com/disclaimer