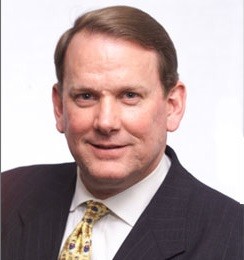 Each week, we tap the insight of Sam Stovall, Chief Equity Strategist for S&P Capital IQ, for his perspective on the current market.
EQ: The January Barometer is an indicator that we've discussed in the past, which suggests that if the market is up in the first month of the year, the rest of the year typically follows. We ended up down almost 3% this year in January. Should we be worried?
Stovall: If you go back to 1945, the implication is that yes, you probably should be worried. Whenever we have had a down January for the S&P 500, the market has risen less than 1% in the remaining 11 months of the year, and has risen only 42% of the time. What you could basically say is if normally we are down about 27% of the time but with a down January, we're down 42% of the time, then yes, a down January is a pretty reliable indicator that we could have a challenging year ahead.
But it still doesn't mean that we're down 80% or 90% or 100% of the time. So I wouldn't say that a down January implies that we're going to have a down year. Rather, a down January reflects investors' uncertainty and their confusion about where the market's headed, and whether this bull market—which will be celebrating its sixth birthday in early March—will likely be celebrating its seventh birthday.
An up January tends to reflect investor confidence whereas a down January doesn't necessarily mean the market is headed for a decline, but simply reflects investor concern or confusion.
EQ: Since 2000, the January Barometer has been right about half the time, which is below the 84% since World War II. Is there any reason to believe that the markets have changed in the past decade or so? Or is this deviation expected on a shorter timeline?
Stovall: When the market is up, it still has been a pretty good indicator of what's likely to happen for the remainder of the year. However, you are correct that since 2000, whenever the market was down, frequently the market ended up rising through the end of that year. I think that rules-based investment approaches can be categorized in three different ways. They are either seasonal in nature, like sell in May; correlation based, such as linking Consumer Staples with Technology; or they are momentum based. I would regard the January Barometer as a momentum-based strategy. Usually, momentum-based strategies work better in secular (long-term) bull markets than they do in cyclical bull markets in secular bear markets where we end up spinning our wheels quite a bit.
I believe most people would tend to say that since 2000, we've had more of a secular bear and cyclical bull environment then we did from the early '80s to 1990. So I think that could be one of the reasons, because let's face it, not a lot of investment managers are going to admit that they invest by looking at January alone. So as a result, I don't think that the strategy is being arbitraged away.
EQ: In this week's Sector Watch report, you looked at the January Barometer Portfolio, which aims to capture a more potent performance by drilling down to the top three sectors and even sub-industry groups. How well has that strategy worked?
Stovall: I went back to 1990, which is as far back as S&P has sector-level data, and it has worked out quite well on a compound annual growth basis. From February 1990 to the end of January 2015, the S&P 500 posted a CAGR of 7.5%.
Yet, if you had purchased in the beginning of February and held to the end of the subsequent January, the three best-performing sectors of the prior January, you would've seen a 9.1% CAGR. If you owned the 10 best-performing sub-industries from January, you would've ended up with a 12.5% CAGR. From a CAGR perspective, both the sector-based and sub-industry based January Barometer Portfolio did very well.
However, on a frequency of outperformance basis, or its batting average, I found that neither was better than a 60% frequency of outperformance. So I think an investor that likes to embrace this kind of a strategy would need to have patience because while they might end up doing well, they might not end up doing as well in several years as the overall market. So just as with a home-run hitter versus a singles batter, you just have to wait a little longer until the January Barometer Portfolios hits the ball out of the park in order to come up with such a very good long-term CAGR.
EQ: How can investors take advantage of that strategy this year? Which sectors and groups would they target?
Stovall: The January Barometer showed that the three best-performing sectors were Consumer Staples, Health Care, and Utilities. That says to me that investors are very cautious at this point, and they are emphasizing what are traditionally known as defensive sectors. That means that if we do have a slowdown of economic growth, the demand of these products and services remains fairly static.
Health Care has also done relatively well because of its near-20% exposure to biotechnology and their strong earnings increases. Utilities have also done well because of their very attractive dividend yield. So it could be a defensive leaning with additional reasons behind it.
On the sub-industry level, five of the 10 best performers were real estate investment trusts (REITs). That says to me that most investors don't believe that the Fed will be raising rates anytime soon, and that these higher-yielding, interest-sensitive areas are likely to do relatively well in this coming year. Other groups also happen to be in the defensive space, such as food and retail. So again, I believe investors have gravitated toward the defensive side of the equation.
For more from S&P Capital IQ, be sure to visit www.getmarketscope.com.
DISCLOSURE: The views and opinions expressed in this article are those of the authors, and do not represent the views of equities.com. Readers should not consider statements made by the author as formal recommendations and should consult their financial advisor before making any investment decisions. To read our full disclosure, please go to: http://www.equities.com/disclaimer