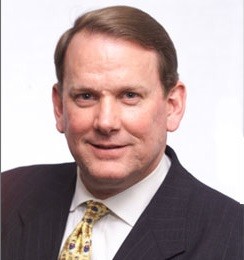 Each week, we tap the insight of Sam Stovall, Chief Equity Strategist for S&P Capital IQ, for his perspective on the current market.
EQ: We're in the final stretch of the first half of 2015, and despite growth being slower than most would have liked, optimist are pointing to last year's second-half performance as something to look forward to this year. Based on the differences we've seen so far for 2014 and 2015, why is that comparison off?
Stovall: I think 2015 won't be a repeat of 2014, because last year, we had pretty strong GDP growth in the final three quarters of the year. We had gains of 4.5% in Q2, 4.9% in Q3, and 2.2% in Q4 of 2014, whereas this year the expectations are hovering in the 3.0% to 3.5% zone at most. Also, for all of 2015, we only see 2.4% growth. So again, we're seeing a sub-par growth in our economy this year as we've seen since this expansion began. Earnings also are expected to be substantially bleaker this year, up only 0.4% for the full year versus the near-8% gain last year.
Valuations at this point last year were nearly 10% lower than they are today. They were a shade below 16 P/E on forward 12-month earnings, whereas today we're closer to 17.8X. Finally, the value of the dollar is about 20% higher today than it was back then. So to automatically assume that this would be a déjà vu year is, I don't think, a correct way of approaching it.
EQ: The market is staring at a potential profit recession if Q2 and Q3 perform in line with expectations. Expectations were also alarmingly low for a Q1 decline in earnings growth, but we ended up with a gain. What is the likelihood we clear the bar again?
Stovall: Well, you're absolutely right. The first quarter expectations were for a decline of 3%, but and the actual number came in at a more than 3% gain. So what you could certainly say is that management had once again shown that they are very adept at managing expectations. This time around, the expectation is for a 4.4% decline in second-quarter earnings. We have found that historically, the actuals are anywhere from 2-4 percentage points higher than the estimates. So that would indicate that even with the ability to spring by 4 percentage points, it would still leave us short for this quarter.
But then if you compare it to what happened in the first quarter in which the actuals were 6 percentage points higher than the estimates, you could still hold out hope for a positive quarter.
EQ: In our previous conversations, there were a lot of headwinds that Q1 faced that we didn't think would pass on to Q2 or Q3. With that said, why are the expectations so low for the coming quarters?
Stovall: Basically it's because we're not really seeing the kind of economic growth that I think the economists had been predicting. At the beginning of the year, our Chief U.S. Economist Beth Ann Bovino thought we would see 3.2% real GDP growth for all of 2015. That was adjusted to 2.8% in April, and now to 2.4%. Certainly, the West Coast port strike has been resolved, and so, we are continuing to clear up that logjam. We certainly don't have cold weather to deal with now either.
I think it's simply because globally things remain slow. Revenues are expected to be negative this quarter as well. As a result, there are an awful lot of cost cutting and share repurchases that will end up holding the earnings steady or only allowing them to dip marginally.
EQ: You discuss a lot of this in this week's Sector Watch report where you provided a second half outlook for investors. What will be the main storylines for the rest of 2015 that investors need to key in on?
Stovall: Historically, in the first half of a president's third year in office, we have seen a 12.3% gain in price going back to World War II. This time around, we're looking for a gain of only 2% because the first half is not over yet, but we're going to be lucky if we end up with a lower single-digit advance. On average, during the second half, the gain has been only 3.7%, which is even lower than the average for all years of 4.4%. Basically, the thought is that even though the third year of a president's term in office is usually a good one, the second half traditionally has been an underperformer. I think investors need to continue to focus on sub-3% GDP growth expectations, weak earnings increases, and elevated valuations. We're dealing with P/E ratios that are fairly valued, modestly valued or grossly overvalued whichever way you slice it.
EQ: You also provided target and allocation recommendations as well. Can you share of that with us?
Stovall: I like to look at the Rule of 20, which combines P/E ratios with inflation. Using that metric, I see 2150 on the S&P 500 as a year-end target on the S&P 500, which is only a gain of 2% from the recent 2110 level. We have a 12-month target (end of June 2016) of 2250, which is about a 6.5% price appreciation. That's less than what we traditionally see during every year going back to WWII. I think that's mainly because the bull market will likely be getting tired. We are already more than six years into this bull market, which has lasted significantly longer than the average of 4.5 years going back to WWII.
As a result, we tell investors to stay neutral and don't try to time the market, but at the same time, don't go too far out on the risk curve. Be neutral with U.S. and foreign stock exposure, underweight bonds, and overweight cash. Also, emphasize those sectors that have already shown growth potential. I don't think investors are going to wait around for growth to materialize this late in the cycle. They're going to focus on those areas such Health Care and Technology, and to a lesser extent Consumer Discretionary and Financials, which are already showing growth.
Finally, as I said, stay long but don't go too far out on the risk curve.
For more from S&P Capital IQ, be sure to visit www.getmarketscope.com.
DISCLOSURE: The views and opinions expressed in this article are those of the authors, and do not represent the views of equities.com. Readers should not consider statements made by the author as formal recommendations and should consult their financial advisor before making any investment decisions. To read our full disclosure, please go to: http://www.equities.com/disclaimer