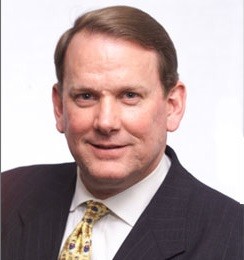 Each week, we tap the insight of Sam Stovall, Chief Equity Strategist for S&P Capital IQ, for his perspective on the current market.
EQ: While it's still early, October has had a promising start for investors. The S&P 500 is up over 3% since the start of the month. What is the likelihood that we've seen the worst of this current correction?
Stovall: Based on the market's performance thus far in October, I think it gives us a pretty good indication that the worst is behind us. Even though we have so many strategists and investors out there who are negative and think that we are going to fall into a deeper decline—and history would end up supporting this—I think a contrarian would basically say that with so many people on the negative side of the equation, the market probably is likely to move higher. As a result, whenever these leftover bears, if you will, finally capitulate, that will add steam to the overall advance.
EQ: In this week's Sector Watch, you discussed the duration and subsequent recovery from corrections. If this current correction performs in line with an average correction, what could we potentially expect to see from here?
Stovall: I think what we would see is a positive fourth quarter of the year, and that's even better than the typically positive results we've seen since World War II in which the market rose 77% of the time on average and gained 3.8%. Following corrections or bear markets that ended in October, the fourth quarter advance was even better with a 90% frequency of advance and an average gain of 6.4%. So history would basically say, "Hold on to your hats, this is going to be a very nice ride."
EQ: Would the late-September dip to the 1880 level count as a successful retest of the correction low?
Stovall: I think many technicians would say that it seemed to happen too quickly after the original decline to make them feel comfortable that it is a stable retest. Usually, it's almost like somebody standing. If they are at attention with their feet next to each other, they aren't very stable. If their feet are wider apart, they are more stable.
I think technicians prefer that a retest occur a little later after the initial decline so that the advance can be that much more stable. So while the 1880 level could end up being the successful retest in terms of amount, I think some technicians are still worried about how quickly it came after the initial decline to the 1867 level.
EQ: We've discussed in the past that the 12.4% correction is getting off pretty light considering how long we went without one for the S&P 500. Are there any longer-term implications of experiencing such a shallow correction during such a strong bull run?
Stovall: After going 44 months without a 10% correction or more, a 12.4% decline is definitely getting off easy as compared with history. There were only three out of 16 times in which we had corrections less than the one we got after going more than 12 months. Remember, we went more than three and a half times that amount of time. What I found was that the next decline following these substandard corrections was a decline of 19.3% on average, which is a very deep correction but not enough to call a new bear market. They also typically happened a year after the initial corrections had come to their conclusions.
So while it doesn't imply that we are likely to fall into a new bear market anytime soon—plus, remember that three observations is not a lot to go on—it does seem like we got off pretty easy, and history would say that we're not going to have to pay the price.
EQ: If we are to experience a strong end-of-year rally, what are some tailwinds that will help drive it? Or will we resume a "melting up" of the market like we saw before the correction?
Stovall: I think one of the factors that could end up driving this is that almost 60% of large-cap blend active money managers are trailing the S&P 500's performance. These people want to get their bonuses and they only get their bonuses if they outperform the market. So we could end up seeing investors gravitating toward the higher beta stocks within the S&P 500 and the more cyclical sectors have a greater exposure in general to the market as a whole. Therefore we probably could end up seeing a little bit of octane added to the fuel for this final quarter rally, and that could end up being what helps us to melt up.
For more from S&P Capital IQ, be sure to visit www.getmarketscope.com.
DISCLOSURE: The views and opinions expressed in this article are those of the authors, and do not represent the views of equities.com. Readers should not consider statements made by the author as formal recommendations and should consult their financial advisor before making any investment decisions. To read our full disclosure, please go to: http://www.equities.com/disclaimer