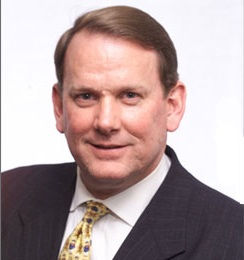 Each week, we tap the insight of Sam Stovall, Chief Equity Strategist for S&P Capital IQ, for his perspective on the current market.
EQ: Fourth quarter reporting season is underway, and to be expected, Energy and Materials looks to be the two sectors that will drag the S&P 500 the most. How bad are the expectations for these two groups?
Stovall: The S&P 500 is expected to post a 4.5% year-over-year increase, according to S&P Capital IQ consensus earnings as of January 14. Seven of the 10 sectors are expected to post increases. The three sectors that are supposedly going to post declines are Consumer Staples, Materials, and Energy. Consumer Staples is expected to post a minor decline of only 0.1%. Materials, which is chemicals, metals, and paper and forest products, are expected to see a 4.5% decline. Energy is really going to take it on the chin with a 22.1% shortfall.
It's a combination of lower commodity prices as a result of a higher dollar, as well as the supply-demand imbalance that we've been wrestling with for the last few months.
EQ: How bad has the Energy sector been ravaged by the dramatic fall of oil prices? Do you see any signs of the fall relenting soon or possibly even rebounding?
Stovall: Our belief is that oil prices will average around $50 a barrel in 2015, and $60 in 2016. Obviously, we have to balance somewhere. Our feeling is perhaps it overshoots to the downside, and maybe even getting out of this $40 range, but when things calm down, our feeling is it will end up averaging closer to $50 for all of this year.
EQ: Which sectors are expected to be the strongest this quarter?
Stovall: We're actually expected to see the biggest earnings increases come from Health Care, Telecom Services, and Industrials. Health Care is expected to climb 19.5%, Telecom at 13.5%, and Industrials at 9.8%. Consumer Discretionary is positive, but is expected to increase 6.2%. I think investors will have to wait until 2016 before they really start to see an improvement in the Consumer Discretionary earnings improvements.
EQ: Will the Consumer sectors be able to benefit from lower energy prices to pick up some of that slack?
Next year, while the S%P 500 is forecasted to post a 12.4% increase earnings, the Consumer Discretionary Category is expected to see an almost 16% increase. Both numbers are probably a bit on the high side, but it does indicate that Consumer Discretionary is likely to show a pretty sizeable margin of outperformance relative to the S&P 500, primarily because the energy prices have been so low and that should end up benefiting consumers, who will therefore have that much more money to spend.
EQ: There were a number of headwinds that you pointed to in our last interview. Is there anything you'll be looking for from corporate guidance to give you a better idea of the direction of the market?
Stovall: I think that companies in general like to play it close to the vest. They don't like to give crystal-clear guidance, if any guidance at all. That way, they can continue to manage analyst expectations and, as a result, end up seeing their companies beat the estimates as they roll in.
I would say that companies might end up using the fourth quarter as what is a kitchen sink quarter. That means they may end up really writing down some things that they can, yet still stay within their bond convenants. The intent is to set up 2015 to look even better than it would have had they not written down a lot of these underperforming areas.
DISCLOSURE: The views and opinions expressed in this article are those of the authors, and do not represent the views of equities.com. Readers should not consider statements made by the author as formal recommendations and should consult their financial advisor before making any investment decisions. To read our full disclosure, please go to: http://www.equities.com/disclaimer