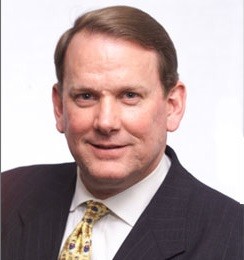 Each week, we tap the insight of Sam Stovall, Chief Equity Strategist for S&P Capital IQ, for his perspective on the current market.
EQ: On Monday, the stock market endured its worst day of the year so far, with the major indices falling roughly 2%. The main headline was Greece imposing capital controls, but there was also bad news from China and Puerto Rico that contributed. Stocks rebounded the days after even as Greece missed its IMF payment. Was Greece really the primary driver of Monday's selloff or are we not giving enough weight to the other bad news?
Stovall: Well, I think the choice of the word "primary" is important. If you had asked whether it was the "sole" reason, then I would say absolutely not because we have to give additional weight to China and Puerto Rico. But in terms of a primary driver, I would agree with you because that really was the problem du jour.
China has been a source of agita in the past mainly because the Chinese officials are trying to cool speculation in Chinese stocks as well as their real estate market. I think that's possibly why investors are not overreacting in that regard.
From the standpoint of Puerto Rico, it really is not a potential beginning of contagion for US territorial debt problems. It's not as if Guam is going to have a problem if Puerto Rico does. So it just indicates that we are still not totally through with our debt problems, which have been amassing over the past many years, and as a result, will probably take many years to unwind.
EQ: In this week's Sector Watch report, you examined several notable shocks throughout the market's history. Was this most recent shock consistent with how the market has behaved in the past?
Stovall: Yes, absolutely. Usually on the trading day of or following the market shock, the S&P 500 has fallen more than 2% but less than 3% on average. That's exactly what we saw this time around. Usually, it takes about eight days for the shock to work its way through the system, and then the market tends to recover fully in about two weeks' time. That implies that we may still have some pain ahead of us, but at the same time, the recommendation is to not become your portfolio's worst enemy by selling at the bottom.
Primarily, I think what is missing from a lot of market shocks is the threat to global economic growth. As of yet, it does not appear as if the problems in Greece will lead to a reversal of a very slow-but-steady expected uptick in US economic growth, as well as potentially throw the foreign economies back on the recession track.
EQ: Some investors have been hoping for a correction for quite a while now, waiting for a buying opportunity to enter the market. What is your advice to investors when buying market dips? How can you tell the difference between shallow headline market shocks, versus the start of a deeper bear market decline?
Stovall: First off, I would tend to say that any market decline related to projected slowdown in economic growth, domestically or internationally, could end up being longer and deeper than simply your run-of-the-mill correction (10-20% decline). I also think the speed with which the decline unfolds can be telling. Typically, a very sharp V-shaped decline is obviously followed by a sharp advance on the other side. The Crash of 1987 ended up lasting only four months, whereas bear markets on average have lasted 17 months.
So I guess it's like ripping off a Band-Aid where the pain is intense but it's likely to be over quickly as well. As to how do we really know which one is going to be sharp versus drawn out, I would say that if it's a totally unexpected exogenous event that really scares investors, it's probably going to be a V-shaped decline and rebound, especially if it does not adversely affect economic growth.
If, however, it is something that is global in nature and does result in a protracted recession—like 1973, 1974, or 2000 or 2007—then I would say that it is likely to be deep and drawn out.
EQ: In our interview last week, we discussed your allocation recommendations for the current market. Is this a good reminder to be overweight cash right now?
Stovall: I think it is. I wrote our second half outlook just a week or so ago, and the subhead was "High Anxiety, Low Expectations" and that is still our feeling. Our belief is that we'll probably see a sub-5% price appreciation for all of 2015 as compared with double-digit gains in five of the last six years. So I would tend to say that we've been spoiled by the market's very strong recovery in each of the years since 2009 minus 2011. We might end up finding that 2015 ends emulating 2011 in terms of volatility and in the end, not having much to go as a result of that.
For more from S&P Capital IQ, be sure to visit www.getmarketscope.com.
DISCLOSURE: The views and opinions expressed in this article are those of the authors, and do not represent the views of equities.com. Readers should not consider statements made by the author as formal recommendations and should consult their financial advisor before making any investment decisions. To read our full disclosure, please go to: http://www.equities.com/disclaimer