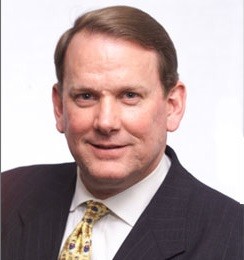 Each week, we tap the insight of Sam Stovall, Chief Equity Strategist for S&P Capital IQ, for his perspective on the current market.
EQ: One of the larger concerns this earnings season was the impact of a rising dollar and weakening foreign currencies. We heard some mixed statements from a few of the largest firms in the world. Was this a particular concern that you focused on when listening to guidance?
Stovall: Yes, because the US dollar has risen quite rapidly over the last several months and it seemed to be one of the primary worries that investors had. A reason why they were looking to embrace small caps once again because smaller companies traditionally have little to no international exposure, as a result, would not be adversely affected by a strengthening dollar that would whittle away at the translation of foreign earnings.
But you know me, I like to look to the past to see if history offers any kind of guidance as to whether large caps or small caps do better in a rising dollar environment. One of the reasons why the dollar has been strengthening is because of the increased attractiveness of US investments relative to foreign investments. Since most foreign investors really don't have the knowledge of the illiquid and under-known small-cap names as they do the larger-cap names, my feeling was that foreign investors would gravitate toward the companies found in the S&P 500 over those in the SmallCap 600.
What I found was that when the dollar index was at 95 or higher and rising, investors did indeed gravitate more toward large-cap stocks going back to the late 1980s. That's why I am still focusing on the earnings reports to see if the rising dollar is just an excuse du jour as to why they're missing their earnings numbers or if it truly is the reason this time around.
EQ: You covered this topic in your latest Sector Watch report. So while small caps may be attractive because they are more insulated from the effects of a rising dollar, that catalyst is most likely overshadowed by the large caps being viewed as a safe haven for foreign investors?
Stovall: I think the reason why investors are still sticking with small-cap stocks because small caps have beaten large caps in 12 of the last 15 years. Earnings growth for 2015 is expected to show a near-30% increase for small caps versus about a 4.5% gain for large caps. I don't really see how that could happen where small caps will end up with more than six times the growth of large caps, especially this late in a bull-market cycle.
Then, if these investors use the excuse that there's no or very limited international exposure, that would help the small caps because they are not going to be adversely affected by the stronger dollar. I think those are the reasons why investors are looking toward the small caps. However, I'm still put off by the elevated relative P/E of small caps, which are at a 36% premium currently to the S&P 500, versus its 20-year average premium of 22%.
In my opinion, small caps still look pricey, and have historically underperformed large caps even in a rising dollar environment.
EQ: Which sectors should investors be overweight and underweight if they are concerned about the impact of the dollar?
Stovall: I looked at those sectors that tended to outperform their small-cap benchmarks, and what I found was that large-cap Telecom Services companies tended to outperform their small-cap counterparts by the greatest margin. Another strong margin area for large caps over small caps were Information Technology and Energy stocks, which tended to outperform.
I don't think that offers a lot of comfort to those investors who are underwater with Energy right now, but I think it implies is that you can have relative outperformance. If you're thinking specifically more domestic companies, then you probably want to be focused on Consumer Discretionary, which does tend to have greater focus on US-based companies. Also, maybe focus on Utilities, because they too tend to have greater exposure to US operations than international ones.
EQ: Health Care looked to be the best performer for small caps over large caps in this scenario.
Stovall: Those sectors that did better on the small-cap side in this scenario were Consumer Staples, Health Care, Materials and Utilities. I think Consumer Staples do better on the small-cap side because their very nature is that they're very slow-growing, high-dividend paying companies on the large cap side but they're much more nimble on the small-cap side.
For Health Care, you have a greater number of biotech companies that are small caps, and you have less of a pharmaceutical dominance in the small-cap space than you have in the large-cap space. Almost 45% of the weighting of the S&P 500 Health Care sector is taken up by the pharmaceutical companies.
In Materials, the large caps are dominated by chemical companies whereas the small caps are more the paper forest products as well as industrial metals.
Lastly, Utilities is anybody's guess as to why the small caps do better than the large caps other than they are more growth-oriented since they probably don't offer the same dividend yield that the larger-cap Utilities stocks do.
EQ: If investors want to make sure the companies they're tracking are effectively hedging any currency risks, what are some financial metrics or language they should be paying attention to from a corporate guidance standpoint?
Stovall: First off, you have to realize that they're not going to hedge all of their currency risk. Maybe that's the reason why currency will still be a problem, because it did spike up so dramatically probably a lot more than what companies had prepared for.
You probably aren't going to see the hedging statements done in the typical financial reports. That's something you'd have to listen for during an earnings conference call. You can see which management teams actually answer how much of their foreign earnings and revenues are protected by some kind of a currency hedge.
EQ: Would you also be looking at companies that may be getting more aggressive with their international expansion because of the weaker currencies overseas?
Stovall: I think a lot of companies have already been building plants in the home countries for the markets that they serve, mainly because they want to make sure they don't have transportation bottlenecks, and can respond more quickly for just-in-time inventory. Still, if earnings are earned in Europe and have to be translated to US dollars and the dollar has strengthened versus the euro, then it doesn't really matter where the items are manufactured because your earnings still have to be translated. So I think having locally manufactured items is good from a client fulfillment perspective, but it doesn't necessarily solve the problem that a higher dollar will pose on those foreign earnings.
For more from S&P Capital IQ, be sure to visit www.getmarketscope.com.
DISCLOSURE: The views and opinions expressed in this article are those of the authors, and do not represent the views of equities.com. Readers should not consider statements made by the author as formal recommendations and should consult their financial advisor before making any investment decisions. To read our full disclosure, please go to: http://www.equities.com/disclaimer