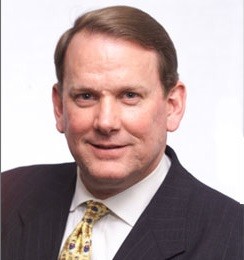 Each week, we tap the insight of Sam Stovall, Chief Equity Strategist for S&P Capital IQ, for his perspective on the current market.
EQ: The dismal March employment numbers helped to encourage investors that a rate hike may be further off on the Fed's timeline. However, the latest minutes also showed that there's a noticeable divide on the timeline between committee members. What's the market to make of this?
Stovall: The market is being reassured that the Fed isn't solidly set on raising interest rates in June. There's still quite a bit of division as to whether the US economy is healthy enough to endure the start of a new rate-tightening program. Questions remain about the general health of the economy with fourth quarter GDP up only 2.2%, which was below expectations, and first quarter GDP expected to be up only 1.0%. This data came out before the dismal March employment numbers were released.
So at best, I think what it says is that the Fed will be sitting on their hands for quite some time and that the earliest they will likely be raising rates is in the third quarter rather than at the end of the second quarter of this year.
EQ: For a while now, there's been this dynamic in the market where investors respond positively to negative economic news in hopes that it delays the Fed. However, at what point could the fundamentals swing too far to the negative to knock that balance off?
Stovall: Well, looking at the stock market futures on Friday, April 3 after the employment data was released, we had very sharp downward moves. I think the implication was that the market was now responding to economic data where good news would be treated as good news, and bad news would be looked upon less favorably.
Yet, when Wall Street came back to work on the Monday after Easter, things totally turned around and we had a very strong advance. I think it was because investors now believed that the first Fed rate hike would be delayed. But it is a good point, because sooner or later, negative news will become negative news if it adversely points to the health of our overall economy.
One of the concerns that I have is the possibility of a profits recession. S&P 500 earnings are expected to be down 3% in the first quarter and up only 0.1% for all of 2015. If that trend looks even worse, then I would tend to say that the market would respond negatively for fear of slipping into an economic recession.
---
---
EQ: We are officially in earnings season now and earlier this week in your Sector Watch report, you outlined the projections for Q1 by each sector. We've discussed Q1 earnings and the negative impact of Energy in recent interviews, but looking on the other side, Financials is expected to lead the top performers of Q1. What were some of the drivers there?
Stovall: I think that the primary drive for Financials has to do with its prodigal son—that being Bank of America (BAC). Here is a company that is projected to earn $3.35 billion in the first quarter, which is up from a loss of $276 million in the first quarter of last year. So just by having Bank of America now move back into the black is going to be very positive for the Financials group.
Honorable mention goes to Citigroup (C), which is expected to grow quarterly profits by 9%, representing a swing of $350 million. JPMorgan Chase (JPM) is expected to grow profits by $66 million. So in general, it's the larger banks that we think should drive first quarter earnings.
I also think that investors are going to be paying pretty close attention to the real estate investment trusts (REITs) category, primarily because I know our analysts are beginning to feel the REITs space is looking stretched from a valuations perspective. Of course, not all REITs should be painted by the same brush. Those firms with well-positioned, productive property portfolios can command higher rental rates and values upon sale while those at the lower end of the spectrum are struggling. So I think it'll be interesting to see how a group that has done exceptionally well over the past several years is likely to be responding to questions about elevated valuations.
EQ: As you mentioned, projections for Q1 right now is for a decline of 3% in operating earnings growth. If that happens, we will be facing our first negative growth quarter since 2009. How should investors handle this quarter?
Stovall: They have to be aware of the fact that we are likely to see two successive quarters of declines for S&P 500 operating earnings, and that we could indeed slip into a profits recession. At the same time, I think we have to try to ascertain whether it is a one-off situation in that the first quarter is likely to be down because of the record amounts of snowfall that were received in February, the result of the shipping strike on the West Coast, as well as a 20% increase year-over-year in the value of the US dollar. So I think we have to listen to guidance and decide whether these headwinds will persist in the second quarter, which we do not expect.
If one of the first earnings announcements is any guide—and I have a feeling that investors might feel a little bit better as we move further into this reporting period—Family Dollar Stores (FDO) recently reported an earnings beat, and said that even though severe winter weather did adversely affect their sales in February, they have noticed that sales have rebounded quite nicely in March. So I think that's what investors are going to be looking for in other companies to see if there has been a recovery in sales in March that would imply that maybe this recovery will last into the second quarter as well.
For more from S&P Capital IQ, be sure to visit www.getmarketscope.com.
DISCLOSURE: The views and opinions expressed in this article are those of the authors, and do not represent the views of equities.com. Readers should not consider statements made by the author as formal recommendations and should consult their financial advisor before making any investment decisions. To read our full disclosure, please go to: http://www.equities.com/disclaimer