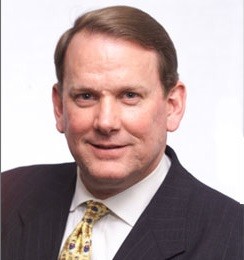 Each week, we tap the insight of Sam Stovall, Chief Equity Strategist for S&P Capital IQ, for his perspective on the current market.
EQ: Fed Chair Janet Yellen testified in front of Congress today. The main takeaway seems to be the Fed maintaining its 2015 rate hike timetable as the economy continues to improve. What were some other highlights that caught your attention?
Stovall: What actually caught my attention afterward was the Fed funds futures, which seemed to suggest that there is an increasing likelihood that the Fed will be raising rates in September. The consensus pretty much expects that by January the first rate hike will already have occurred. So I wouldn't really say that there were a lot of things that surprised me. She seemed to downplay the Greek and Chinese situations.
She also acknowledged that even though retail sales came in weaker than expected, we ended up with stronger PPI, Empire State Survey, and Industrial Production. So you could say it was an encouraging series of reports that indicated the US economy continues to improve, and that's what's going to be needed before she raises rates. Yellen needs to see a continued improvement in economic growth, continued reduction in unemployment, as well as the likelihood that the economy will be able to withstand the first in a series of rate increases.
EQ: The market seems to be in a much calmer place than where we were just a week ago with Greece, China, and the Iran deal stabilized. As you said last week, none of those issues—as big as they were as news stories—were enough to throw the market off for a major decline. Has the table now been cleared to move higher from here?
Stovall: I wouldn't necessarily say that it's been totally cleared. I think the concerns have been put on the backburner for a little while. From a technical perspective, the critical zone of support between 2034 and 2055 on the S&P 500 was tested and was successful in that test. Now we have head back up to the closing high of 2130 before we decide that a new bull leg is expected. There's still a lot that could go wrong with both the Iranian and the Greek agreements.
The Greek Parliament still has to approve and the European governments have to approve, and then Greece has to actually follow through. With Iran, the U.S. Congress will have 60 days to decide on the agreement, and also Iran itself hasn't fully agreed since the Ayatollah hasn't given his blessing. So there's still an awful lot of things that could go wrong, and as a result, we can't assume that everything is behind us.
EQ: In this week's Sector Watch, you discussed a few changes to S&P Capital IQ's sector recommendation. What was the impetus for the update?
Stovall: The reasoning for the changes was because we look primarily at the underlying S&P Capital IQ Equity Analyst recommendations. Basically, we want to see where the greatest number of buy and strong buy recommendations are and combine that with a market-cap weighted buy, hold, and sell decision for each one of those sectors. That was our starting point. We then looked at technical indicators and discussed among ourselves to determine which sectors should be overweight, marketweight, or underweight. Obviously, you need to have underweights to be able to, in a sense, pay for the overweight recommendations.
EQ: Of the four changes, the only upgrade was for Telecom Services. What was the reasoning there?
Stovall: We moved Telecom to overweight from underweight mainly because we feel that there is going to be an easing of competitive pricing pressure. We also feel that acquisitions that are in the works will be accretive for the sector. The group does offer an above market dividend yield, but since the group is not traditionally regarded as a bond substitute the way Utilities are, the yield might not get in the way as much with Telecom as it has with Utilities.
Finally, the sector appears attractively valued in our view at 13 times projected 2016 earnings, which is well below the P/E ratio of close to 16 times for the S&P 500.
EQ: Looking at the downgrades, Energy was lowered to underweight, while Technology and Industrials were lowered to marketweight. Can you talk about the reasoning for each of those moves?
Stovall: Energy was downgraded to underweight mainly because we just feel with the proposed Greek austerity measures combined with the Iranian agreement that it will likely lead to an increase of supply as Iranian oil is put back onto the market. We're already seeing a building of crude inventories and an expansion of rig counts, and our belief is that we're probably going to be seeing oil prices go back to the mid-$40 range.
Technology and Industrials were reduced to marketweight from overweight, and we just feel that there is seasonal weakness that applies to these two cyclical sectors. Earnings growth is expected to be similar to that for the S&P 500, if not slightly below it, and valuations really are not as compelling as they would need to be in order for us to keep these as overweight recommendations. Remember, marketweight simply means that we think it will just keep pace with the overall market and you should have normal exposure to these groups.
EQ: You closed by suggesting investors lean more toward a defensive strategy by focusing quality names with strong underlying STARS recommendations. How should investors effectively incorporate analyst ratings when implementing their investment strategies?
Stovall: I think that statement of leaning toward defensive growth is just another way of saying that leaning toward sectors is fine, but it is probably better to be making investments on individual stock opportunities. As some people call it, this is a stockpicker's market and not a market in which all the sectors tend to be rising equally.
Analysts take what's called a GARP (growth at a reasonable price) approach. In a lot of ways, it's the old Benjamin Graham type of value and growth approach, making sure you don't overpay for that growth. At the same time don't be buying a deeply valued stock because it might end up being a value trap and one that would continue to look more attractive as the price falls or one that could be dead money for a while.
We cover about 1200 stocks, giving strong buy, buy, hold, sell, and strong sell recommendations for each. So my recommendation is to gravitate toward those stocks that have buy or strong buy recommendations, and then add your own series of screening items. That may include earnings or dividends growth history to help you come up with names that you feel to be most attractive.
EQ: Are the S&P STARS ratings only accessible through the MarketScope Advisor platform or can investors get that information elsewhere too?
Stovall: If you are a broker or a client of a number of firms on Wall Street, you're probably already getting S&P's research. We have a variety of clients that are full-service and discount brokerage firms that subscribe to our service. So I'd recommend you check with your advisor to see if you get the S&P MarketScope Advisor service through your brokerage. You or your broker may have access to S&P's recommendations already.
For more from S&P Capital IQ, be sure to visit www.getmarketscope.com.
DISCLOSURE: The views and opinions expressed in this article are those of the authors, and do not represent the views of equities.com. Readers should not consider statements made by the author as formal recommendations and should consult their financial advisor before making any investment decisions. To read our full disclosure, please go to: http://www.equities.com/disclaimer