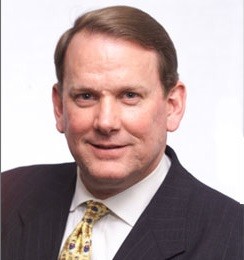 Each week, we tap the insight of Sam Stovall, Chief Equity Strategist for S&P Capital IQ, for his perspective on the current market.
EQ: Stocks shot up on Wednesday with the cause attributed to Germany possibly extending a lifeline to Greece. Is the market jumping on any news right now for a direction or is this a significant development for Europe and the US markets?
Stovall: I think that if it is true, it would be a positive development for Europe, but I think it's really more of a reason for a relief rally for the US markets. A lot of the technicians that I've been talking to say that we're really not out of the woods yet, and we won't be until we get up to and beyond the old highs in the 2120 area. So I think we have a little bit of a ways to go before we find out whether this is more than simply a snapback, which could end up being followed by an even deeper selloff before many of the loose hands will be shaken off.
EQ: Despite a June rate hike being all but completely ruled out, the market is still tense as it watches the Fed. Is there a growing sense that we'll see a rate hike in September now?
Stovall: I think that most people have moved the expectations for a rate hike to December. Christine Lagarde's most recent comments saying the IMF believes that Fed Chair Yellen should delay the first rate increase until 2016 implies that by their estimates the US economy is not healthy enough to withstand an increase in interest rates, and that it would cause additional volatility and uncertainty in global fixed income and equity markets.
So I would say that while most people are looking for September, we have a few that are pointing to December and an increasing number that's even saying that we should wait until next year.
EQ: In this week's Sector Watch, you looked at the historical relationship between inflation and interest rates. You found that the CPI, Fed funds rate, and 10-year note are out of whack right now as compared to their average differential. Just how abnormal are these current levels?
Stovall: People have been asking, if the Fed does start raising rates and we go back to the "old" normal, where should rates be trading? Well, typically interest rates are a reflection of uncertainty surrounding inflation, and the higher the interest rate then the greater the uncertainty or the greater the expectation of inflation will be. Therefore, interest rates are the cost of borrowing money.
Historically, we found that the Fed funds rate has been 1.4 percentage points above core CPI based on the monthly averages going back to 1958. The difference between core CPI and the 10-year note has been 2.5 percentage points on average. That would imply that with the most recent CPI reading of 1.8% growth in core over the past year, to be back to the old normal, the Fed funds rate should be at 3.2% and the 10-year note should be trading at 4.3%, not the near-zero percent for Fed funds or the 2.3% level that we are seeing for the 10-year note.
EQ: Those are drastic moves from where we are right now. If and when these yields begin to normalize, what kind of impact could we see on the market?
Stovall: Well, my first thought is that it probably won't be as bad as everybody is predicting because it's been known for so long that the Fed will eventually raise interest rates. So nobody is really going to be taken by surprise. The real question is how aggressive the Fed is likely going to be. There have been several times in the past where the Fed has raised rates once, only to reconsider and either left it alone or began reducing rates right away.
This time around, I think the Fed is only trying to recalibrate and not restrain the US economy. So I see them taking a gradual and transparent approach, and in a sense letting us know pretty much early on when and by how much they're going to be raising rates. So from that perspective, I really don't see the markets taking a beating. The impact may be more felt in things tangential to higher rates, such as a strengthening dollar or problems that could be associated with emerging market bond obligations, since many of them are pegged to the dollar.
So I would tend to say that maybe it will be like 1994 where the Fed was aggressive, raising rates seven times in one year. However, the market from peak to trough saw the S&P 500 decline by nearly 9%, and that was just a pullback, not even a correction or bear market.
For more from S&P Capital IQ, be sure to visit www.getmarketscope.com.
DISCLOSURE: The views and opinions expressed in this article are those of the authors, and do not represent the views of equities.com. Readers should not consider statements made by the author as formal recommendations and should consult their financial advisor before making any investment decisions. To read our full disclosure, please go to: http://www.equities.com/disclaimer