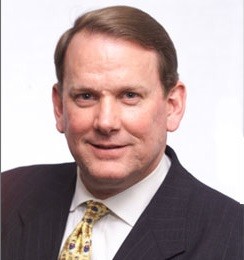 Each week, we tap the insight of Sam Stovall, Chief Equity Strategist for S&P Capital IQ, for his perspective on the current market.
EQ: The October Fed statement came out Wednesday. The market's been uncertain of the Fed's rate hike timeline since leaving them untouched in September, though most seem to believe December would be the most likely option. Was there any information released that helped to clear up the picture?
Stovall: Well, before I answer that, let me say that I think the market was building into their scenario the likelihood that the Fed would not raise rates at all this year, and at the earliest would do so in the first quarter of 2016. But with the Fed statement Wednesday and the resulting hints of hawkishness—as I call it—I think December is back on the table.
The statement seemed to remove worries about global developments such as the slowdown of economic growth in China, as well as household spending and business capital investment levels, and as a result, suggested a heightened risk for a December liftoff. So the feeling is that only if these numbers really fall off a cliff is the Fed likely to continue to sit on their hands.
EQ: There was a lot of optimism that the market could recover from a tough year with a very strong year-end rally. October offered a strong start for the fourth quarter, but in this week's Sector Watch report, you wondered if it was perhaps too strong a start. How good has October been, and are there any implications from that performance for the rest of the year?
Stovall: So far, the S&P 500 through Oct. 27 is up 7.6%, which is a very nice return. Normally, Octobers have been up about 1% since World War II. So this is 7.5 times as strong as a normal October performance. So I looked at those periods when October was positive by 1% or more, 2% or more, etc. What I found was that the higher we go in terms of the October performance, the lower we go in terms of the rest of year performance. Of the 70 years going back to WWII the market was up about 3% in the November through December period, no matter what kind of return we got in October. Yet, when we were looking at a return that was even greater than 7% in October, then the average increase was 1.9% in November and December.
So I'm not really going against what I was saying before, because 7.6% and an additional 1.9% comes to about 9.5%. That's not bad at all for the full fourth quarter. So it's still expected to be very strong coming out of the correction that we experienced through the end of August, but a lot of what we recovered was done early in the fourth quarter.
EQ: How did this affect the market on a sector level? We discussed the worst-to-first sector performance recently. Should investors now be looking at a potential first-to-worst performance?
Stovall: No, I don't think it's going to be a reversal, just more like a rest. So far in October, the three best-performing sectors are Materials, which is up 11.3% through Oct. 27; Technology, up 10.2%; and we also have Industrials, up 8.7%. Those are very strong performances across the board. The implication is that those three sectors as a whole will likely underperform the S&P 500 but still likely be in positive territory.
So if you think of it as footrace where these sectors got off to a very early start as we move forward into the next two months, the market itself might end up catching up to these three sectors. But if we go back to the worst-to-first article where I said over the coming six-month period where the worst performers tend to outperform the market, then we may end up getting a burst of speed from the sectors as we approach that six-month threshold.
EQ: While it's still early, a sizable chunk of the S&P 500 have reported earnings. Are we still on pace for a negative EPS growth quarter?
Stovall: Yes, we are but things are looking better than they did before. Early in the reporting in the cycle, S&P Capital IQ anticipated that we would see a slightly more than 5% decline in third quarter earnings. We expected to see less than a 1% decline in fourth quarter earnings and about a 1% decline for all of 2015.
As of today, the estimate is for a 3.1% decline this quarter, and a 3% decline next quarter, but still ending up with a 1% decline for all of 2015. So in a sense, the third quarter is still likely to be negative, and we're kicking the can down the road a little bit by shaving off more of the growth expected in the fourth quarter. But for the full year, we're still expecting the shortfall to only be about 1%, even though Energy is likely to show a more-than-50% decline in earnings for the full year.
For more from S&P Capital IQ, be sure to visit www.getmarketscope.com.
DISCLOSURE: The views and opinions expressed in this article are those of the authors, and do not represent the views of equities.com. Readers should not consider statements made by the author as formal recommendations and should consult their financial advisor before making any investment decisions. To read our full disclosure, please go to: http://www.equities.com/disclaimer