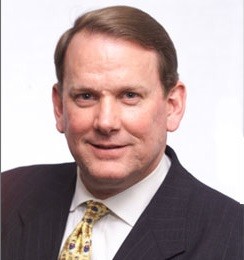 Each week, we tap the insight of Sam Stovall, Chief Equity Strategist for S&P Capital IQ, for his perspective on the current market.
EQ: Fed Chair Janet Yellen commented on equity valuations on Wednesday, saying that she felt they were quite high. It's not the first time she's made those remarks. This seems like a departure from previous regimes. Is it appropriate for the Fed to be commenting on stock valuations?
Stovall: Well, I don't really think it's that much of a departure because it was in 1996 that Fed Chair Alan Greenspan first talked about "irrational exuberance". From 1996 through 1999, he ended up being sort of a laughingstock because everyone said he should just stick to focusing on interest rates and growth in the economy. As it ended up, we actually were irrationally exuberant.
So this time around, Fed Chair Yellen is in many ways reminding us of something we already know. When looking at projected 12-month earnings, the S&P 500's P/E ratio right now is at a shade below 18, based on 2015 earnings estimates. That's relatively high from an operating perspective because it's certainly not compelling at this point. While you can't really say that based on history we're grossly overvalued, nobody would really argue with you if you were to say that we were at least fairly valued, if not richly valued.
I'm actually a bit more concerned about the valuation of the small caps, which are now at about a 50% premium to the S&P 500 P/E. Normally, they're a shade below a 25% premium. So we'll see what happens with small caps and with large caps.
EQ: As you noted in this week's Sector Watch, the market notched a new all-time high but then experienced a dip, bounce, then dip again shortly after. Is this just run-of-the-mill volatility from hitting major new levels or is there more to be concerned about here?
---
---
Stovall: There is a little more to be concerned about because we keep getting economic news that points to a softening of economic growth. In particular, look at the Q1 GDP numbers and at Wednesday's substantially weaker-than-anticipated ADP employment data. So investors now have to wonder whether this is simply an echo of last month's weak employment data or if this a precursor of another weak reading for the April jobs report that comes out May 8.
I think investors are sort of reeling from a one-two punch of Fed Chair Yellen's comments, combined with weaker-than-expected economic data.
EQ: You also looked at the performance of the market by digging deeper into the various components of the S&P 1500 by sector and by type via the Pure Growth and Pure Value indices. Does it seem that investors have their fingers on the trigger to take profits at the nearest sign of trouble?
Stovall: I think investors are a bit trigger happy. They realize that we are now into the seventh year of this bull market. We celebrated our sixth birthday back in early March. We have gone 44 months without a decline of 10% or more, versus the average of 18 months, and we are also in what is now the seasonally soft period of May through October. May is as good a month as any to start a decline of 5-10% as a full 26% of all pullbacks during this six-month period have historically started in May.
So I think there are just a lot of things that are causing investors to be concerned right now. They're looking for a new catalyst to help decide whether the market's going to break above or below this ever-tightening trading range, and they're probably not going to get any guidance from corporate earnings until the end of the second quarter. With so many people dismissing Q1 GDP weakness as simply being weather-related or transitory in nature, I think investors today are just looking for whatever catalyst that could spark us either upward or, in their opinion, more likely downward.
EQ: As you mentioned, May is the beginning of the soft period and we haven't gotten that long-awaited correction. Every time we get a little bit of noise, people ask if this is it. We've also been expecting volatility to increase for quite some time now, but have not seen it materialize. Do you expect that to change anytime soon?
Stovall: Volatility historically picks up in year five, six, and seven of bull markets because bull markets typically last about 4.5 years. As we go beyond that threshold, investors become more concerned that we are approaching a correction or possibly even a new bear market. We did pick up the pace of volatility in the first quarter, and while it remains a little bit elevated on an annualized basis as compared with 2014, when we look at the VIX or implied volatility, it's still pretty low. It's currently around 15, and 20 is usually the threshold between calm seas and a likely storm ahead.
For more from S&P Capital IQ, be sure to visit www.getmarketscope.com.
DISCLOSURE: The views and opinions expressed in this article are those of the authors, and do not represent the views of equities.com. Readers should not consider statements made by the author as formal recommendations and should consult their financial advisor before making any investment decisions. To read our full disclosure, please go to: http://www.equities.com/disclaimer