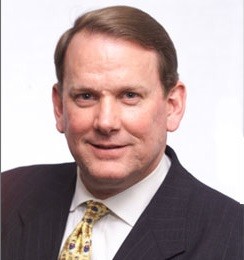 Each week, we tap the insight of Sam Stovall, Chief Equity Strategist for S&P Capital IQ, for his perspective on the current market.
EQ: The S&P 500 is back to new highs again, thanks in large part with further confirmation that a June rate hike is off the table. How much did the latest Fed minutes have to do with assuaging the market's concern of a June rate hike at this point?
Stovall: I think that the most recent minutes continue to confirm that they are monitoring economic activity, and I think that it's the most recent economic activity, such as retail sales, industrial production, factory orders, etc., that have caused investors to believe that the Fed is not going to be in an immediate hurry to start raising rates in June, but probably will wait to do so in September.
EQ: In this week's Sector Watch, you cautioned that investors should not confuse duration with durability, especially when it comes to bull markets. We know how long this bull market has been running, but just how durable can it be?
Stovall: Well, as of Friday, May 15, 2015, we had recorded our 106th all-time high within this bull market. It is also now tied for third place in terms of duration at 74 months. However, I reminded investors that we have seen two other bull markets last longer. The bull market from 1949 through '56 last 86 months, the bull market of 1990 through 2000 was 113 months. Even though we recorded our most recent all-time high, I would say don't count out a bull market just because of its duration. Bull markets don't tend to die of old age, because we've had a few others that have lasted well longer than the current 74 months.
EQ: Volatility has inched a little higher this year, but are we approaching a level that we need to monitor more closely?
---
---
Stovall: No. One thing that people have been saying is that it's amazing that volatility has picked up. But while it has increased, when you put it into the longer-term perspective, we are still well below the average since 2000 and still even slightly below the average since 1950.
If you take a rolling 12-month sum of the number of days in which the S&P 500 rose or fell by 1% or more in a single day, we have seen 47 of those in the past 12 months. The average for rolling 12-month periods since 2000 has been 76. So we are well below that shorter-term timeframe. If we go back to 1950, the average count has been 51. So even with that very long-term lookback, we are still in a volatility phase that is well below the average.
EQ: We still have not dealt with a correction for a significantly extended period. Do you have any advice for investors to avoid becoming complacent during the summer months?
Stovall: First off, I'm having a hard time deciding whether investors are indeed complacent. If anything, they may even be more nervous because they realize that we have gone almost 45 months without a decline of 10% or more, and they know the average is closer to 18 months.
That said, I want to remind investors that they should respect but not necessarily retreat from seasonal volatility. You're probably better off rotating into defensive areas of the market in case this May-through-October period ends up being in positive territory like the last two. You can still do well by being invested in defensive sectors. Last summer, while the S&P 500 was up 7.1% from May to October, the average gain for the S&P Health Care and Consumer Staples sectors was up 10.8%. So you can be defensive and still outperform the market.
EQ: For those investors who have been waiting for that correction as a buying opportunity and been missing out on this move higher as a result, any word of advice for them?
Stovall: Well, I guess that it's just another example that while a correction is inevitable, it can be delayed. So the level at which we start the correction might be so much higher than where one started to worry about it, that all we will do is correct to the point where you should've gotten in many months ago.
The markets will do things at their own pace, and my feeling is it's better to focus on the time it takes to get back to break-even than the possibility of a new correction because the average time to get back to break-even after a decline of 10-20% has been only four months.
For more from S&P Capital IQ, be sure to visit www.getmarketscope.com.
DISCLOSURE: The views and opinions expressed in this article are those of the authors, and do not represent the views of equities.com. Readers should not consider statements made by the author as formal recommendations and should consult their financial advisor before making any investment decisions. To read our full disclosure, please go to: http://www.equities.com/disclaimer