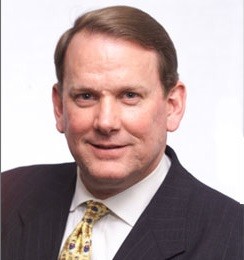 Each week, we tap the insight of Sam Stovall, Chief Equity Strategist for S&P Capital IQ, for his perspective on the current market.
EQ: On Wednesday, the market got a slew of data that suggested continued softness in the economy but nothing glaring. Are these the kinds of "Goldilocks" reports that the market wants to see right now?
Stovall: I think the market would actually like to see an improvement in economic data that is strong enough to provide investors with the confidence that the economy does continue to improve, yet at the same time, not be too strong that it encourages to either accelerate the timeframe or magnitude of Fed rate increases.
As of now, however, the economic data causes investors to become a bit concerned about the staying power of this economic recovery, certainly in the face of a Fed that seems determined to raise interest rates sometime this year.
EQ: In this week's Sector Watch report, you examined Fed Chair Yellen's comments regarding equity valuations being stretched right now. As you stated in last week's interview, she has a point—to a certain degree. However, what happens when you look past the surface of that assessment?
Stovall: When you look to trailing operating earnings, we are trading at about 2% premium to the median over the past 25 years. When you look at trailing GAAP earnings over the past 25 years, we're also looking at a pretty hefty premium. In particular, that premium right now is about 8% to its median since 1988, but a more than 30% premium going back to 1936.
Yet, I think it's a little unfair to look just at either an average or median over an extended period of time. I think investors would be better off looking at an inflation-adjusted measure. In that case, by going back about 65 years and looking at the average P/E whenever the headline CPI was below 1.5%, then we find that valuations are not stretched. They are actually trading at a low-single digit discount. So the implication, therefore, is that stocks can actually move up a little higher and still be regarded as not overly priced, provided that inflation remains below 1.5%.
EQ: Is it a little ironic that the Fed focuses so much on inflation, but did not consider it when it comes to equity valuations?
Stovall: It is interesting. Certainly, you've had several strategists comment when asked about their thoughts on Janet Yellen's statement, "Well, she's no strategist." Some people believe that the Fed should not be offering an opinion on stocks at all. I find it interesting, however, that strategists feel very confident to give forecasts of interest rates and Fed policy even though they are not members of the FOMC, yet have a problem with a member of an FOMC mentioning whether they think stocks are expensive. You can't have it be a one-way street.
I would say that maybe the strategists are implying that the Fed officials are held to a higher standard, and maybe right now, they feel that they are not living up to that standard.
EQ: When looking at projected earnings expectations, we're currently trading at a single-digit premium to historical averages. Is it possible that we're in a growth market now but still have a value investor's mindset?
Stovall: Possibly, but when we look to the economic data coming out recently, I don't really see much growth—whether its GDP, retail sales, inventory levels, etc. I think investors are getting a bit concerned that the economy is not showing growth that the economists had been projecting for quite some time. In 2014, earnings increased by almost 8%, yet right now we are not able to hit even one-tenth that level. We're looking to see only a 0.5% increase in earnings this year. I think most of the optimism has been delayed until 2016 in which the Street right now is looking for a 12% gain in earnings.
EQ: The small-cap and mid-cap sectors continues to trade at very elevated valuations based on their historical averages and when compared to the S&P 500. If these groups regress back to their averages, could we have a major breakdown in breadth for the market?
Stovall: The breadth of the market right now is not really giving any kind of indication as to which way the market will likely break when it does break. Should we end up breaking to the downside, I would say because margin debt is so high, combined with valuations for your more growth mid- and small-cap indices, it may actually accelerate a downward move in stock prices. Right now, the S&P SmallCap 600 is trading at a 56% premium to the S&P 500's P/E ratio, versus a more normal 22% premium. So small-cap stocks are trading at about a 30% premium to where they normally trade relative to the S&P 500.
When we find that their P/E ratio in general look elevated against longer-term averages, when we find the P/Es of the mid- and small-cap stocks look elevated relative to large caps, and when we add something totally different in margin debt being close to record levels—if not surpassing record levels already—I think those factors hint that when we do get a decline, it may end up being one that takes on a very sharp and rapid decline.
For more from S&P Capital IQ, be sure to visit www.getmarketscope.com.
DISCLOSURE: The views and opinions expressed in this article are those of the authors, and do not represent the views of equities.com. Readers should not consider statements made by the author as formal recommendations and should consult their financial advisor before making any investment decisions. To read our full disclosure, please go to: http://www.equities.com/disclaimer