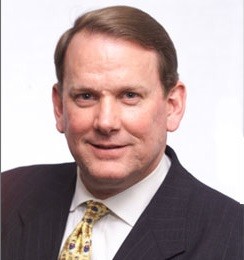 Each week, we tap the insight of Sam Stovall, Chief Equity Strategist for S&P Capital IQ, for his perspective on the current market.

EQ: The Iowa Caucus results from earlier this week didn't really move the markets despite some relatively surprising developments on both sides of the parties. As we move deeper into the presidential election, do you anticipate these electoral events to have more of an impact on the market?
Stovall: Yes, I do. I think Iowa, because it's the first, gets a lot of attention. But because it's a caucus, you really don't get as much of a proper feeling as you do from a primary in regards to a direction for which candidate will eventually be selected. Many times, candidates have won Iowa but failed to go on to win the overall nomination. So I would say that it will be increasing in importance as we go to New Hampshire, then to South Carolina, and then work our way toward Super Tuesday. I think that will offer a much greater direction for investors as to who the candidates are and what positions they embrace.
EQ: We're about halfway through the current earnings reporting period. How are things looking to you, both from the actual results as well as guidance from management?
Stovall: Well, I'm finding that every time I open up a new S&P Capital IQ consensus earnings report that while the fourth quarter numbers are still expected to be down by about 5.25%, the estimates for the 2016 full-year number continues to get smaller and smaller. It is currently at an EPS estimate of $120.76, whereas the expectation was for much higher in the beginning of the reporting period. Now we're only expecting to see a 3.3% increase in earnings for all of 2016 versus a 7.4% estimate as of Jan. 2. So really, in one month, we have had earnings growth estimates sliced in half, and that certainly does not bode well for the remainder of the year.
EQ: Speaking of the remainder of the year, January was quite brutal for the market. In this week's Sector Watch report, you looked at the January Barometer. Historically, how has the market performed for the years when the start was this bad?
Stovall: The 5%-plus decline that we experienced this year for the S&P 500 places this January among the worst third of all Januarys going back to 1945. History is obviously a guide and not gospel, but what it tells us is that the market has posted a calendar year decline in two out of every three of these years, or 67% of the time. The full-year price change was an average drop of 6.1%. So it's certainly not encouraging. At the same time, 67% is not 100%, and even if it were, you could not guarantee that this year would be like all the other years before it. So while it is discouraging, it's not a certainty that we will have a negative year this year.
EQ: The January Barometer Portfolio is one way to play the indicator. How does it work?
Stovall: A couple of weeks ago, we spoke about the Barbell Portfolio—taking the 10 best and 10 worst sub-industries from the prior calendar year and holding them for the coming calendar year. On a sector level, you're better off buying last year's winners but avoiding last year's losers.
Well, friends always say to me, "Hey Sam, why don't you tell me who's going to be this year's winner so I don't have to wait until next year to find out." So that's what the January Barometer does. It gives you sort of an early warning signal as to which areas are likely to be the stronger ones. Going back to 1990, I found that while the S&P 500 posted a 7.1% compound rate of growth in all of these January to January timeframes, if you had purchased the three sectors that posted the strong January performance (buying them Feb. 1 and held them to Jan. 31 of the subsequent year) you had an 8.7% CAGR.
On a sub-industry level, you would have done even better. By owning the 10 sub-industries that did the best in January, the CAGR was 14.6%. Of course, there's no guarantee that what worked in the past will work again in the future, but January does seem to be a pretty good indicator because I believe investors are like dieters. They look to January as a new beginning.
EQ: The portfolio this year, at least on a sector level, looks fairly defensive. What groups are being highlighted?
Stovall: Yes, they were definitely defensive on a sector level with the three best performing sectors being Consumer Staples (XLP), Telecom Services (VOX), and Utilities (XLU). Consumer Staples covers your food, beverages and tobacco, is your posterchild for defensiveness. Telecom is usually regarded as defensive because of their high dividend yields. Utilities, whether times are good or bad, you have to light and heat your home. Also, they too, have a relatively high dividend yield.
In terms of the 10 sub-industries, five of them were defensive in nature: Distillers and Vintners, Electric Utilities, Gold, Integrated Telecom, Multi-Utilities, and then finally Tobacco. Oddly enough, we had some consumer-oriented areas do well, such as Apparel, Accessories & Luxury Goods; Department Stores; and Leisure Products. To wrap everything up, we had Electronic Equipment & Instruments to round out the pack of the 10 best performing sub-industries.
For more from S&P Capital IQ, be sure to visit www.getmarketscope.com.
DISCLOSURE: The views and opinions expressed in this article are those of the authors, and do not represent the views of equities.com. Readers should not consider statements made by the author as formal recommendations and should consult their financial advisor before making any investment decisions. To read our full disclosure, please go to: http://www.equities.com/disclaimer