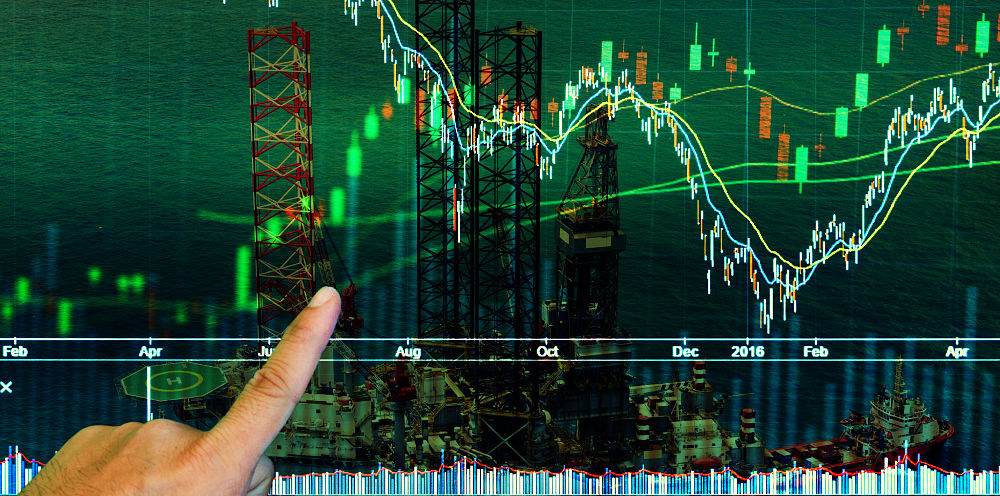 Oil's recent impressive recovery could finally mark a turning point for the embattled Energy sector. With oil prices riding two-and-a-half year highs like they are right now, it's only a matter of time before Wall Street begins moving back into this neglected group in a more substantial way. When this rotation occurs, it's the undervalued names flying under the radar for far too long that should benefit most. A closer look into Viking Energy Group's (VKIN) robust portfolio and oil and gas reserves would suggest it certainly fits the bill. The company was very active in the latter part of 2017 strategically expanding its holdings, and positioning itself very well for 2018. In December, the company said total proved reserves was up to $29.76 million, yet it should be noted the company's market cap still reflects just about one-third of that figure.
Viking is executing to the letter on its well-articulated strategy to acquire under-valued, producing properties from distressed vendors or those deemed as non-core assets by larger sector participants. This isn't speculative energy; it's Viking buying producing assets – currently across Kansas, Missouri, Texas, Louisiana and Mississippi – with surrounding untapped reserves adding upside value.
In the span of about 100 days late last year, Viking, though its subsidiary Mid-Con Drilling, LLC, made acquisitions that put the company on the energy investment map and should have added significantly to corporate value.
Buying Up Leases
In September, Viking acquired a 90% working interest in four new oil and gas leases and all the associated equipment, fixtures and other assets in Anderson County in Eastern Kansas, covering approximately 980 acres. The wells are currently producing from the Cherokee formation at only 850 feet, with Viking's cut totaling about 13.5 barrels of oil per day. At $60/barrel oil, that's $295,650 (gross) at the current pace with potential for several future drilling locations on the property in the prolific formation.
In the first week of October, Viking said it acquired a 100% working interest in six new oil and gas leases and associated assets in Miami and Franklin Counties in Eastern Kansas and an 80% working interest and associated assets in six new oil and gas leases in Riley, Geary and Wabaunsee Counties in Kansas. The wholly-owned wells are also focused on the Cherokee formation and currently producing 22 barrels of oil per day and again have plenty of room for additional drilling to tap promising prospects. At $60 oil, that's $481,800 (gross) annually in revenue.
The second October acquisition, which is producing 13 barrels of oil per day currently to Viking (another $284,700 (gross) annually at $60 oil) is particularly enticing due to the history of one of the leases. Geological records show that the Thowe 2 well on the Thowe Lease flowed at an initial production rate of 3,000 barrels of oil per day from the Viola zone. Three more wells were subsequently drilled into the Viola, followed by new wells drilled deeper into the Simpson Sandstone zone between the Viola producers in 1991. In 2008, another well was drilled into the Simpson Sandstone that produced at approximately 100 barrels per day and further validated the opportunity at the Kansas property.
Without any enhancements, stimulation, sinking even one more shaft or any real CAPEX for that matter to bolster production or discover more oil, these three property additions are producing over $1 million in oil annually.
In December, Viking agreed to acquire a 100% working interest in five new oil and gas leases and related assets in Allen and Woodson Counties in Kansas, comprising approximately 1,000 acres for $480,000.
Earlier this week, Viking reported it purchased, through Mid-Con Development, LLC, a working interest in approximately 41 oil leases in Ellis and Rooks Counties in Kansas, comprising several thousand acres. The company's working interests in the leases range from 84% to 100%, with an average of approximately 96%, and the net revenue interests range from 72% to 85%, with an average of approximately 81%. The effective date of the acquisition was January 1, 2018. Current production on these leases is approximately 3,900 to 4,500 barrels of oil per month.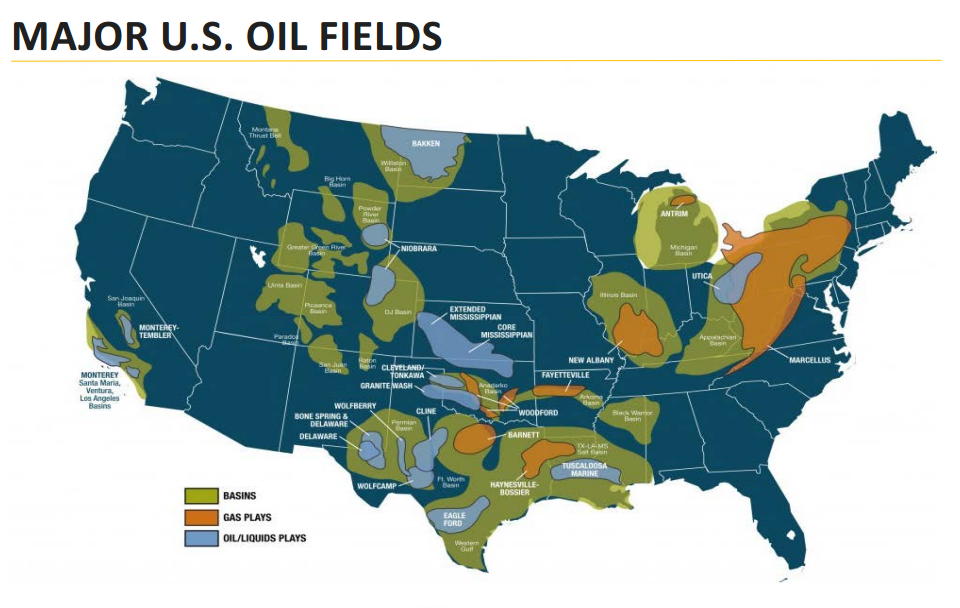 From Lease Acquisitions to Buying Whole Companies
Last month, management at Viking stepped-up the game, completing a deal that had been in the works since June to acquire all of the shares of Petrodome Energy, LLC, a Houston-based oil and gas company, from Black Rhino, LP for $3.0 million in cash, two million in VKIN stock and a 1.5% royalty from oil and gas production.
The assets brought under the Viking umbrella as part of this transaction showcased the negotiating skills of Doris and company. Viking acquired working interests in 12 oil and gas fields across Texas, Louisiana and Mississippi with current oil production of approx. 350 barrels of oil equivalent per day (75% oil) across 9,360 net acres.
Keeping with the theme of simple math, that's $7.67 million in annual revenue (gross) at $60 oil, running the total from the recent purchases to almost 400 barrels per day and annual revenue (again, at $60 oil) to $8.73 million. Total spend for the acquisitions: ~$3.7 million.
However, that's just on the surface. The acquisition also included conventional oil and gas prospects underpinned by data showing oil and gas reserves with field locations pinpointed and ready for drilling and completion. To get a better view on the value of proved producing reserves, analysts use what is called a "PV9," a formula for evaluating the current value of future oil and gas revenues, less expected expenses, discounted by 9% annually.
Using the value of NYMEX commodity prices in December and keeping it conservative by discounting those prices by 5%, the estimated proved producing reserves acquired by Viking was about $16.3 million. Total proved reserves are estimated at $29.76 million, according to Viking.
In connection with the latest acquisition, Viking increased its overall proven oil and gas reserves by about 1.5 million barrels of oil and 993.4 million cubic feet of natural gas. At $60 a barrel, the oil alone has a gross value of $90 million.
Don't Forget About the Intangibles
The deal involving Petrodome Energy, LLC is certainly worth its weight in metrics that are easily quantifiable. It's not just a footnote, though, that a team with over a century in experience in petroleum engineering, geophysics and gulf coast energy came along with the buyout and is now part of Viking.
Circling back around to the basic math, another couple figures investors need to know are 66 million and 19 cents. Those are the number of outstanding shares of VKIN and current price per share, which when multiplied equal the market valuation of only $12.6 million that Wall Street currently has tabulated for Viking Energy Group. When logic and math meet at the intersection of energy reserves and market cap in 2018, it seems most logical to theorize that the valuation will be adjusted to better reflect the assets in the Viking portfolio.
---
In the interest of full disclosure, we call the reader's attention to the fact that Equities.com, Inc. is compensated by the companies profiled in the Spotlight Companies section. The purpose of these profiles is to provide awareness of these companies to investors in the micro, small-cap and growth equity community and should not in any way be considered as a recommendation to buy, sell or hold these securities. Equities.com is not a registered broker dealer, investment advisor, financial analyst, investment banker or other investment professional. We are a publisher of original and third party news and information. All profiles are based on information that is available to the public. The information contained herein should not be considered to be complete and is not guaranteed by Equities.com to be free from misstatement or errors. The views expressed are our own and not intended to be the basis for any investment decision. Readers are reminded to do their own due diligence when researching any companies mentioned on this website. Always bear in mind that investing in early-stage companies is risky and you are encouraged to only invest an amount that you can afford to lose completely without any change in your lifestyle. Equities has been compensated with cash, common shares and/or warrants for market awareness services provided.