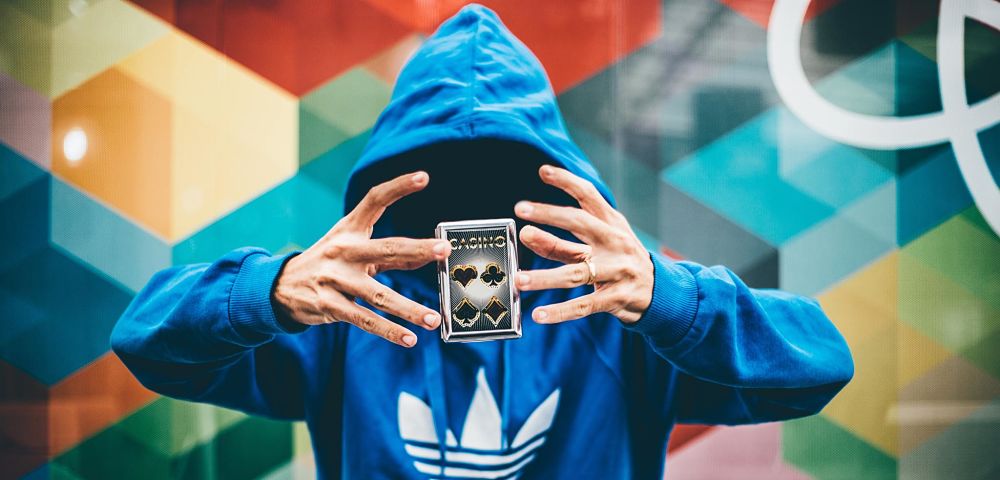 Whether you work for yourself or for a company, everyone must bring a bit of magic into their career in order to be successful. Magic is one of the factors that make certain types of companies exude a WOW factor. Similar to a well-executed illusion, brands such as Disney (DIS), Apple AAPL, and Harley Davidson HOG all leave their customers with a sense of wonder and awe.
What lessons can be learned from a professional magician that you can apply to your business strategy? Not everyone has a friend that is a real magician, so you're in luck as I asked my friend Michael Tetro, a Los Angeles based magician and illusionist, to share his secrets on what makes magic so special and how you can create a magical experience for your customers.
Here Is His Story:

When I was a young teen I saw a magician named Jeff McBride perform on television. He was sleeveless and making card after card appear at his fingertips. I was amazed. It looked like real magic to me, and I decided I absolutely had to learn how to do it. When I discovered the secret, some of the initial feelings of wonder faded, however, when I performed it for others the feeling came back even stronger. From that experience, I learned that knowledge without action isn't magical. We learn and grow so we have more to contribute to others. When I see the look in people's eyes and smiles on their faces I know that the time I've invested in this art is worth it. The experience of magic is priceless.
How Magic Healed Me:

After years of practicing magic as a hobby while fire dancing professionally, I was injured preparing for a fire show. While I rested at home and tried to heal, I picked up some cards and discovered that magic is good medicine. Like laughter and play, there is something incredibly joyful and even meditative about the process of practicing and performing magic. The more I put into magic, the more it gave back – the more I helped others feel better, the better I felt. Later I learned that magic and medicine have a long history together. When I fully recovered I decided to pursue magic professionally and make it an even more prominent part of my life.
Lessons I Learned from Magic That Helped Me Become a Better Co-Founder of a Tech Startup:

Arthur C. Clarke said "Any sufficiently advanced technology is indistinguishable from magic." I thought about that often while helping build the company. The goal was the same as that of many companies – to create an experience for people that is so far beyond their expectations that they are surprised and delighted.
Here Are 5 Magic Tips You Can Apply to Your Career:

Focus on how your product, company, and brand makes people feel
Know your audience and be able to see things from their perspective
Think creatively and constantly innovate to impress your customers
Have a "secret sauce" or mystery that captivates people's imagination
Use the power of story to move people and connect
It's important to note that the value of magic lies not in the illusion itself, but in the whole thoughtfully crafted experience.
Tetro said, "When performing magic, I don't think of using "misdirection," but instead I use "guided direction" which is the same way that good brands perform. Helping people focus their attention where they can get the best experience what makes for a good show experience and the same holds true for business experiences.
People may enjoy puzzles and tricks, but what they really crave are extraordinary moments. What moment can you create for your clients?
We often buy for emotional reasons. To design and deliver extraordinary experiences for people we need to use more than just our minds, we need to use our hearts. "
John Livesay ,aka, The Pitch Whisperer, is a keynote speaker to brands and shares lessons learned from his award winning sales career at Conde Nast. His keynote talk '"Getting To Yes" shows companies' sales teams how to become irresistible so they are magnetic to their ideal clients. After John speaks, the sales team becomes revenue rockstars who form an emotional connection and a compelling brand story with clients. He is also the Co-Founder CMO of QuantmRE that helps homeowners get cash for the equity in their home without taking on more debt.
Get your FREE copy of John's book "Getting To YES" and learn how to climb the ladder from invisible to irresistible! Download the Free Book here- http://bit.ly/2BbJ5kH