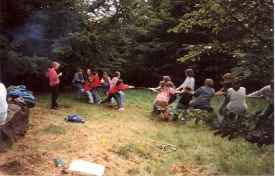 After hitting a fresh round of all-time highs recently, stocks have backed off just slightly from record levels. Whether or not they will push higher or consolidate a bit as investors finally decide its time to take profits still remains to be seen.
In our latest interview with Toni Turner of TrendStar Trading Group, we discuss clues to the market's next moves and which sectors could pose intriguing opportunities.
EQ: Stocks are trading at their all-time highs once again. Last time we spoke, you felt that there was a lot of disagreement in the market based on the average true range. Is that still the case?
Turner: Actually, the average true range (ATR) has moved down. I'm looking at the S&P 500 and the ATR, at least for this time period, topped out in the first part of February. The ATR is actually moving lower right now on a daily chart, which simply means that intraday price action is consolidating. The intraday price range is not as volatile as it has been recently.
We do see the S&P 500 up at all-time highs last week and Monday. Now, I see the MACD moving down very slightly below its signal line, even though the market is still in a strong uptrend. With the strong jobs numbers on Friday, we could see the market drop a bit on anticipation of the Fed raising interest rates. As an investor, I'd be delighted if the S&P 500 would retrace about 5% toward its 200-day moving average at around 2000. We need to remember that in order for markets to go up, they need to come down first to remove the froth from overvalued equities and make them a more reasonable investment.
I'm watching iShares Russell 2000 (IWM) to see which direction it tracks next, Along with the iShares Transportation Average (IYT) . Both small caps and transportation companies are a clue to broader market activity.
EQ: What are your thoughts on oil's price activity? Will it be stuck in a range for a while, perhaps similar to what's happened to other commodities in recent years?
---
---
Turner: It certainly appears to be stuck right now. When we have a terrific amount of data coming in that suggest we have an oversupply of oil right now in storage. The US dollar is also moving higher, which tends to suppress oil prices. Still, as I say that, the April contract for WTI crude is sitting above its 50-day moving average for the first time in two weeks. If traders and investors who want to go into some of the oil and energy-related ETFs, I would do so with small share size and very definite stops. I suspect it will take some kind of exogenous shock for oil prices to move higher in the very near future.
EQ: Mark Cuban caused a stir Thursday, saying that we're in a tech bubble worse than the dot com crash. What do you think about that assessment?
Turner: Well, he did say that he wasn't referring to public companies like the ones most of us are invested in. Plus, we have to give him a little credit here because he sold his shares Yahoo (YHOO) at around $163 a share in 2000, just before the tech bubble burst. That was when I was trading for a living and I remember the tech bubble and Yahoo's parabolic climb very well. Cuban sold his shares at $163 and within a year, Yahoo was trading at $8. So we have to give the man some credit for knowing that that particular stock was overbought at the time. There's a longer story to that trade, but you get the basics of it.
At present, Cuban is talking about angel investors and other private investors making investments in small tech companies and equity crowdfunding for tech companies. I definitely see his point, but he's talking more about his world as an investor in private companies than actual listed stocks that retail investors invest in.
EQ: And that has less to do with retail and self-directed investors than it does for accredited investors and larger institutional money.
Turner: Back in 2000, you had people like Goldman Sachs' Abby Joseph Cohen making statements like "earnings don't matter anymore." And then the sky fell.
EQ: Are there any sectors or industry groups that you're watching right now?
Turner: Right now, I'm pretty conservative. When the market is at all-time highs, and until it can break-out into a new uptrend, this is the part where I tend to get small and wait. I am looking at the PowerShares WilderHill Clean Energy ETF (PBW) , it looks like clean energy's taking off here. The PBW does not have large volume, so it's not a day trading vehicle, but if investors are looking to get into clean energy, it may move higher. It's still below its 200-day moving average, but above its 50-day moving average, and looks like it still might have some room to go here.
If technology can remain strong, the Global X Social Media Index ETF (SOCL) looks interesting. It too has backed off in volume recently, but if it can move above its 200-day moving average and close up around $19, it may have the potential to move higher.
DISCLOSURE: The views and opinions expressed in this article are those of the authors, and do not represent the views of equities.com. Readers should not consider statements made by the author as formal recommendations and should consult their financial advisor before making any investment decisions. To read our full disclosure, please go to: http://www.equities.com/disclaimer