As Sam Sees It: Are Stocks Already Priced for Perfection?
Sam Stovall Follow |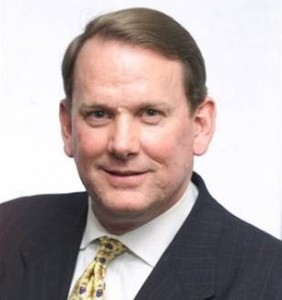 Each week, we tap the insight of Sam Stovall, Chief Investment Strategist, CFRA, for his perspective on the current market.
EQ: Despite a somewhat choppy month in May, stocks seem to have regained their footing for an uptrend. Considering June's reputation, could the market start to lose some steam here?
Stovall: Well, if the market were to follow the traditional June pattern, then I would say, yes. Right now, the market has done very well in June, yet June historically ends up being among the most boring months of the year.
It essentially posts a flat performance going back to World War II, with fairly narrow volatility. Of course, we have had years in which the market was up as much as almost 8.5%, which was back in 1955. So, we could have a strong month, but it would be out of the ordinary.

EQ: In this week's Sector Watch, you noted that with Q1 reporting season wrapped up, earnings growth came in at over 23%, which wildly outperformed expectations. What does that say about the market?
Stovall: I think the market is basically discounting good earnings, maybe even better than expected earnings. This was the 25th consecutive quarter in which actual earnings exceeded end-of-quarter estimates. The average beat was around 4 percentage points.
With the second quarter expected to be up about 19%, maybe we see earnings up as much as 23% or so, and that would be consistent with history. But since we are trading at close to 17.5 times 2018 estimates, as compared with the 16.5 average and 15.5 median, I would tend to say investors have already built this optimism into share expectations.
EQ: Considering those high EPS growth expectations are already priced—despite uncertainty still surrounding the mid-term elections, geopolitical headwinds, and trade negotiations—would it be fair to say that stocks are already priced for perfection?
Stovall: I think that would be a fair assessment, certainly on the large-cap side. Small caps had been underperformers for all of 2017, and I think are now having their day in the sun. Also, their earnings growth is expected to be greater than that of the S&P 500 and their valuations are trading at a near-9% discount to the long-term average. So, I would tend to say that there's still upside potential for small caps.
In addition, if we are seeing a broadening market advance, that's actually a good sign. When small caps and mid caps outperform large caps, it would imply that it could eventually drag the large caps higher with them. So, I would say that the better opportunities lie in the small-cap space, but it could bode well for other stocks as well.
EQ: Interestingly, we're seeing small caps break out, but you also pointed out that the cyclical sectors continue to dominate as indicated by the Industry Momentum portfolio. Does this suggest that investors are still more inclined to be aggressive than defensive in this market environment? Is this wise?
Stovall: There's an old saying that the trend is your friend until it ends, and momentum investors realize that they're not going to outperform all the time. However, if they are true to their discipline, they should beat the market more times than not. So, by using a 12-month lookback and selecting those sub-industries that at one point were in the top 10% but continue to remain in the top 30% in terms of price performance, those are the groups that are found in the Industry Momentum Portfolio.
So, I would tend to say that investors are embracing what has worked already, because it will likely continue to work, rather than trying to buy those areas that might take a long time to turn around, if at all, in the time left in this bull market.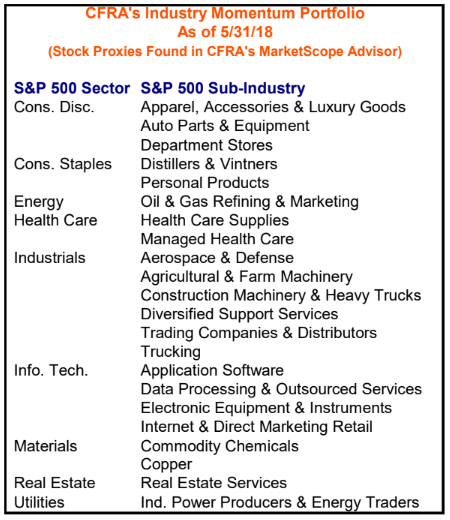 DISCLOSURE: The views and opinions expressed in this article are those of the authors, and do not represent the views of equities.com. Readers should not consider statements made by the author as formal recommendations and should consult their financial advisor before making any investment decisions. To read our full disclosure, please go to: http://www.equities.com/disclaimer