Are Personal Injury Lawsuits the New Golden Goose?
Jacob Maslow Follow |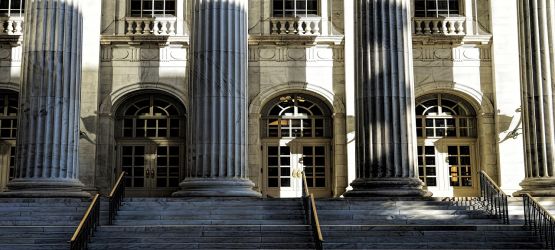 Hedge funds are known for their diverse portfolios. It's prudent to spread the risk across multiple fields including stocks, commodities, properties, even cryptocurrencies. Well, now it seems we can add personal injury lawsuits to the list.
An article in the New York Times discussed the deepening involvement by private equity firms and hedge funds in high value personal injury lawsuits. Large hedge funds such as, Pravati Capital, Virage Capital Management and Fortress Investment Group (FIG) have lent money to mass-tort law firms over the last couple of years. This year saw EJF Capital, a hedge fund valued at $6 billion, started raising money for its third investment vehicle that will lend money to lawyers filing mass-tort cases. Already $450 million was raised and EJF intend to raise another $300 million. EJF stated that the firm are taking the advantage of the "current banking regulatory environment," which has resulted in a number of banks refraining from lending to firms bringing mass tort actions.
The personal injury market in the US has skyrocketed whilst the number of personal injury attorneys has risen too. The payouts for personal injury cases can run into millions of dollars, which is why they are getting so much attention from hedge funds, why typically lend to the law firms at a rate of around 16 – 18 percent.
The hedge funds battling to overcome low interest rates and fragile house prices, are doing well from the rising stock markets, but the need to diversify their portfolio and get the best returns possible has meant the hedge fund sharks circling in the personal injury waters. And when it comes to sharks, there are few quite so big and quite so deadly than billionaire investor George Soros.
The man that broke the British Pound in the nineties and a prolific donator to political causes, is, according to a May regulatory filing, funding a company that is creating investment portfolios out of lawsuits. The Soros backed Mighty Group provides cash advances that small shops dish out to plaintiffs in personal injury lawsuits in return for a cut of any future settlements.
There has been widespread criticism that the Soros and hedge fund involvement is encouraging a litigation culture, which at the end of the day, only makes the lawyers rich. However, it seems that such a culture is making the hedge fund managers rich too.
DISCLOSURE: the author does not have any stake in the listed equities

---
The views and opinions expressed in this article are those of the authors, and do not represent the views of equities.com. Readers should not consider statements made by the author as formal recommendations and should consult their financial advisor before making any investment decisions. To read our full disclosure, please go to: http://www.equities.com/disclaimer