There's been increasingly more discussion around industry-specific cryptocurrencies. Stablecoins, which are pegged to a currency or exchange-traded commodity, in particular, have been highlighted as good candidates for this type of development, and many industries have already started to adopt this trend in a more broad-sweeping manner. And while it's obvious that we still have some time to go before this becomes a properly developed trend and gets all the attention it deserves, it's good to see that we're at least moving in the right direction.
Addressing Important Problems
Stablecoins have been able to address various issues with the market much better than previous attempts. They enable companies to cut out the middleman from many of their transactions, eliminating the need for extra leverage in negotiating for a better price. At the same time, providers can have more flexibility in positioning themselves on the market.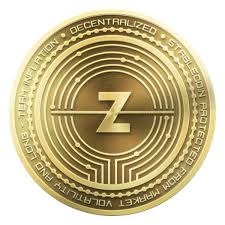 Successful Platforms
Element Zero's algorithmic stablecoin platform is frequently cited as a successful example of this trend, and it's already been making strong progress in the field. The platform enables any group of organized professionals to create their own cryptocurrency used exclusively within their own circles. This can promote market growth and stronger competition, by giving service providers more natural leverage with which to work.
Planning for the Future
It's also an important preparatory move for the future. It's becoming crystal clear at this point that cryptocurrencies are going to have a major impact on many industries and markets, and stablecoins in particular have been highlighted as one of the strongest candidates. It's important, however, for each industry to put itself in a good position that enables it to take advantage of the competitive situation in the first place. In other words, early adoption is going to become very important not too long from now, and companies have to do their best to integrate these new solutions into their own work as early as possible.
Projected Stability
Most attempts to analyze the situation keep reaching the same conclusion – that we should see more stability on the market in the near future if the current trends continue. Stability has been the main factor motivating the development of many of the products on the stablecoin market, and it makes sense. After all, the tight integration of something like cryptocurrencies into certain industries can't proceed in the current state of the crypto market and the constant volatility associated with it. An alternative approach is necessary, but thankfully, we're already exploring it actively.