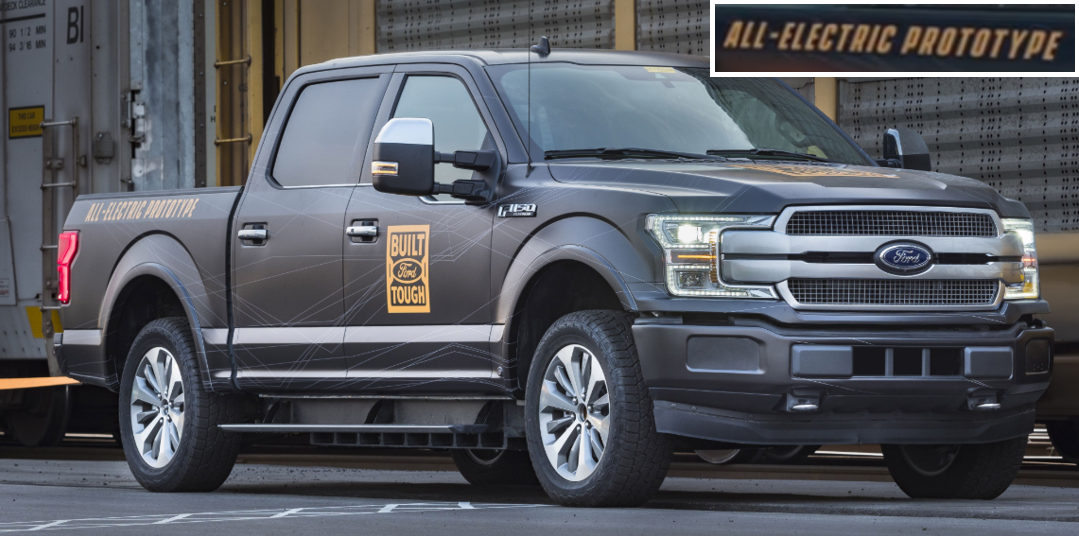 The title of this piece is a play on a book, but the question stands: Will cowboys, or anyone else who buys a truck, be interested in an electric version? Ford [F] and GM [GM] are betting their companies on it, which could be a huge mistake.
A Truck-Loving Family
Somewhere along the way, we became a truck family. My wife wanted a small 4×4 to navigate flooded streets, which makes sense given where we live. She ended up with a Chevrolet Colorado, and couldn't be happier. For whatever reason, my younger daughter always wanted a Ford F-150, so she drove off to college in a jacked up, 4×4 SuperCrew. Granted, it was used, but still pretty cool.
And then, after living in Colorado for a couple of years, my son got a Toyota Tacoma 4×4.
No one in our family works on a ranch, or even works outdoors. We can't claim to "need" trucks, but obviously we like them. That will change when they go electric, which GM and Ford claim isn't that far in the future.
The Problem with an Electric Truck
Electric vehicles are more expensive than gas-powered vehicles, and not by a little. The much-vaunted Tesla 3 [TSLA], noted as the everyman's electric car, starts in the mid-$30s, but only if you wait forever to buy it. The company loses money at that price point, so it delivers higher-priced, feature-rich models first.
Trucks already are expensive, so paying more for an electric version doesn't sound like a good idea.
The good news is that, because of their size, trucks can carry more batteries, which could eliminate range anxiety and give drivers 300 to 400 miles of travel before requiring a charge. Still, this won't eliminate the hassle of charging on a trip, when drivers will have to find a recharging station, wait for anyone ahead of them, and then spend 30 minutes or more when they finally are able to connect.
Ford says the company will invest $11.5 billion to electrify many vehicles by 2022, adding 16 fully electric vehicles to the lineup. It anticipates every model to be profitable.
Color me skeptical.
It's All About Profits
Electric cars sold in the U.S. today are not profitable, and have to be nudged out the door by government subsidies. Even if Ford and GM are able to eke out a profit on electric trucks, will it be enough to replace the profits they earn on such vehicles today? That seems highly doubtful.
The average Ford F-150 goes out the door at just over $49,000, and earns the company a cool $10,000 in profit, or 20%.
Unless Ford either earns 20% on every electric truck, or only sells electric trucks to new, marginal buyers that would not have bought a traditional truck, then the company loses. Put another way, every buyer who would have bought a traditional truck but instead buys an e-truck will cost the company money.
And Then There's the Question of Longevity
A great thing about trucks is that they last so long. Getting to 100,000 miles is sort of the get-to-know-you period. But the battery packs in electric vehicles last about 10 years, and then lose their ability to charge. Today we're seeing Toyota Priuses from 2010 grind to a halt and need a $3,000 battery replacement. In the next couple of years, we'll see the first group of Teslas from the early 2010s need their batteries replaced, a repair estimated at $7,000 or more.
Who wants to buy a truck that, just as it gets broken in, will need an almost $10,000 repair?
It's possible the industry will change in the next couple of years to make electric trucks more practical. If it doesn't, then the market for these vehicles will most likely be limited to enthusiasts wanting novel vehicles. Cowboys, and even casual drivers like my family, will stick with the tried-and-true versions.
As for the book reference in the title, the original is "Do Androids Dream of Electric Sheep," written in 1968 by Philip Dick. It was the basis of the classic 1982 movie Blade Runner.
Follow Me on Twitter @RJHSDent
___
Equities Contributor: Rodney Johnson
Source: Equities News