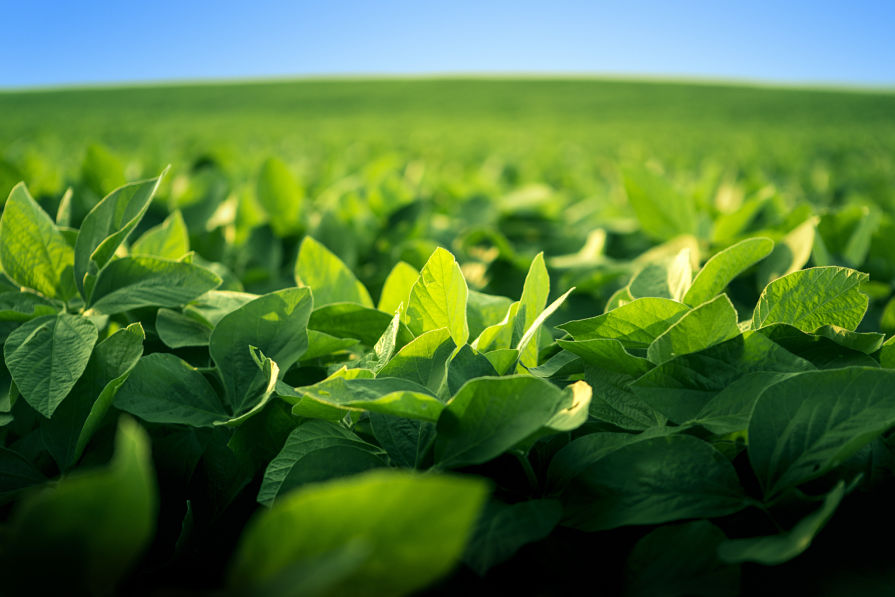 Image courtesy of iStockphoto.com/user:JTSorrell
Arcadia Biosciences saw a 97% surge in prices in August when the company's joint venture with Bioceres Crop Solutions Corp. received approval from the USDA. The product is a drought-resistant soybean, HB4, and the approval by the USDA is a milestone for the product, which should be ready for commercial sales soon (the company is waiting for import approval from China).
"HB4 is a novel soybean trait that enhances the traditional herbicide tolerance package to provide yield stability across diverse environments," said Verdeca General Manager Martin Mariani Ventura.
On this product alone, Arcadia is an interesting company as the U.S. soybean trait market is worth $12.7 billion, and the company has created a proven and innovative product well ahead of big names in the agricultural space like Monsanto or Dow Chemical. For soybeans, drought can stunt a soybean's nutrient uptake and reduce the plant's carbohydrate growth. Root growth is also diminished during drought, which also creates shorter leaves, according to a paper by Iowa State University. HB4 would mitigate these impacts and also sustain crop growth and crop yield during drought conditions, which severely impacted the legume in the 1980s.
While this product has the potential to bring in $125 million in revenues at a 60% margin, Arcadia has additional products that could make a difference and start appearing more readily in grocery stores. The company's GoodWheat portfolio is extensive and already includes collaborations with Ardent Mills and Bay State Milling.
The gist of the GoodWheat innovation is that the product acts like fiber in the body not releasing glucose as it passes through the digestive tract and feeds healthy bacteria in the gut. In addition, Arcadia was granted a patent for extended shelf life, which will be a separate product under the GoodWheat name. Through all their work on wheat, Arcadia was able to add anywhere from 2 to 6 time the amount of fiber, reduce allergenic gluten by 65% and increase lysine by 30%.
Arcadia has a powerful patent portfolio (over 200 patents and counting), and the company predicts $10 million in revenue next year and more than $30 in 2021, which would quell their need for funding.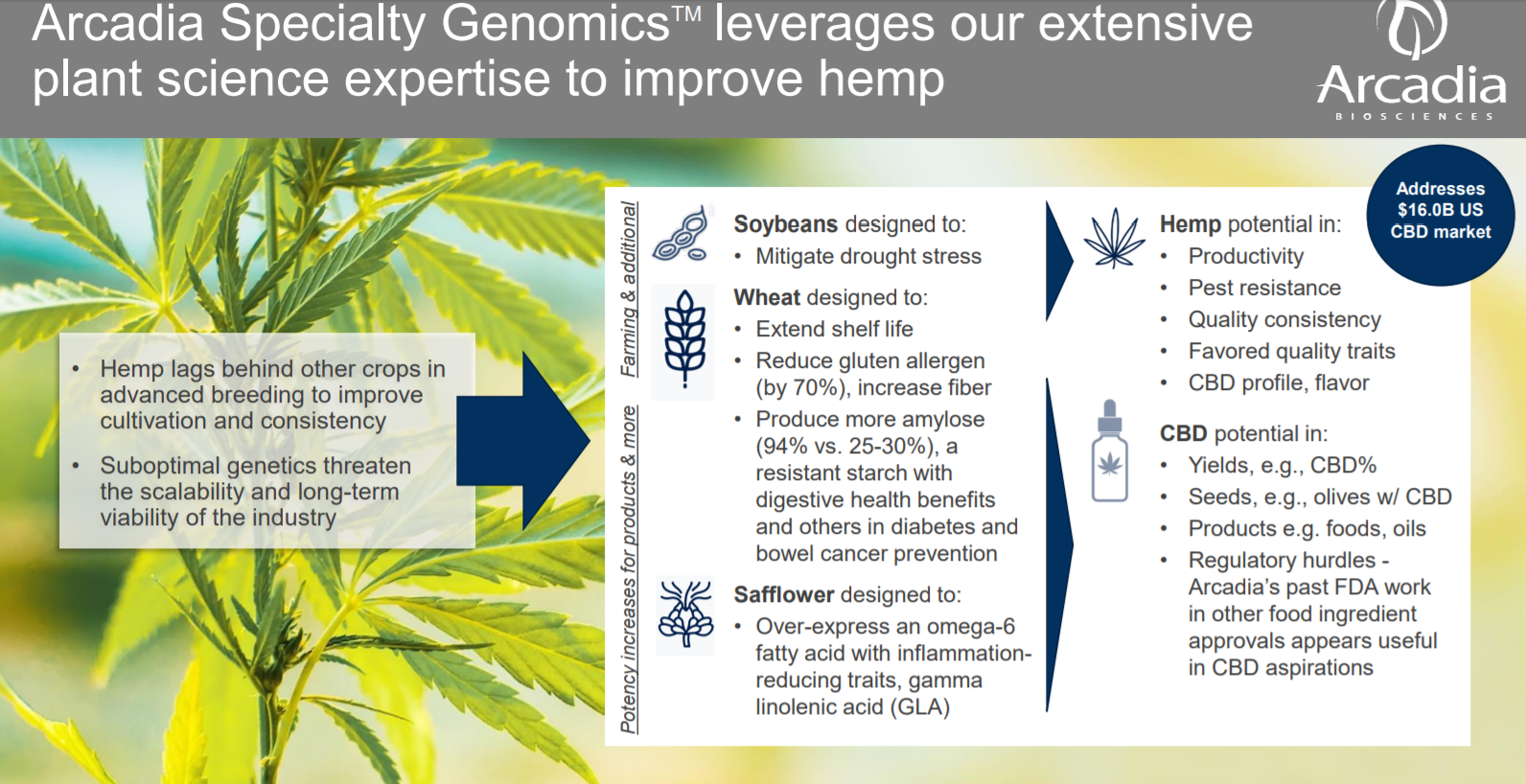 Image courtesy of the company's Earnings Report Presentation
However, one of their most lucrative products might be a sleeping giant, their hemp project started just a few months ago called Archipelago Ventures. The JV with Legacy Ventures uses the climate of Hawaii to grow superior hemp. Furthermore, even though CBD has become popular with consumers, genetically it has not been optimized for superior breeding, and Arcadia could quickly fill a gap in this area by increasing yields and also using their food ingredient knowledge to create a viable product.
"As we've evolved from an agricultural trait provider to a functional ingredient seller, we've developed capabilities and partnerships which will drive innovation and growth in hemp-derived oils such as CBD and other functional plant properties. As with our wheat and soybean products, we will create hemp-based solutions that allow farmers to be more productive and enable consumer packaged goods companies to differentiate their brands in the marketplace," the company announced when they launched the hemp JV.
___
Equities Contributor: Stephen L. Kanaval
Source: Equities News