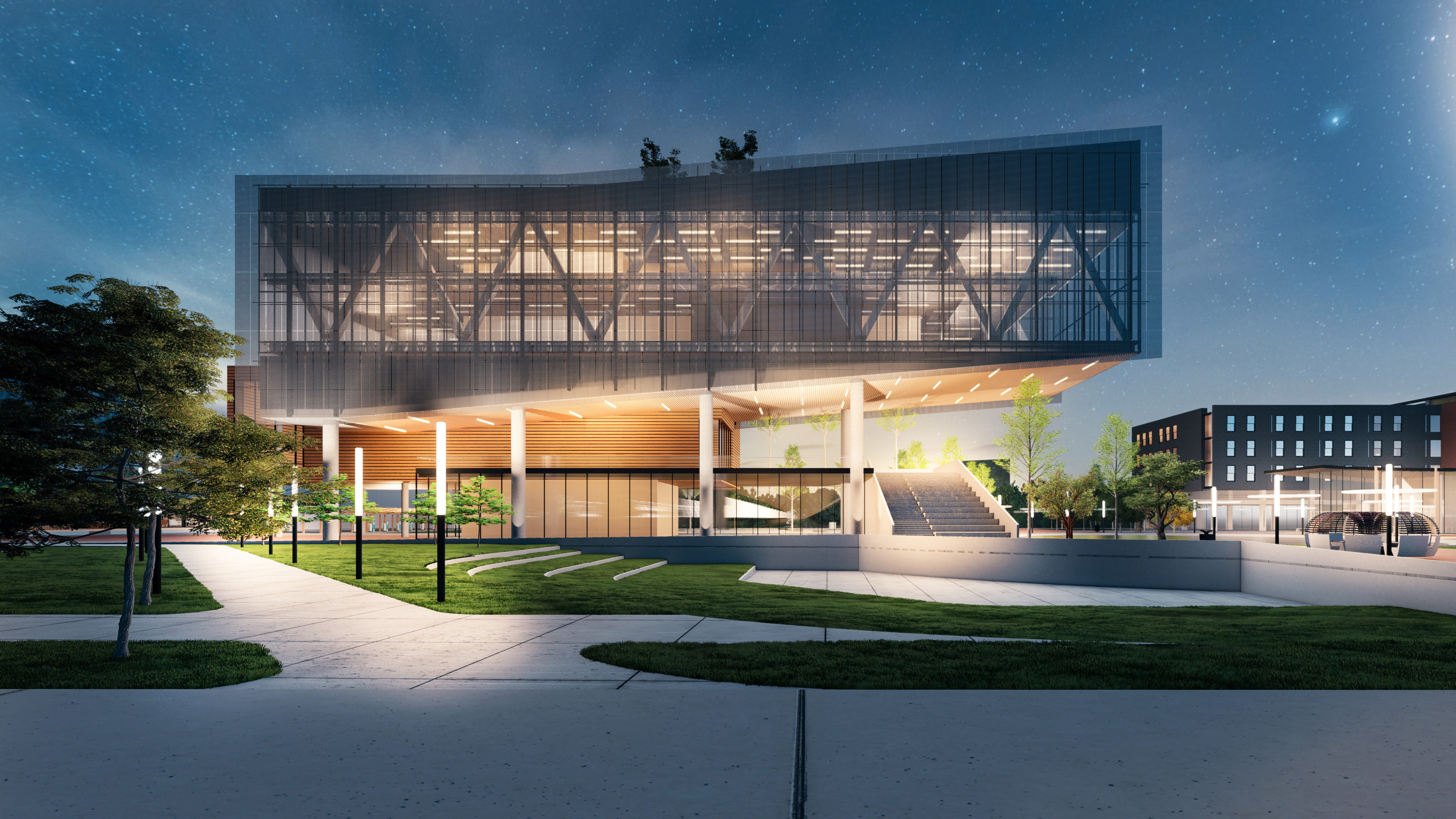 Image: Rendering of the Propel Center, an innovation and learning hub for students from historically black colleges and universities. Source: Apple
After launching a $100 million initiative last summer to promote racial equity, Apple shared an update on efforts being funded through the campaign.
On Wednesday, the company unveiled plans for $60 million earmarked under its Racial Equity and Justice Initiative (REJI) — projects that CEO Tim Cook said "send a clear signal" of the tech giant's "enduring commitment" to "building a more just, more equitable world."
According to a press release from Apple, investments include $35 million for two projects, Harlem Capital and Siebert Williams Shank's Clear Vision Impact Fund, which are designed to provide growth capital to minority-owned businesses.
Apple will also contribute $25 million to support the launch of the Propel Center, an innovation and learning hub for students from historically black colleges and universities.
The funding will help create a virtual platform, as well as an on-campus location at the Atlanta University Center, that will provide a range of courses and support programs. Experts from Apple will work with the center to develop curricula and provide ongoing mentorship, along with internship opportunities.
Later this year, Apple will open its Developer Academy in downtown Detroit that will provide free courses in coding, design and marketing to around 1,000 students annually.
The academy, which is a collaboration with Michigan State University, strives to "empower young Black entrepreneurs, creators and coders, helping them cultivate the skills necessary for jobs in the rapidly growing iOS app economy," according to Apple.
Apple said it also plans to fund 100 new scholarships to students from underrepresented communities, host an entrepreneur camp for Black business owners and continue to donate to non-profits.
For the newly-announced initiatives, Cook said Apple is working with "partners across a broad range of industries – from students to teachers, developers to entrepreneurs and community organizers to justice advocates," all of whom are focused on "empowering communities that have borne the brunt of racism and discrimination for far too long."
Wednesday's announcements are part of the $100 million commitment Apple made in June 2020 as companies began reflecting on how they could better combat racism following a wave of protests in response to the deaths of George Floyd and Breonna Taylor.
Led by Lisa Jackson, Apple's vice president of Environment, Policy and Social Initiatives, REJI aims to "expand opportunities for communities of color across the country and to help build the next generation of diverse leaders."
"For too long, communities of color have faced gross injustices and institutional barriers to their pursuit of the American Dream," Jackson said. "We are proud to lend our voices and resources to build new engines of opportunity that empower, inspire and create meaningful change."
Apple is among several large tech companies that have formed initiatives to address racial inequities. In recent months, Amazon committed to donating $10 million to social justice organizations, while Facebook pledged $10 million and Google promised $12 million, according to reports.
_____
Source: Equities News