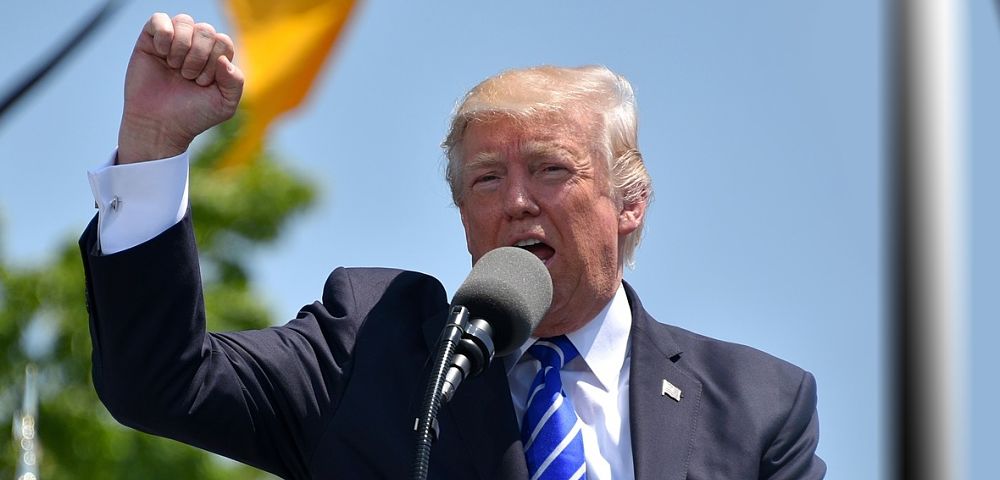 WASHINGTON (AP) — President Donald Trump is wrongly claiming that Google GOOGL shunned his State of the Union speech but promoted Barack Obama's addresses.
In a tweet Wednesday, Trump posts a video that shows Google promoting Obama's State of the Union address on its homepage from 2012 to 2016, while seemingly failing to do the same for Trump in 2017 and 2018.
"#StopTheBias," Trump tweets.
But it's not the case that Google never promoted Trump.
There are multiple archived versions of Google's homepage showing the tech company highlighting his State of the Union address in 2018.
A look at the claim:
VIDEO TWEETED BY TRUMP: "For years, Google promoted President Obama's State of the Union on its homepage. When President Trump took office, Google stopped."
THE FACTS: The video is incorrect as to Trump.
There's no dispute that Google promoted Obama's State of the Union speeches from 2012 to 2016, according to webpages captured by the Wayback Machine, an internet archive site.
In a statement, Google said it has not historically promoted "the first address to Congress by a new president, which is technically not a State of the Union address," so it didn't do so in either 2009, when Obama first took office, or 2017, Trump's first year as president.
For 2018, several web pages captured by Wayback Machine show the Google homepage advertising a livestream of Trump's speech with the words: "Live! Watch President Trump's State of the Union address on YouTube."
The archive site shows the webpages in Greenwich Mean Time, which is several hours ahead of the Eastern time zone in the U.S. That means the relevant images of the Google homepage promoting Trump's prime-time Washington speech on are dated one day later, on , Mark Graham, director of the Wayback Machine archive site, told The Associated Press.
Separately, Google, which is based in Mountain View, California, provided a link to a Trump-focused Reddit page that features an image of the Google homepage advertising his 2018 State of the Union address.
Trump's tweet follows his accusations on Tuesday that Google and other U.S. tech companies are rigging search results so that they highlight negative coverage about him. His statements, offered without valid evidence, echo a conservative talking point that California-based tech companies run by CEOs with liberal leanings don't give equal weight to opposing political viewpoints.
Online:
Wayback Machine's archived versions of Google's homepage promoting Trump's State of the Union address:
http://web.archive.org/web/20180131022709/http://www.google.com/
http://web.archive.org/web/20180131022757/http://www.google.com/
http://web.archive.org/web/20180131023147/http://www.google.com/
http://web.archive.org/web/20180131023314/http://www.google.com/
http://web.archive.org/web/20180131023314/http://www.google.com/
http://web.archive.org/web/20180131024506/http://www.google.com/
Find AP Fact Checks at http://apne.ws/2kbx8bd
Follow @APFactCheck on Twitter: https://twitter.com/APFactCheck
EDITOR'S NOTE _ A look at the veracity of claims by political figures