Translational control is a relatively recent area of study in the pathways of diseases. The term refers to controlling a key mechanism in the body's process of gene expression and protein synthesis called messenger RNA (mRNA) translation. The mRNA is transcribed from DNA and critically directs the creation of proteins. As John B. Hershey, PhD, Professor Emeritus at UC Davis, wrote in his widely cited "Principles of Translational Control: An Overview," published in Cold Spring Harbor Perspectives in Biology (Dec. 2012), "Numerous disease states result from aberrant regulation of protein synthesis, so understanding the molecular basis and mechanisms of translational control is critical… Research in the area of translational control will contribute to a better understanding of many disease states and to the development of novel therapeutic agents."
Anima Biotech, based in Tel Aviv, Israel, and Bernardsville, New Jersey, has developed a platform to enable visualization and control of the proteins that specifically regulate the process of mRNA translation. The company announced today a collaboration with Eli Lilly LLY around "several undisclosed" disease targets specified by Lilly using Anima's technology platform. Under the terms of the multi-year agreement, Anima will use its technology platform to discover candidates to be translation inhibitors of Lilly's targets, and Lilly will be responsible for clinical development and commercialization of any resulting products. Anima will receive $30 million in upfront payments and $14 million in research funding, up to $1.05 billion if all future development and commercial milestones are achieved and "low to mid single-digit tiered royalties" on sales of any resulting Lilly products.
Source: Anima Biotech
Prior to this deal with Lilly, Anima had previously raised $30 million in funding, including $10 million in research grants from the NIH, according to The Pharma Letter. While these types of research and development collaborations are commonplace, we think this particular deal is notable for how early Anima Biotech is in its development. The company has several programs across multiple disease areas, but no candidate yet at the preclinical stage. It's a relatively minor outlay for Lilly for potentially a large foothold in the area of translational control.

We are excited to collaborate with Lilly in the discovery of new drugs for some of the world's most challenging diseases. Small molecule drugs work by binding to disease-causing proteins to modify their chemical activity but most proteins lack accessible binding sites and as result, many diseases remain without effective treatments. Anima's Translation Control Therapeutics platform is a new strategy against these undruggable target proteins. Rather than attempt to drug them after they are already made, we discover drugs that work one step before, by inhibiting (decreasing) or increasing the actual production by ribosomes of those proteins. This different approach is based on our novel science and patented technology and we believe it can lead to many new drugs.
– Yochi Slonim, co-founder and CEO, Anima Biotech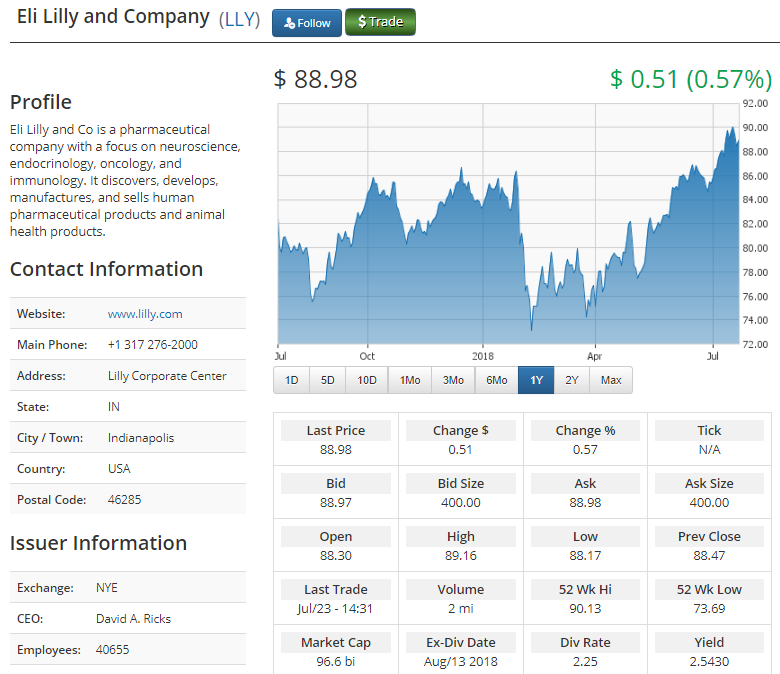 Please email us at [email protected] to see our Case Studies and Testimonials.
Please click here for information on our new trading platform.
Please click here to see our weekly newsletter.