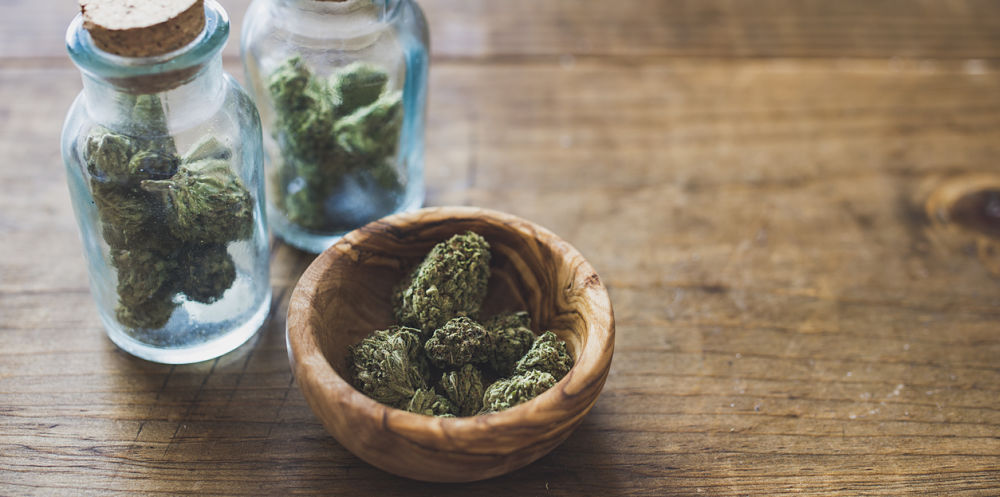 This is the first article in a series exploring the Global Cannabis Market Expansion: Growth Trends and Considerations for the Future
On June 19th, Canada passed the Cannabis Act, making cannabis legal across the county. Canada is only the second country in the world, behind Uruguay, and the first G7 nation, to approve and legalize a national cannabis industry. The news pushed markets forward, as those who have been following the cannabis market are surely anticipating a lucrative "Green Rush" and neophytes are surely considering investing in cannabis for the first time. The law will likely go into effect on October 17th of this year, although this has already been delayed from the previously presumed July start so don't rule out further delays.
As someone who has been actively engaged in cannabis industry, it is important to advise caution to anyone rushing to jump into cannabis investments. As with any kind of investment, especially in an emerging market, the entire landscape is complex and equally populated with opportunity and underlying risk. As an emerging industry and supporting capital markets infrastructure, it is riddled with especially volatile regulatory, legal and public components that must be considered when making financial decisions.
In this first take, we'll discuss the current state of affairs in the markets broadly and in our second piece more specifically in Canada, given their more robust capital markets, and provide some guidance for those considering dipping their toe into this exciting new investment world.
The Current and Future States of the Cannabis Market
Global spending on legal cannabis is anticipated to grow significantly over the next few years, expected to reach $32 billion by 2020 as compared to $9.5 billion in 2017, according to ArcView Market Research and BDS Analytics. Additionally, their research estimates that legal cannabis sales in North America could grow to more than $47 billion by 2027. Much of that growth will come from the United States, set upon a backdrop of continued positive momentum of legalization across the States and business interest in key markets.
As of July 5, 2018, the North America Marijuana Index, considering continuing uncertainty around US regulations, has gained nearly 100% over the past one year, as compared to low double digit gains in some US indices like the S&P 500 during the same time. This is certainly a positive sign given the momentum, but there are many considerations when investing in the cannabis market. The industry has seen steady growth year-after-year and the legalization of adult-use cannabis in Canada will surely motivate exponential growth, but just how much remains a hot topic of speculation. There are still many unpredictable factors swirling around the global markets and this volatility makes valuation a guessing game, although the alpha on the market as a whole should be considerable.
Type of Companies and Where They're Listed
There are two primary categories of companies within the industry, those that do not touch the plant, also called 'ancillary' businesses, or those that do touch the plant or are otherwise licensed to cultivate, process, manufacture, distribute or retail cannabis. As expected, there are differing risk factors for each and prospects within each segment, and we'll save that exploration for another entry.
The big question now is where to list as a company, or where to gain access as a retail investor. Due to the regulatory uncertainty in the US, many companies are heading across the border through RTOs and IPOs in Canadian markets. Illinois based GTI GTII:CNX and California based MedMen MMEN:CNX who both went public on the CSE, are two good examples of this strategy. Many Canadian based firms are currently listed on the TSX, while others looking to take advantage of US assets have focused on the CSE for their more lenient policies.
Both major US stock exchanges have been reluctant to open up their doors. Both NYSE and NASDAQ saw their first listings in 2018 with companies that are cannabis pure plays, The Cronos Group CRON on Nasdaq and Canopy Growth Corp. WEED:CA on the NYSE. While these two exchanges will slowly list cannabis companies, including NASDAQ listing maker of Epidiolex, GW Pharmaceuticals GWPH, many companies still thinly trade on the OTC Markets, increasing investor skepticism as well as the risk profile and perception of those investments.
In these times, due diligence is crucial. Given that many companies may not be fully reporting due to their OTC listing, it may be difficult to fully gather research, understand business models and generally source information about the companies or their growth prospects. On the flip side, many of these companies have built strong operational teams with many years of public company experience paired with deep cannabis industry expertise. Many listed when traditional markets were not available and may look to up list at some point in the near future or find a similar outlet in Canada. If you're looking at any investment opportunity, the key is to do your research, ask around, read as much as you can, and assume the risk that you are comfortable with based on your personal objectives and portfolio approach.
There's also the opportunity to catch some of the traditional "vice" companies like big alcohol and tobacco who have begun to enter the market through direct investments such as Constellation Brands' investment in Canopy Growth Corp. or through more creative deals like Heineken with its Lagunitas Brewing Co. line partnering with other licensed cannabis operators in California to launch a cannabis infused sparkling beverage.
Regulatory Uncertainty and Its Implications

As noted, several countries have decided to fully legalize cannabis at a federal level around the world, many still have a more limited approach and many others have not moved from decades old prohibition. In the United States, cannabis is still classified as a Schedule I drug under the Controlled Substances Act under federal law. The recent approval of Epidiolex by the US FDA is a good indicator of what's to come for pharmaceutical grade cannabis in the US, but by no means an open door to full descheduling as many hope for. As more states continue to legalize cannabis for medical and adult-use, Oklahoma becoming the most recent to legalize cannabis for medical use, the pressure will continue to mount for a more comprehensive approach at the federal level.
Earlier this year Attorney General Jeff Sessions rescinded the 2013 guidance issued by then Attorney General James Cole, better known as the 'Cole Memo', which gave states more oversight as to how cannabis law would be enforced with their borders, but did not acquiesce any control over federal enforcement action. This spooked many in the industry, although for a short time, as the markets then rebounded fairly quickly as many did not see much negative sentiment around any federal enforcement change.
There have been many other back and forth modulations on legislative and regulatory momentum, including President Trump changing his stance a few times, as well as many State Senators and Representatives introducing bills that would finally make a federal stance more conclusive on how States may enforce their laws, relying on a more federalist approach to address what many believe should be a states' rights matter. As such, it will be important to track these changes not just in the US, but abroad. With a nod to Canada, this uncertainty in the US and relative certainly in Canada has opened the proverbial flood gates to capital markets activity on the exchanges both for Canadian based firms as well as for US firms looking to list on Canadian exchanges.
In Conclusion
The global cannabis market, and the industry at-large, is embarking into unexplored waters and no one can predict with confidence what will come next. Currently, optimism is high and many believe legalization will continue to expand a multi-billion dollar market, and current valuations reflect those hopes. As new investment opportunities seemingly emerge every day, wary investors know that due diligence is the only reliable strategy, but even deep examinations have their limitations. In a market with so many unknown variables, seizing reliable information and exerting patience are the most bankable strategies.