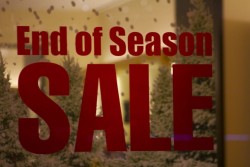 The internal market warning signs over the last two weeks suggested a much more defensive stance in our more active accounts. In my June 12th update, I talked of going 40% to cash…right near the highs. Right now we are considerably even more in cash. No, I am not sitting on my hands, but instead, studying and re-building our "watch lists", because an opportunity will soon be created.
I am a long-term believer in the "global buildout". This is the term I use for the hundreds of millions of people entering into the middle class worldwide over the next several decades. Even during the "lost decade" of the 2000-2010, the global GDP basically doubled. That does not mean I will not use the waves of the market to "buy the dips" and "sell the rips" as they occur over the years. I expect a low tide to show up that will give me much better entry points.
I do not think today creates a buying opportunity. To be clear, the long term looks the brightest to me. In one of the strategies that we use, we stay fully invested in the "Most Trustworthy Companies in America". I think that approach will continue to outperform the market over the long term as it has over years. In my more active strategy, using "Magnet Stocks", we are well over 60% cash. Sometimes a refresher is called for. I think it is here.
Greece will still be a great place to visit for hundreds of years to come. For now, it is taking a "bank holiday" and that will help create an opportunity. Remember to buy the real fear when it comes. This is just nervousness for now.
Note: I use my own Magnet® Stock Selection Process to assess companies. I am not an analyst, nor do I make buy or sell recommendations. I always suggest investors do their own research.
By Jordan Kimmel, Chief Investment Officer at Investview, Inc. (INVU).
DISCLOSURE: The views and opinions expressed in this article are those of the authors, and do not represent the views of equities.com. Readers should not consider statements made by the author as formal recommendations and should consult their financial advisor before making any investment decisions. To read our full disclosure, please go to: http://www.equities.com/disclaimer