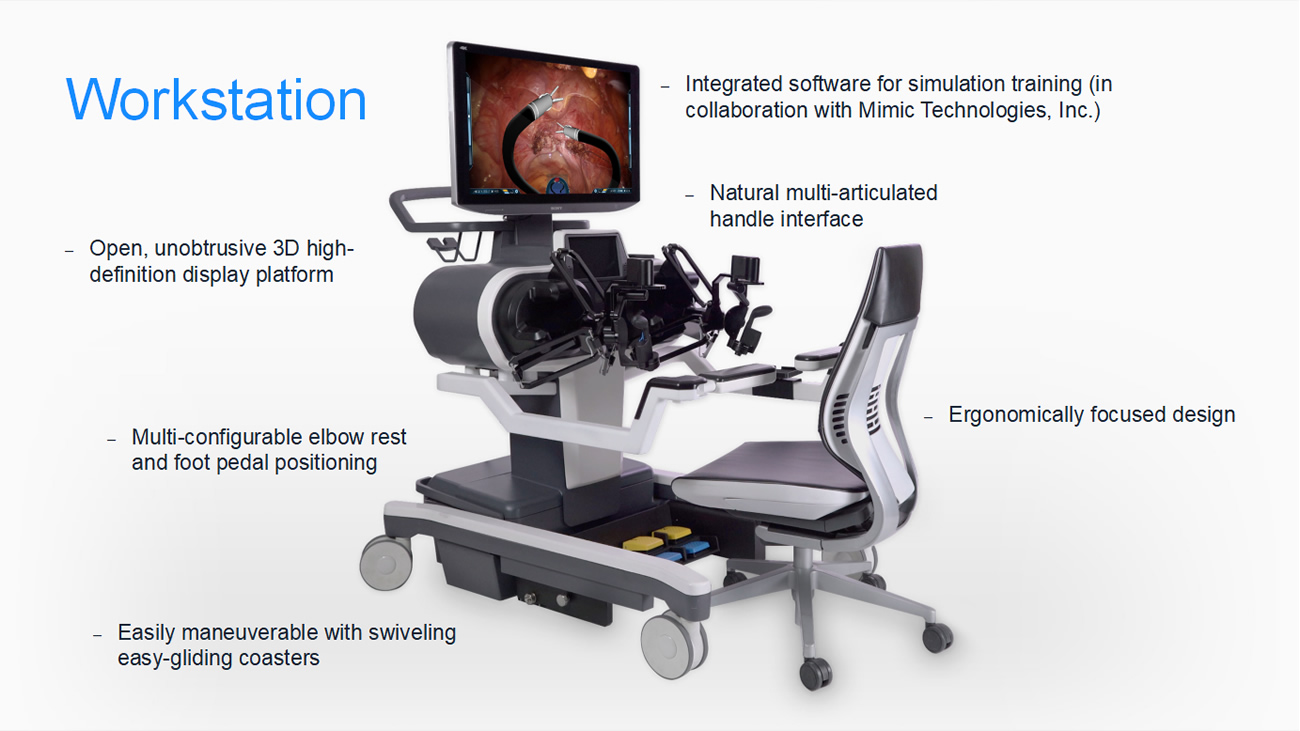 Recently, I spoke with Titan Medical's TMDI TMD:CA CEO David McNally on the company's timeline for their SPORT Surgical System and other important milestones occurring just this year.
Equities: Tell us a little about Titan Medical's recent design freeze and why it is such an important milestone.
David McNally: "Hardware design freeze is an essential milestone in the design process as it allows us to complete various design verification and validation activities such as preclinical studies conducted under Good Laboratory Practices ("GLP") and Summative Human Factors studies, in preparation for submitting an Investigational Device Exemption (IDE) application to the FDA for human confirmatory studies. The assembly of systems for the GLP studies is well underway, and we have begun procuring hardware for the production of systems for the IDE studies."
Equities: In layman's terms, why should investors care about the design freeze?
McNally: "The design freeze is a point where we announce that we have designed and built a system that provides us the confidence that all the parts fit together. Then, we proceed to evaluate the performance of that system where we can say, 'We believe that this is the design with which we're going to the market.' The design freeze is a line in the sand where we say to ourselves, 'If anything in the system is going to change mechanically there had better be a very good reason,' and frankly, we do not anticipate that."
Equities: For the rest of 2019, what do you expect for your business timeline?
McNally: "We look forward to commencing GLP animal studies next month, in June, for our planned 510(k) submission to the FDA.Following successful completion of those studies, we expect to submit our IDE application to the FDA in the third quarter, which when approved, would allow us to proceed with human surgeries during the fourth quarter. The confirmatory human data from these studies is the final data required for a complete 510(k) application. This schedule will allow us to file by year-end 2019 our 510(k) application with the FDA and our technical file for the CE mark in Europe."
Equities: The robotic surgery industry has received quite a bit of attention recently. What are your thoughts on this recent attention?
McNally: "We have been excited to watch Intuitive Surgical's progress with the successful launch of their own single port robotic surgical system, with an initial indication for use in urologic surgery, recently expanded to natural orifice surgery for trans-oral and trans-anal procedures.We view this as evidence that there await numerous applications and a multi-billion-dollar market opportunity for our single-port surgical system."
Equities: What about the strategic front?
McNally: "Valuations of companies producing robotic surgical systems continue to support expectations for multiple players in an enormous market.A most recent example is Johnson & Johnson's acquisition of Auris Health for $3.4 billion in cash, with additional contingent payments of up to $2.34 billion payable upon reaching certain milestones."
Equities: Switching gears slightly, the company raised $29 million in the first quarter, can you talk about that a little?
McNally: "Yes, this was the largest capital raise in the history of the company and was led by Bloom Burton & Co. in Canada for both institutional and retail investors, and by Northland Capital Markets in the US for institutional investors."
Equities: That's encouraging, and how will you use the proceeds?
McNally: "That capital will be used to fund our GLP studies for the FDA 510(k) application, which will commence in June and we expect to bring to completion early in the third quarter, and also for the preparation of our IDE application with the FDA. So, those funds will take us through the filing of the IDE application. In addition, we are already building systems for the IDE studies for confirmatory human data that will be gathered in the fourth quarter of this year, so those funds are enabling us to assemble hardware."
Equities: The company has also increased its intellectual property portfolio. Can you tell us what new ground you cover?
McNally: "Our intellectual property portfolio to date stands at 35 issued patents and 73 pending global applications.These are US and international patents and applications that cover a broad array of hardware and software concepts for our single-port surgical system. Fundamentally, they cover the unique architecture of our multi-articulating arms that provide the necessary rigidity to perform all the basic tasks of surgery. Recent patent filings related to our novel dual camera system include the technology that was revealed at the first of the year with our engineering confidence build. It includes a two-dimensional wide angle camera that's built into the camera insertion tube, and a three-dimensional, high-definition steerable endoscopic camera. Related to the surgeon workstation, last year we received our first patent issuance for overlaying augmented reality onto the display to help guide the surgeon during surgery."
Equities: Last question, what do you see as the long-term value of this space?
McNally: "We expect Titan Medical to soon to be a viable competitor in the multi-billion-dollar global market for abdominal robotic surgery, growing annually today in double digits. We clearly see an opportunity for multiple competitors to succeed. We believe that we are differentiated to be one of two primary competitors with single-port surgery solutions based on robotically-assisted technology. That differentiation positions us uniquely against existing and anticipated multi-port (multi-incision) robotic surgery competitors, and from a value proposition perspective, we view the launch of Intuitive Surgical's da Vinci SP as validation that there is a significant market opportunity for single-port surgery. If we take a step back and look at robotic surgery as a whole, we can cite billion-dollar valuations achieved by companies such as Mako Surgical, acquired by Stryker for $1.65 billion, and Mazor Robotics, acquired by Medtronic for $1.7 billion.