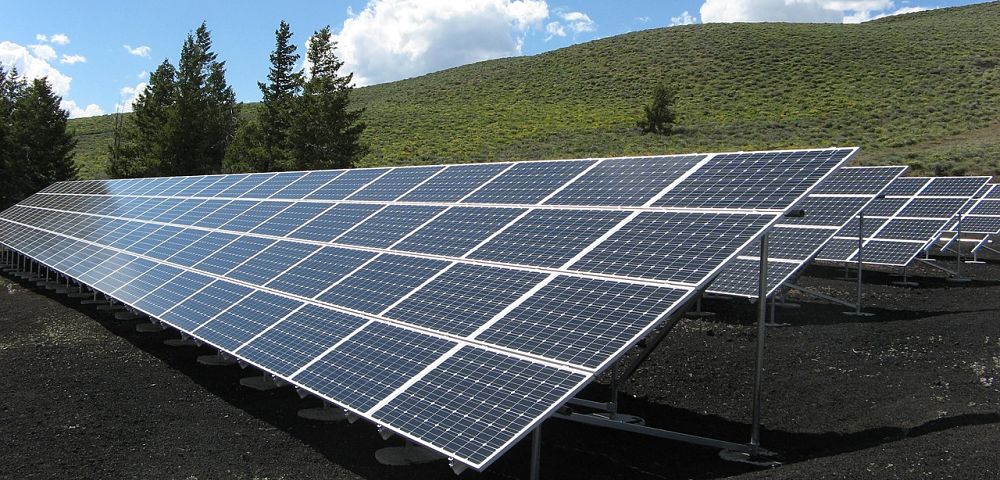 First Solar Inc. (FSLR), and many other solar stocks, are among the latest casualties of the Trump administration's effort to revive the practice of using tariffs as a component of diplomatic and trade relations, Nate Pile, editor of Nate's Notes.
And though the jury is still out on whether the approach will prove to be effective in the long run, many investors are concerned about the 30% decline we have seen in the stock over the past few weeks, but also the longer-term outlook for solar stocks in general.
There is no doubt that having foreign countries start to cut back on their government subsidies for things like solar power is going to create challenges for companies like First Solar over the short-term.
However, I want to remind investors that part of why we own First Solar is the fact that the company represents "best of breed" among all the players in the industry. In addition, its size (and the caliber of its management team) also suggest that it will have the best chance of not only weathering the storm, but also coming out of it in even better shape than many of its competitors.
Yes, though it undoubtedly requires a very long-term outlook, I believe the rise of solar energy as a significant source of power for the global economy is about as certain a bet as you will ever find.
Of course, before you take out a second on your house to buy a few more shares of First Solar after the 30%-plus haircut it has been given over the past five or six weeks, I think it is important to remember that one of our favorite mantras is "trends often go on for far longer than seems reasonable."
Consequently, even though I do think the stock is very attractive after falling from over $80 to the low $50s in such a short period of time, there is nothing that says it won't also fall into the low $40s (or even $30s?!) before all is said and done,
As such, if you decide to follow my lead and purchase more shares in response to the drop, you are encouraged to spread your purchases out over at least a couple of trades (rather than just one), ideally at least a few days or weeks apart.
Nate Pile is editor of Nate's Notes.
Subscribe to Nate's Notes here…
About MoneyShow.com: Founded in 1981, MoneyShow is a privately held financial media company headquartered in Sarasota, Florida. As a global network of investing and trading education, MoneyShow presents an extensive agenda of live and online events that attract over 75,000 investors, traders and financial advisors around the world.