According to the Migraine Research Foundation, 39 million people in the US, and 1 billion people worldwide, suffer from migraines. Although migraine is most common among adults between the ages of 25 and 55, 10% of children experience migraines, and 90% of migraine sufferers have a family history of migraine. Someone in the US goes to the emergency room complaining of head pain every 10 seconds, and about 1.2 million visits are for acute migraine attacks.
While most sufferers experience attacks once or twice a month, more than 4 million people have debilitating, chronic daily migraine, with at least 15 migraine days per month. Attacks are often accompanied by visual disturbances, nausea, vomiting, dizziness, extreme sensitivity to sound, light, touch and smell, and tingling or numbness in the extremities or face.
Amgen (NASDAQ: AMGN) announced full results from the Phase 3b LIBERTY trial of Aimovig (erenumab) in episodic migraine patients who had previously failed two to four preventive treatments due to lack of efficacy or intolerable side effects. The data, which will be presented at the 70th Annual Meeting of the American Academy of Neurology (AAN) in Los Angeles beginning this weekend — and selected by the AAN Science Committee as among the "Most Noteworthy Presentations" — show the potential of Aimovig as an effective preventive treatment option for these patients. According to the company, Aimovig is the only investigational fully human monoclonal antibody under regulatory review that was designed to selectively block the calcitonin gene-related peptide (CGRP) receptor, which plays a critical role in migraine activation. LIBERTY is the first study to investigate a treatment targeting the CGRP pathway specifically in this challenging patient population.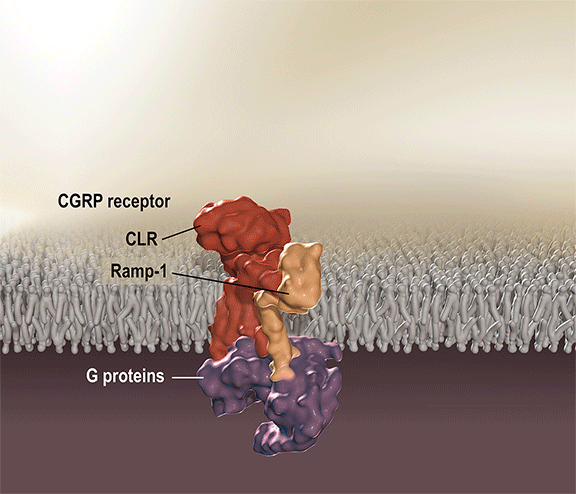 Source: Amgen
In the 246-patient LIBERTY trial, 30.3% of patients who received monthly subcutaneous injections of Aimovig 140 mg for 12 weeks achieved a reduction in their migraine days by at least 50%, vs 13.7% with placebo (p<0.002).
We are encouraged by these new findings, which add to the growing body of clinical evidence supporting potential use of Aimovig across a broad spectrum of patients with migraine, all of whom live with what is considered one of the most disabling diseases. These data support the overall efficacy and safety profile we have seen consistently during extensive clinical study of Aimovig, and speak to its potential to help fill treatment gaps in more difficult patient populations whose migraine has not been adequately managed with current therapies.
– Sean E. Harper, MD, Executive Vice President of Research and Development, Amgen.
Study patients taking Aimovig also had statistically significant and clinically meaningful improvements across all secondary endpoints including:
Reduction in monthly migraine days
Decrease in monthly acute migraine-specific drug use
At least 75% reduction in monthly migraine days
100% reduction in monthly migraine days
Improved physical functioning and ability to complete everyday activities as measured by the Migraine Physical Function Impact Diary (MPFID)
Over 97% of Aimovig patients completed the double-blind phase of the study, and there were no adverse events leading to discontinuation of treatment, while 0.8% of those on placebo experienced adverse events leading to discontinuation of treatment.
Aimovig has been studied in four placebo-controlled Phase 2 and Phase 3 clinical studies involving more than 3,000 patients and continues to be studied in an ongoing open-label extension for up to five years in duration. The FDA has set a PDUFA target action date of May 17, 2018, for Aimovig. Amgen and Novartis (NVS) will co-commercialize Aimovig in the US, with Amgen holding exclusive rights in Japan and Novartis covering the rest of world. Mark Terry writes in Biospace that GlobalData, a data and analytics company, projects CGRP antibodies such as Aimovig to create combined sales of $4 billion by 2026.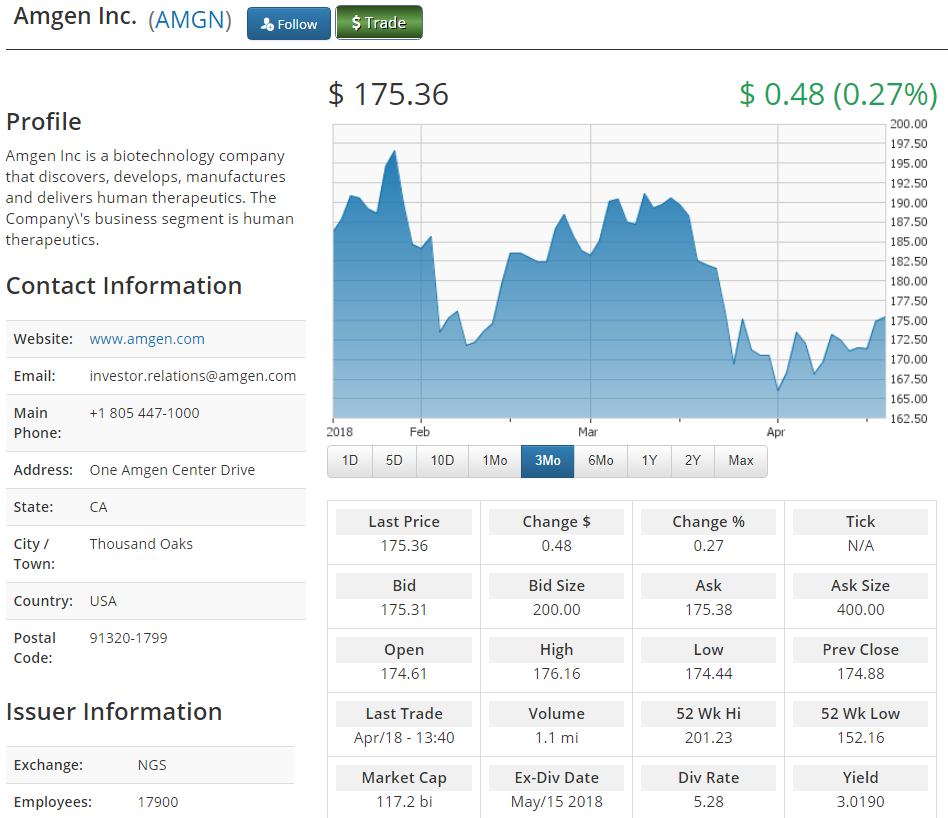 Please email us at [email protected] to see our Case Studies and Testimonials.
Please click here for information on our new trading platform.