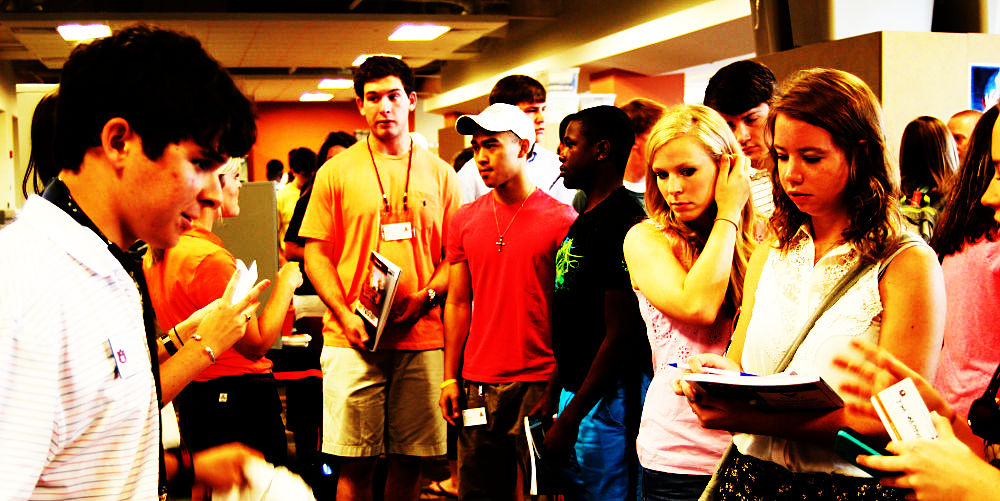 Image via Auburn Alumni Association/Flickr CC
American Campus Communities (ACC), the largest real estate investment trust (REIT) specializing in rental housing for U..S college students, has underperformed this year, giving up almost 12 percent of its value, observes Peter Staas, editor Capitalist Times.
The stock sold off hard after management lowered its full-year guidance for funds from operation by $0.07 per share. Hurricane-related charges and expenses related to American Campus Communities' $591 million purchase of seven high-end properties from Core Spaces accounted for some of this downward adjustment.
Management attributed this weakness to dislocations related to supply additions in three college markets: Texas Tech, University of Illinois, and Rochester Institute of Technology.
Excluding these three trouble spots, American Campus Communities' 57 other markets posted a 98 percent occupancy rate — up 50 basis points relative to the third quarter of 2016 — and experienced a 3.2 percent rent increase. In other words, these market-specific challenges don't appear to extend to the rest of the portfolio.
Despite American Campus Communities' recent hiccups, we continue to like the higher occupancy rates and lower-risk nature of student housing, as well as the REIT's focus on pedestrian-friendly and bike-friendly properties within 0.2 miles of major universities. These rental units tend to book up much faster than those in outlying areas and support higher price increases.
More important, American Campus Communities has proved itself a savvy portfolio manager over the years, divesting noncore assets that don't meet its standards for quality and walkability to shore up its balance sheet.
Recently, the management team has highlighted the strong demand for student housing among international investors, creating an opportunity to monetize assets at favorable valuations and reinvest the proceeds in markets with potential upside.
This multi-year process will aim to skew the portfolio toward schools with marquee sports programs in so-called power conferences and top research universities—colleges with strong enrollment trends and, therefore, housing demand.
With a 4.1 percent yield and an appealing business model, American Campus Communities rates a Buy up to $45 for patient investors.
Peter Staas is managing editor of Capitalist Times.
Subscribe to Capitalist Times here…
About MoneyShow.com: Founded in 1981, MoneyShow is a privately held financial media company headquartered in Sarasota, Florida. As a global network of investing and trading education, MoneyShow presents an extensive agenda of live and online events that attract over 75,000 investors, traders and financial advisors around the world.
DISCLOSURE: The views and opinions expressed in this article are those of the authors, and do not represent the views of equities.com. Readers should not consider statements made by the author as formal recommendations and should consult their financial advisor before making any investment decisions. To read our full disclosure, please go to: http://www.equities.com/disclaimer