,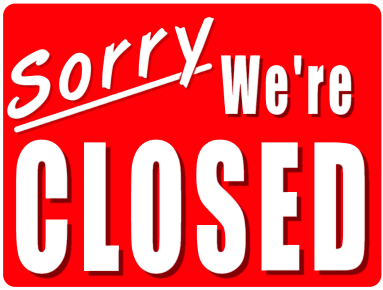 The Covid-19 crisis has taken a dramatic turn not just in this country but for the world. In an effort to slow down the pace of the pandemic one industry after the next has been forced to close its doors, shutting down the economy. The goal is to reduce the burden on our nation's hospitals and healthcare facilities as social activity grinds to a halt.
In the last week Americans have been pushed into a dystopian reality, leaving much of the nation trapped in their homes forced to change their daily lives. Work from home is the rallying cry but, of course, that doesn't help you if your restaurant employer shuts its doors or you work for an airline that is no longer flying and in danger of collapse.
Last week the Fed went all in with a full 100-basis-point cut and a commitment to fund the repo market, adding another $500 billion in overnight funding. Congress is set to vote on a series of emergency rescue packages that could top $2 trillion. All levels of government are talking to each other, and initially most politicians were casting aside partisan rhetoric. Late Sunday, however, one of the key Senate initiatives failed in a procedural vote delaying the process. The House seems to have a different package it wants to put forth. Hopefully, both sides of the aisle can stay focused and resolve competing proposals.
Proposals Being Negotiated
• $350 Billion for Small Business Payroll
• One Time Stipends of $1200 Per Individual
• $2400 Per Couple Based on Income Level
• Up to 39 Weeks of Unemployment Insurance for Eligible Workers
• $242 Billion for Emergency Health Needs
In addition, the administration has been negotiating with private companies to convert manufacturing capacity to needed medical supplies including masks and other protective clothing as well as ventilators. The president can invoke the Defense Production Act which can force companies to make needed machinery and produce healthcare equipment in response to the growing threat. As of this post, he hasn't gone that route but has said he is prepared to do so. In the meantime, he has encouraged GM, Tesla and others to switch their production lines. Obviously, no easy task mandated or not.
California, Illinois and New York are the first three states to lock down, shutting in 70 million Americans who have now been asked to remain at home. New York's Governor Cuomo was the most visible this weekend, laying out the state's plan to deal with the crisis in several interviews and his daily news conferences. His biggest complaint was being forced to compete with other states for supplies which is dramatically escalating the costs of healthcare items including masks, once below $1, now priced as high as $7 apiece. Businesses that practice price gouging will likely be sorry they did once the crisis is in the rear-view mirror. I suspect it won't just be the reputational loss but legal action as well.
Stocks in reaction to all the above are trying to price in future earnings — a number that at this point is little more than a guess. Without a roadmap, investors must price in a worst case scenario.
Estimates still way too high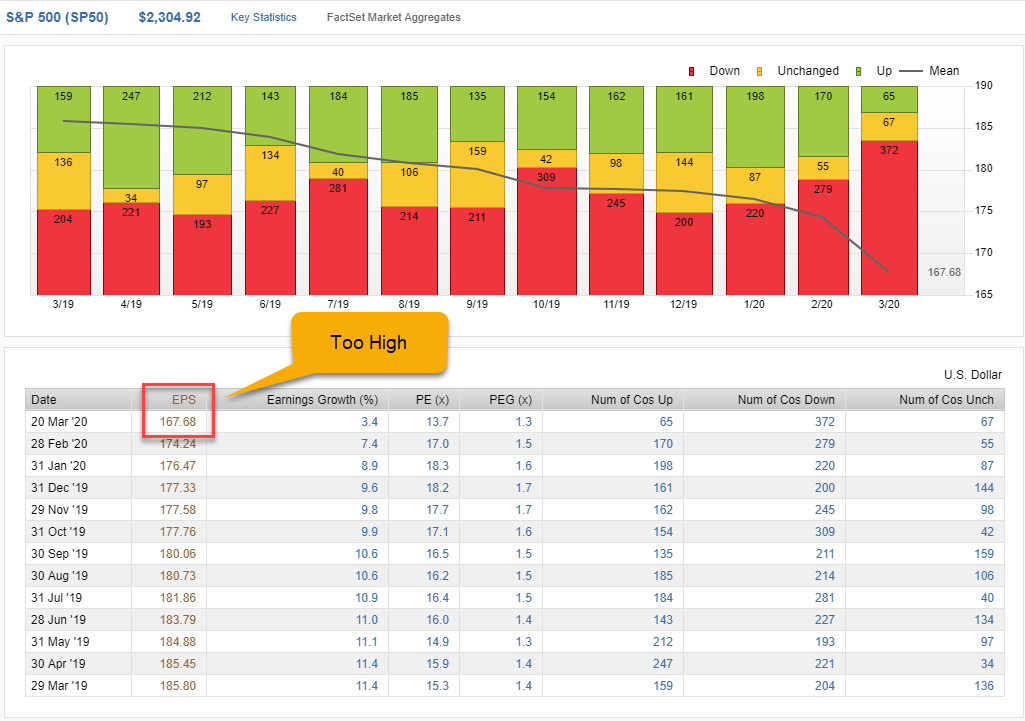 Goldman's David Kostin put out some sobering numbers this week, cutting for the third time his estimate for S&P 500 earnings in 2020, using a draconian $110. It's important to note his previous estimate of $150 was made before much of the nation effectively shut its doors. $110 is as good a place to start as any for worst case numbers, especially since consensus is currently at an unrealistic $167. At $110, Friday's close for the S&P 500 puts it at just over 20x 2020 earnings. If many of the experts begin to believe the virus is under control in a few months or, even better, in the rear-view mirror, investors will start to look toward normalization and 2021.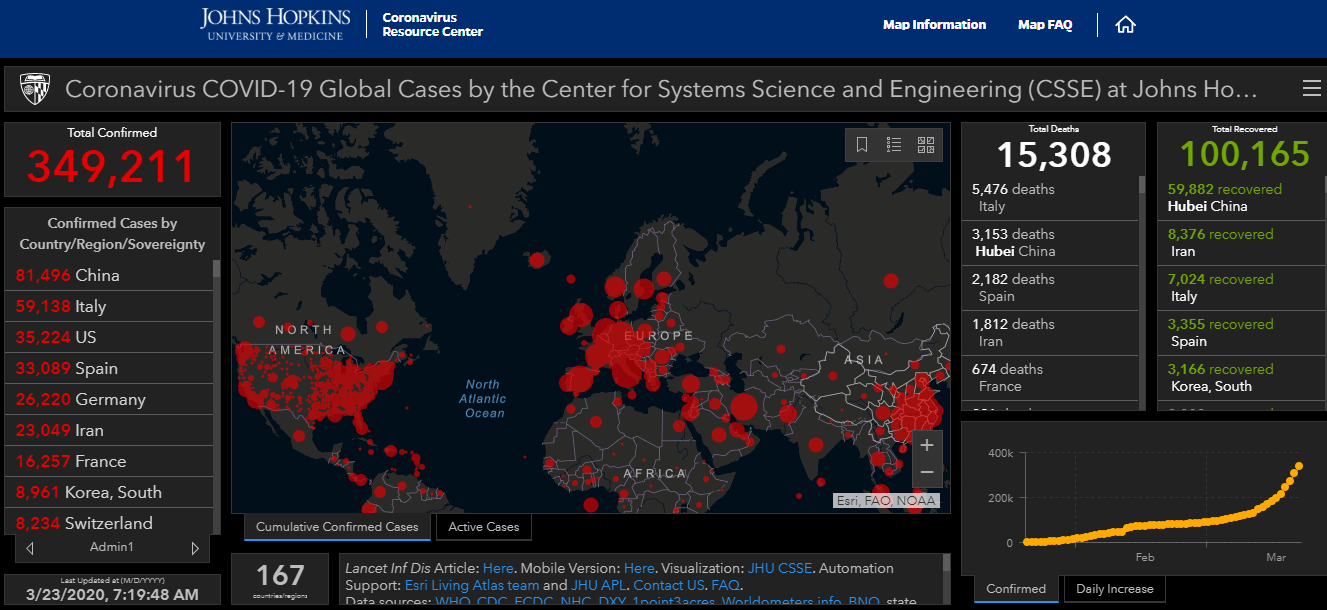 Investors looking for a road map aren't going to find it in any stock chart, balance sheet or income statement. The John Hopkins chart —coronavirus.jhu.edu/map.html — tracking the worldwide spread of the Coronavirus country by country that we highlighted last week is one of the best data sets available to follow the spread of the disease. I pointed out last week the slope of the curve in China, the origination point of COVID-19, has flatlined with many days last week showing zero increase of those infected. Before markets can even begin to stabilize here, we need to see the curve roll over, hence the rallying cry flatten the curve.
While the current crisis has no historical precedent, our nation has faced other moments in history that challenged America's resolve. In each of those moments American's proved equal to the task. I can't imagine anything different this time.

_____
David Nelson is Chief Strategist for Belpointe Asset Management.
_____
Equities Contributor: David Nelson, CFA CMT
Source: Equities News