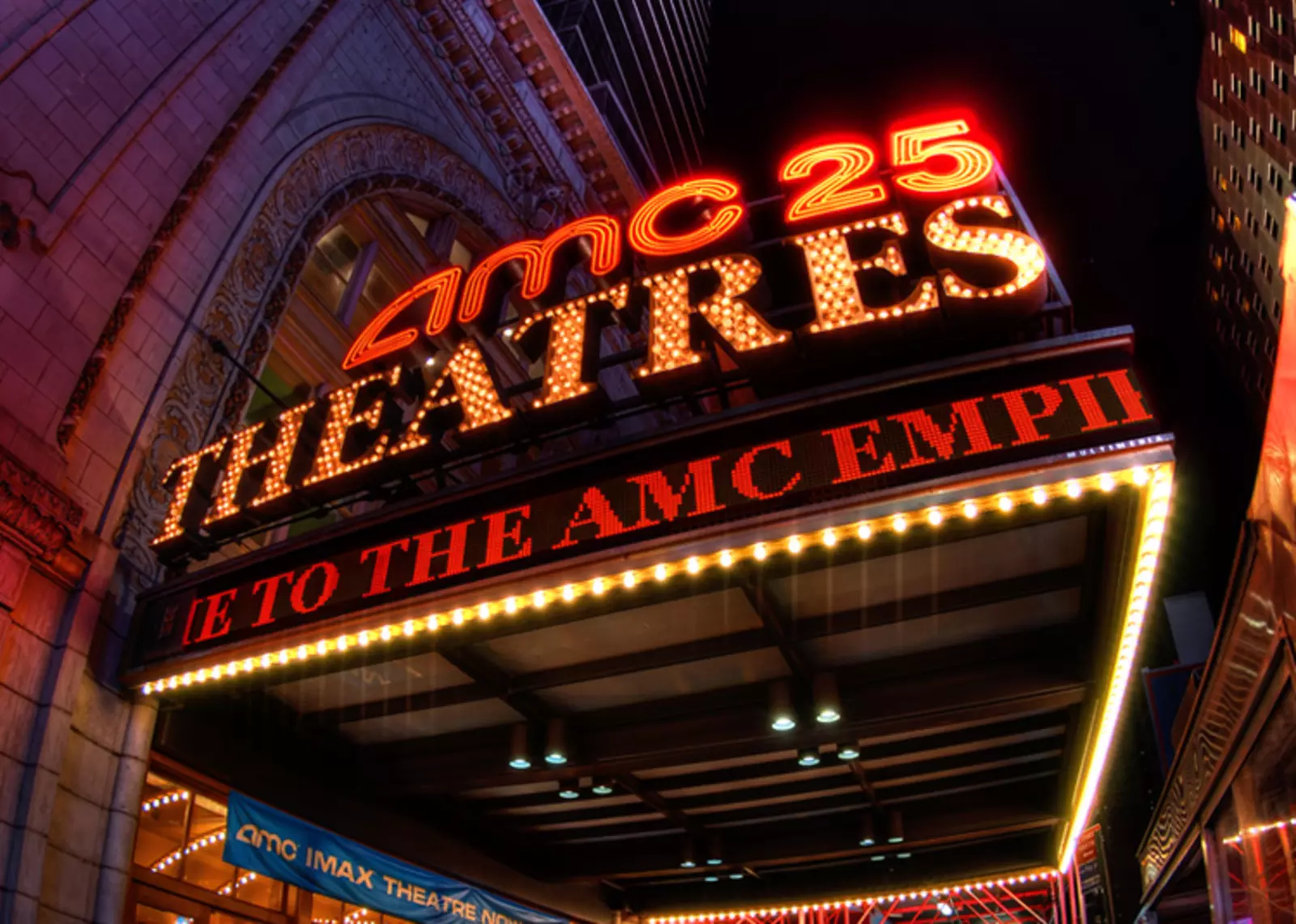 Image source: AMC Entertainment Holdings Inc
AMC Entertainment Holdings Inc (NYSE: AMC ), the world's largest movie theater chain, announced it will open 98% of its US locations starting Friday and 99% of its theaters by March 26, a promising sign after the company was almost forced to declare bankruptcy earlier this year.
The chain's announcement on Thursday came exactly one year after all of its US theaters were shut due to rising coronavirus cases.
Adam Aron, AMC's president and chief executive officer, said it gave him "immense joy" to announce the re-openings and said the chain will be "operating with the highest devotion to the health and safety of our guests and associates."
Theaters are reopening with limited capacity, which vary based on each state's regulations. Safety measures include social distancing requirements, automatic seat blocking in each auditorium, mask mandates and upgraded air filtration systems, the chain said.
An AMC spokesman told The Associated Press the company is welcoming back employees who were working for it prior to the shutdown, as well as bringing in new workers.
Even after it started reopening locations last summer, AMC, like other chains, were faced with capacity restrictions and moviegoers who were hesitant to return to theaters.
Additionally, several major studios, including Sony, Fox and Paramount also delayed many film releases to the latter half of the year.
Over the past year, AMC, which has 1,000 locations worldwide and more than 630 theaters in the US, has seen a 92.3% drop in attendance.
Following a $4.6 billion loss in 2020, the Kansas-based company came close to filing for bankruptcy.
In January 2021, however, AMC announced it raised $917 million in new equity and debt capital to help it stay afloat this year.
AMC's latest announcement comes as millions of Americans get vaccinated and states are starting to lift COVID-19 restrictions.
Earlier this month, Aron told The New York Times that 2020 has brought "the most challenging market conditions in the 100-year history of the company." He also described the COVID-19 vaccines as the "real salvation" for AMC and believes they will be the key to getting theaters crowded again.
_____
Source: Equities News