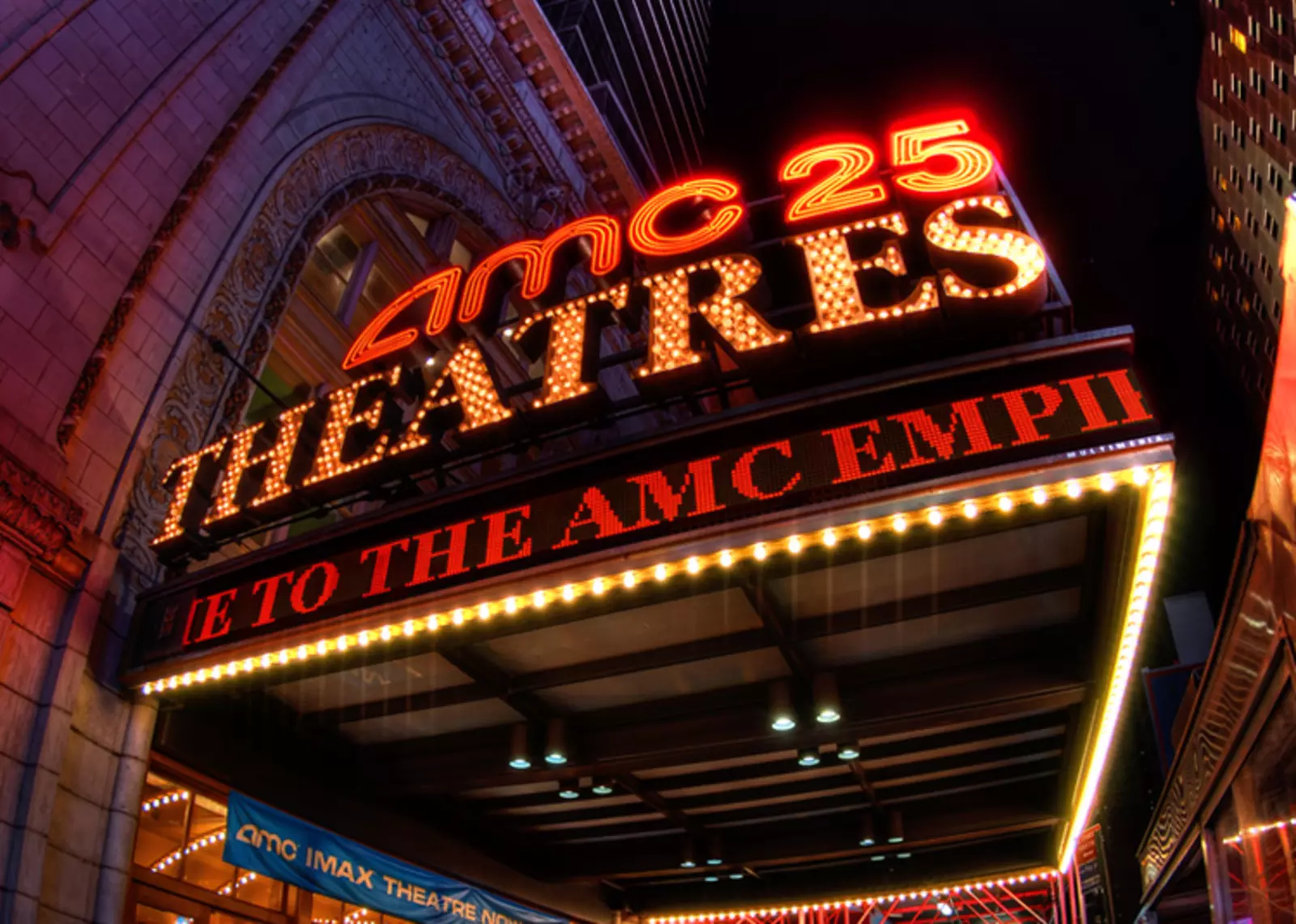 Image source: AMC Theatres
While entertainment venues continue to struggle due to the ongoing effects of the COVID-19 crisis, AMC Entertainment Holdings Inc has found a way to keep its theater chain afloat for a little while longer.
On Monday, the world's largest theater chain announced that it raised $917 million in new equity and debt capital, funding that will allow the chain to keep functioning throughout most of 2021 and hopefully give theaters time to fully reopen.
In a statement, the company said the addition of new funds should help AMC "make it through this dark coronavirus-impacted winter."
AMC had previously warned it would be out of cash by early 2021, but on Monday Adam Aron, the company's president and chief executive officer, said "any talk of an imminent bankruptcy" is now "completely off the table."
"Looking ahead, for AMC to succeed over the medium term, we are going to need for much of the general public in the U.S. and abroad to be vaccinated," Aron added. "To that end we are grateful to the world's medical communities for their heroic efforts to thwart the COVID virus. Similarly, we welcome the commitment by the new Biden administration and of other governments domestically and internationally to a broad-based vaccination program."
Of the $917 million, AMC has raised $506 million of equity, from the issuance of 164.7 million new common shares, along with the previously announced securing of $100 million of additional first-lien debt and the concurrent issuance of 22 million new common shares to convert $100 million of second-lien debt into equity.
In addition, AMC has executed commitment letters for $411 million of incremental debt capital in place through mid-2023.
After theaters across the country were shut due to rising coronavirus cases, moviegoers were hesitant to return when cinemas reopened, but companies are hopeful that new films, declining COVID-19 cases and a rise in vaccinations will help them bounce back.
AMC, which has 1,000 locations around the world, has seen a 92.3% drop in theater attendance since 2019.
Its announcement comes days after several studios, including Sony, Fox and Paramount, announced the delay of many film releases to the latter half of the year. The few major films that remain scheduled for release in February and March will also debut simultaneously on streaming services.
_____
Source: Equities News