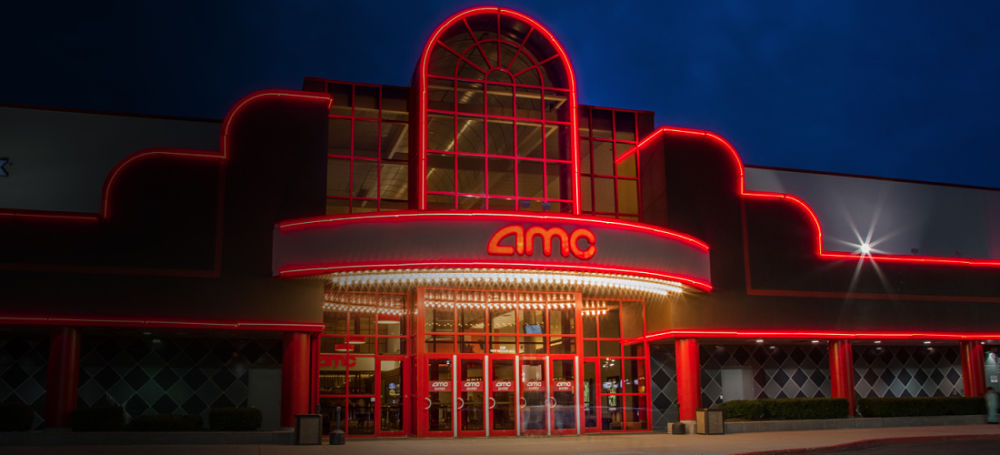 AMC Entertainment Holdings (AMC) is the world's largest theater company, with over 1,000 movie theaters and 11,000 screens, including 179 IMAX locations, in 15 countries in North America and Europe, notes George Putnam, editor of The Turnaround Letter.
The company was started in 1920 when three brothers purchased the Regent Theater in Kansas City, Missouri. AMC has launched a number of industry innovations including the first multiplex theater, the first online ticket service and the first all-reclining seat theater.
In the past two years, AMC made several major acquisitions, including Carmike Cinemas and Odeon/UCI Cinemas. In 2012, the company was acquired by China-based Dalian Wanda Group, followed by an initial public offering in 2013. Dalian Wanda currently holds a 58% equity interest and 81% of the voting power.
The company's shares are down 57% this year and trade 20% below the IPO price of 18. Investors are concerned about rising competition from streaming services like Netflix (NFLX) and Amazon (AMZN) Prime, as well as planned premium video-on-demand, which potentially would allow viewers to watch new movies in their homes soon after they are released in theaters.
After this past summer's attendance fell to one of the lowest levels in decades, investors are questioning whether the downturn is cyclical, or more reflective of secular trends. Creating further concern is whether AMC can successfully integrate its recent acquisitions which have led to a high debt level and tight cash flow. There is also some uncertainty about the intentions of Dalian Wanda.
AMC's outlook is much healthier than the market is giving it credit for. Despite the lackluster summer, the company's revenues, adjusted for the acquisitions, will likely be flat from a year ago. We think much of the recent box office weakness is due to the dull movie slate earlier in the year.
Viewers still respond enthusiastically to great movies. For example, this past fall Stephen King's It became the #1 horror movie of all time, and Beauty and the Beast grossed $1.3 billion.
Premium video-on-demand talks appear to have stalled, but at $30-50 per movie it could end up being a positive for AMC if implemented.
AMC's theater upgrade program, which includes installing luxury recliners and offering surprisingly good food, alcoholic beverages, and other amenities, is showing very promising results. The company is developing other initiatives, including better pricing and selling movie merchandise.
Management is focusing its cash flow on repaying down much of its elevated debt by 2019 as well as on high-return upgrade projects and repurchasing $100 million of its shares. To raise additional cash, AMC has an asset sale program underway and may do a partial IPO of its European business next year.
With no significant debt maturities until 2022, the company has a considerable runway. At a low 7.2x estimated 2017 EBITDA and a generous 5.6% dividend, AMC's shares could provide strong returns to investors. We recommend the purchase of shares of AMC Entertainment up to $25.
George Putnam is editor of The Turnaround Letter.
Subscribe to George Putnam's The Turnaround Letter here…
About MoneyShow.com: Founded in 1981, MoneyShow is a privately held financial media company headquartered in Sarasota, Florida. As a global network of investing and trading education, MoneyShow presents an extensive agenda of live and online events that attract over 75,000 investors, traders and financial advisors around the world.