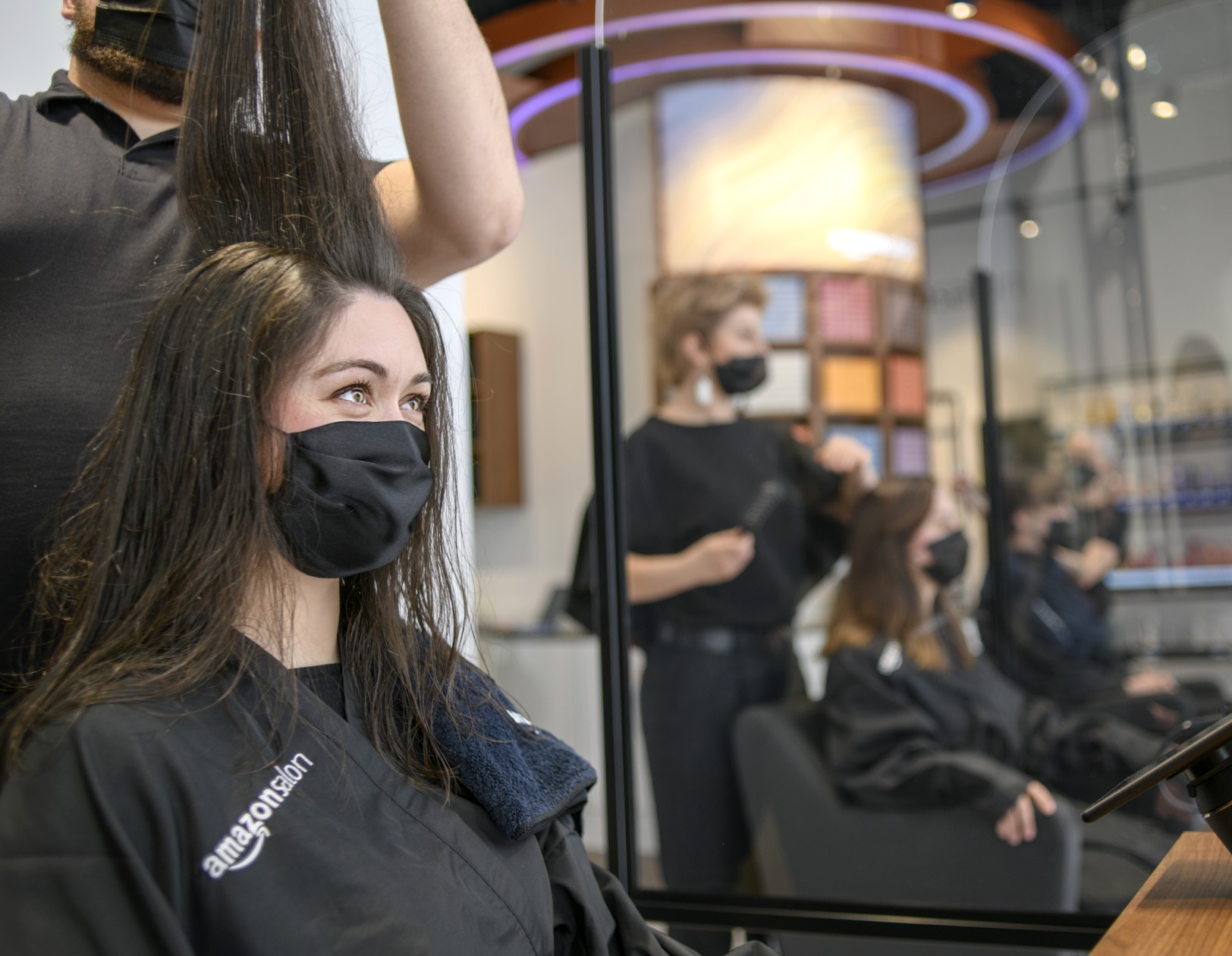 Image source: Amazon.com
Amazon.com Inc (Nasdaq: AMZN) has announced plans to open its first-ever hair salon in London, marking the e-commerce giant's latest venture into operating physical stores.
The Amazon Salon, unveiled Tuesday in a blog post, will be located in a 1,500-square-foot, two-story space in Spitalfields, a trendy shopping and dining district in East London and a short walk from the company's UK headquarters.
Besides offering hair care and styling services, the salon will serve as a place for Amazon to showcase new products and test new experiences ranging "from augmented reality (AR) hair consultations to point-and-learn technology," the company said.
There will also be Fire tablets at each stylist's station, and clients will be able to purchase products in the salon from Amazon's UK store by scanning a QR code on the shelf.
Beauty services will be overseen by Elena Lavagni of Neville Hair & Beauty, a 20-year veteran of the London beauty scene who has provided styling services for the Cannes Film Festival and Paris Fashion Week.
"I am delighted to be part of this project – the salon combines classic hairdressing services with technology to deliver a completely unique experience for clients," Lavagni said. "Our creative team of stylists, whose flair for hair is as intrinsic as their love for technology, will put the client at the heart of everything they do.
At first, the salon will only be open to Amazon employees, but the general public will be able to book appointments in "the coming weeks," the company said.
Its opening follows the recent launch of Amazon Professional Beauty, an online store aimed at professional stylists in the UK.
"We have designed this salon for customers to come and experience some of the best technology, hair care products and stylists in the industry," said John Boumphrey, Amazon's UK country manager.
"We want this unique venue to bring us one step closer to customers, and it will be a place where we can collaborate with the industry and test new technologies," he said.
For now, Amazon says there are no other salon locations planned.
Since starting out as an online bookseller in 1994, the Seattle tech giant has expanded into several industries, including cloud computing, grocery shopping, gaming and music and video streaming, CNBC noted.
Amazon has already entered the convenience store market, grocery business and other brick-and-mortar retail shops, where it is trying out new technologies such as cashier-less checkout, smart grocery carts and biometric systems.
In London, Amazon has already launched three Amazon Fresh grocery stores – the e-retailer's new grocery store concept. The first location opened last month in West London, according to CNBC.
_____
Source: Equities News