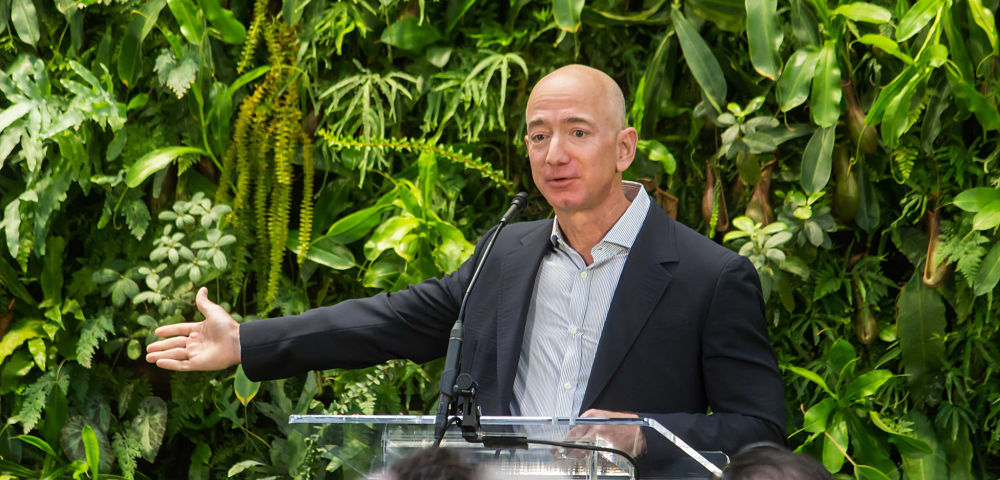 Image via Seattle City Council/Flickr CC
Just days after raising its minimum wage nationwide, online retailer Amazon AMZN acknowledged Thursday the raise comes with a price.
Tuesday, the company announced the raise to $15 for all 350,000 permanent and temporary U.S. Amazon workers would take effect .
To allow for the pay increase, though, Amazon will cut out bonuses and stock awards.
An Amazon spokesperson said Thursday the hourly increase to $15 will more than make up for the loss of bonuses.
"The significant increase in hourly cash wages more than compensates for the phase out of incentive pay and [stocks]," the spokesperson said. "In addition, because it's no longer incentive-based, the compensation will be more immediate and predictable."
Bloomberg reported that warehouse workers previously eligible for hundreds of dollars in monthly bonuses were told by the company such bonuses will no longer be given out.
Amazon CEO Jeff Bezos lauded wage hike Tuesday and Sr. Vice President Jay Carney said the company will now back efforts to raise the federal minimum wage, which has been at $7.25 since 2009.
"We listened to our critics, thought hard about what we wanted to do, and decided we want to lead," Bezos said of the raise Tuesday. "We're excited about this change and encourage our competitors and other large employers to join us."