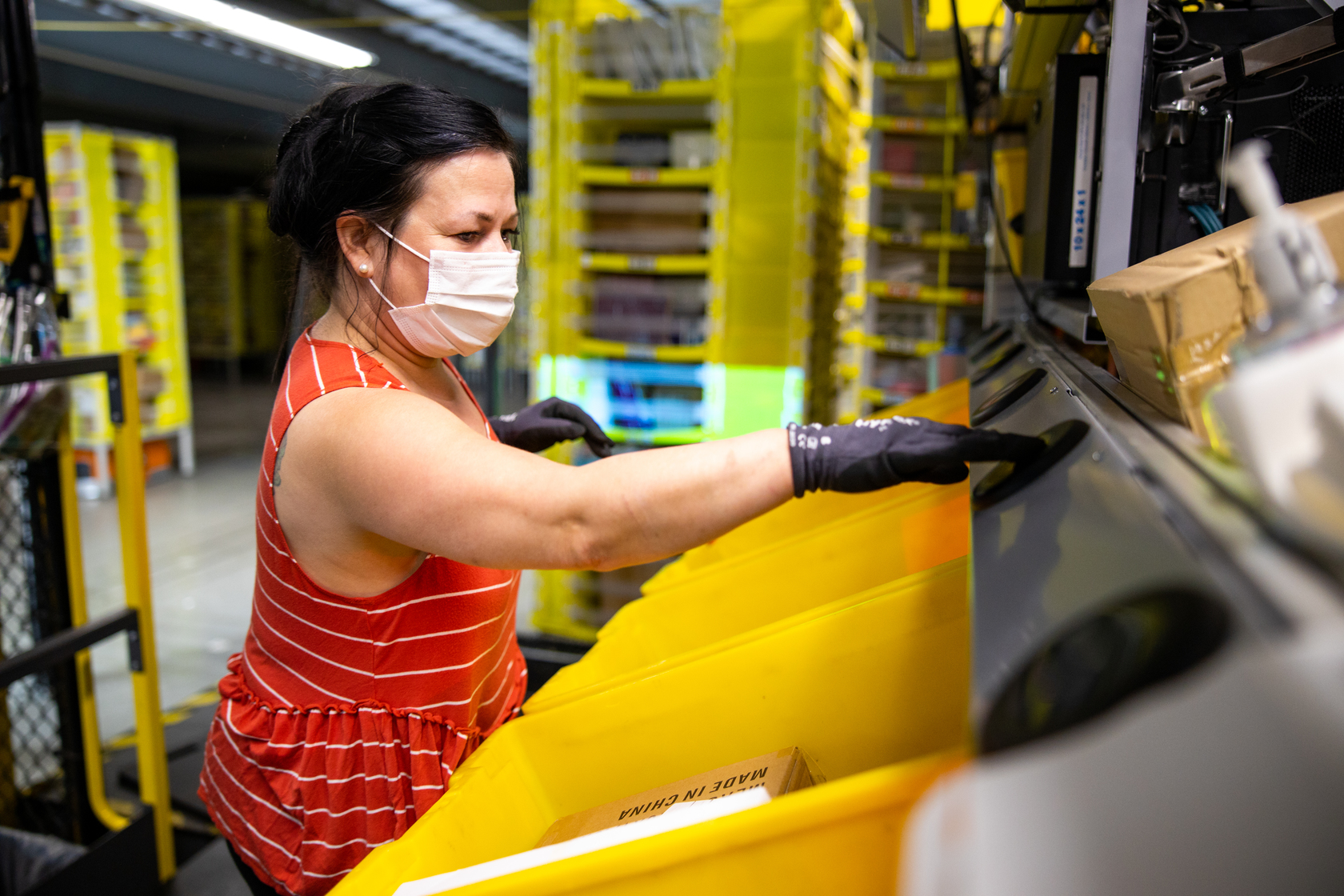 Image source: Amazon
Amazon.com Inc (Nasdaq: AMZN ) received emergency clearance on Thursday from the US Food and Drug Administration (FDA) for an at-home COVID-19 test kit.
In its emergency use authorization (EUA), the FDA said the tech giant plans to use the nasal swab and PCR-based test, which is developed by Amazon subsidiary STS Lab Holdco, for its ongoing coronavirus screenings of employees.
The test, called the "Amazon COVID-19 Collection Kit, enables users to test themselves with or without the supervision of a healthcare professional and then bring or mail samples to a centralized lab for processing, according to the FDA.
The newly-issued EUA will permit Amazon workers to opt for either getting screened onsite or receiving a kit to conduct an at-home test, the FDA said.
According to the FDA, Amazon's screening program will also start to automatically schedule employees for a voluntary test every two weeks. Previously, workers could only sign up via an internal system.
Representatives from the company have not commented on whether Amazon will make the test available to the general public or offer it for sale on Amazon.com.
CNBC noted that the assigned appointments fall in line with Amazon's previously stated goal of testing the majority of its front-line workforce every 14 days and that the EUA comes as the company continues to expand its in-house testing program for delivery and warehouse employees.
Part of that effort has included launching two standalone diagnostic labs to handle COVID-19 testing capacity. In February, Amazon said it had processed more than 1 million tests from employees at 700 testing sites.
Amazon announced earlier last week that it was setting up on-site COVID-19 vaccinations for its employees in Missouri, Nevada and Kansas, and that it will expand the program nationwide as more vaccines become available.
Last October, Amazon released data showing that nearly 20,000 of its Amazon and Whole Foods Market employees contracted coronavirus between March 1, 2020, and September 19, 2020. The disclosure came after labor groups, politicians and Amazon workers repeatedly called on the company to reveal how many workers were infected by the virus.
_____
Source: Equities News