Hereditary ATTR (hATTR) amyloidosis is a rare condition that affects an estimated 50,000 people worldwide. Symptoms can affect multiple parts of the body, including the nervous, cardiac and gastrointestinal systems. hATTR amyloidosis is caused by a gene mutation that affects the function of a protein in the blood called transthyretin (TTR), which is made primarily in the liver. Currently, there are no approved treatments for hATTR amyloidosis in the US, though some patients may benefit from a liver transplant, which could substantially reduce the amount of TTR protein made in the body.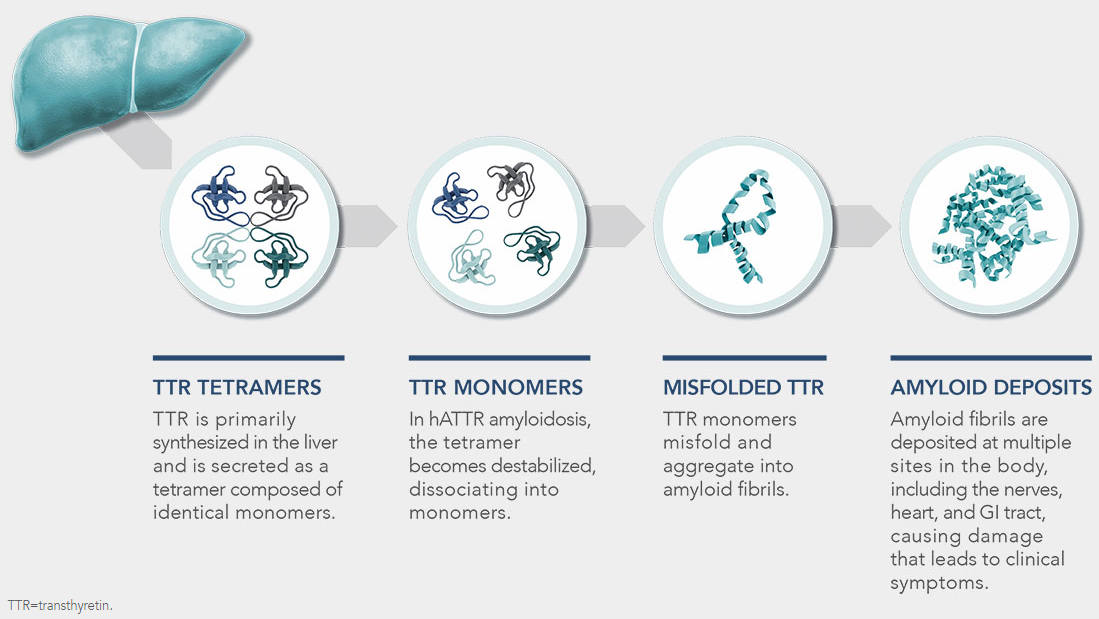 Source: Alnylam Pharmaceuticals
Alnylam Pharmaceuticals (Nasdaq: ALNY) announced new results today from its APOLLO Phase 3 study of patisiran, an investigational RNA interference (RNAi) therapeutic for the treatment of hATTR amyloidosis, at the American Academy of Neurology 2018 Annual Meeting in Los Angeles. The new post-hoc, exploratory recurrent event analysis revealed an approximately 50% decrease in the composite rate of all-cause hospitalization and mortality over 18 months in patisiran-treated patients vs those on placebo. A similar finding was observed with the composite rate of cardiac hospitalization and all-cause mortality, showing an approximately 45% decrease with patisiran, relative to placebo. Further, patisiran demonstrated halting or improvement in neuropathy progression and impairment. The 2006 Nobel Prize for Physiology or Medicine recognized the importance of RNAi as a major scientific discovery.
Source: Alnylam Pharmaceuticals

APOLLO is the largest clinical study of patients with hATTR amyloidosis conducted to date, and we continue to gather and analyze new data to describe the efficacy and safety of patisiran… We believe these results, along with previously presented APOLLO data that show halting or reversal of neuropathy progression in a majority of patients treated with patisiran, strengthen the body of evidence demonstrating that patisiran, if approved, has the potential to be a transformative treatment for patients with all forms of hereditary ATTR amyloidosis.
– Eric Green, Vice President and General Manager, TTR Program, Alnylam.
Detailed results regarding patisiran's effect on quality of life will also be presented in a separate oral presentation on April 25, 2018. Specifically, patisiran treatment was associated with improvement across all domains of the Norfolk Quality of Life-Diabetic Neuropathy questionnaire at 9 and 18 months, relative to placebo, regardless of baseline neuropathy severity. Significant improvements in disability, gait speed, autonomic neuropathy symptoms and overall quality of life, as reported by the patient, were also noted at 18 months upon treatment with patisiran compared to placebo, with improvements in disability, gait speed and overall quality of life observed as early as nine months.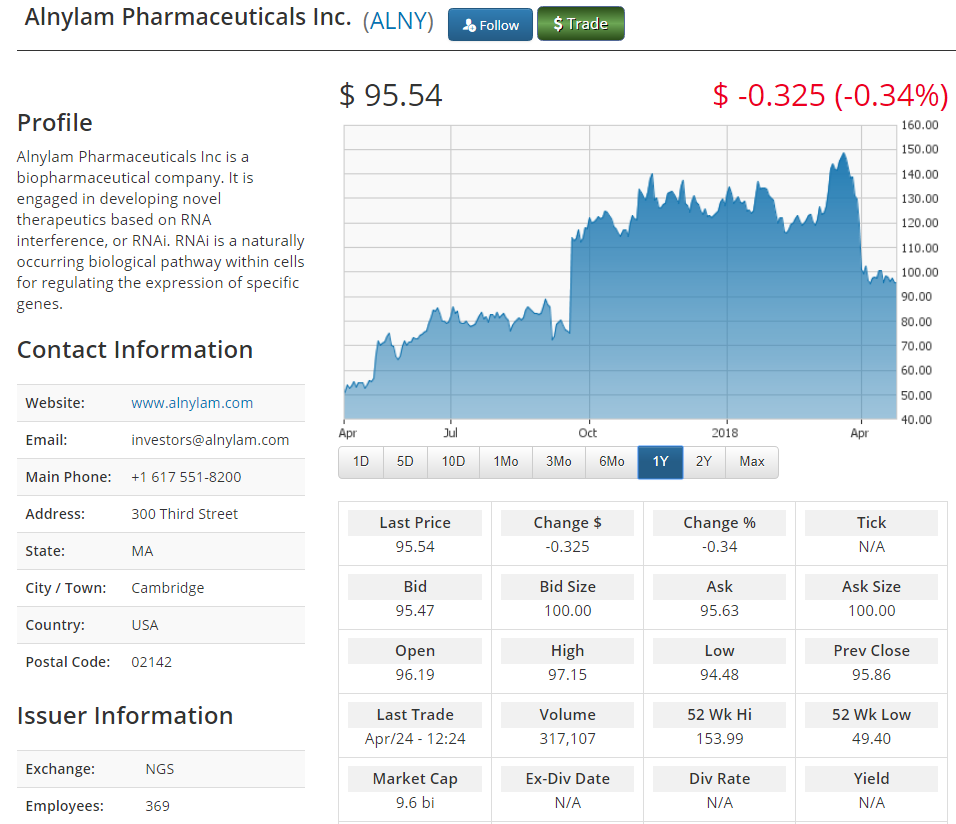 Please email us at [email protected] to see our Case Studies and Testimonials.
Please click here for information on our new trading platform.