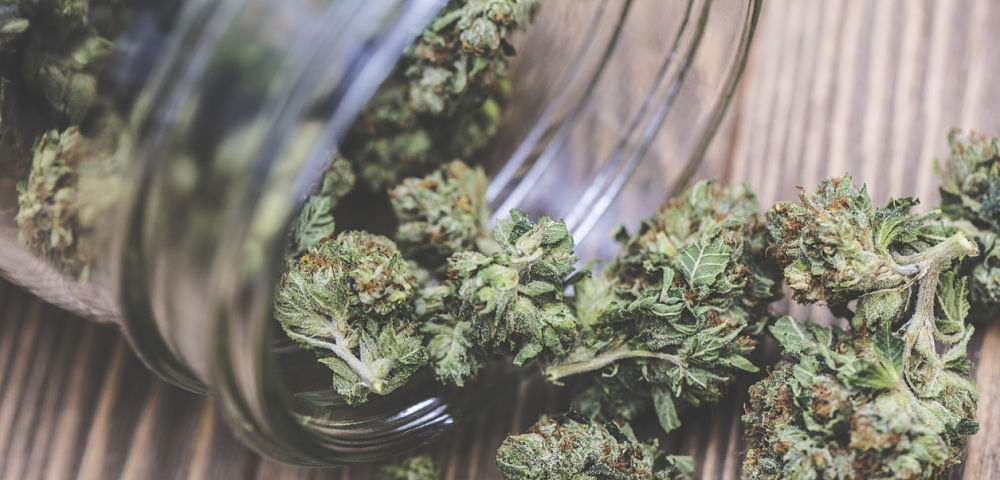 Alliance Growers Corp. ACG:CNX is pleased to announce that it has closed the lead order of 2,000,000 units (the "Units") at a price of $0.14 per Unit from a European independent brokerage firm that is active in all the world's main stock markets. On August 27, 2018, the Company announced a 14,500,000-unit private placement (the "Private Placement") at a price of $0.14 per Unit.
The proceeds from the $2,000,000 financing will be used primarily to advance the Company's two main projects; the continued development of the Cannabis Biotech Complex and the construction of the Biocannatech facility in Montreal, a late stage ACMPR applicant.
Pharmagreen, in conjunction with Alliance, is currently completing the pre-construction phase of the 62,000 square foot Cannabis Biotech Complex, of which Alliance is acquiring a 30% equity interest and income share. Pharmagreen has filed for regulatory approvals from Health Canada and has meetings scheduled in September with the officials from Fraser Valley Regional District and Mission to receive final approvals for development of the Cannabis Biotech Complex.
Biocannatech has received all required construction permits for the facility and is now issuing a site readiness evidence package to Heath Canada. Proceeds from this financing will allow the Company to commence construction and move the Company closer to receiving an ACMPR license by November.
Commenting on the financing, Dennis Petke, Alliance Growers President and CEO said, "We are very pleased with the strong response to this recent financing. Based on the demand, it is expected that it will be oversold as we have already received commitments for another 8 million units since the private placement was announced. The Company will continue to close a series of private placements at progressively higher prices over the next several months to fund the business plan. We would like to thank our shareholders for their continued support as we work towards realizing our vision of becoming a successful global medical cannabis company".
Alliance $2,000,000 Private Placement Terms
On August 27, 2018, Alliance announced a non-brokered private placement of up to 14,500,000 units (the "Units") at a price of $0.14 per Unit, for gross proceeds of up to $2,030,000. Each share purchase warrant will entitle the holder to acquire one additional common share in the capital of the Company at a price of $0.20 per share, for a period of three years from the date the Units are issued. The warrants are subject to an acceleration clause after the resale restrictions on the shares have expired. The expiry time of the warrants can be accelerated if the Company's shares trade at or above a weighted average trading price of $0.30 per share for 10 consecutive trading days
The Company raised $280,000 on the lead order with the issuance of 2,000,000 units (the "Units") at a price of $0.14 per Unit. In connection with this raise, the Company will pay Agent and Finders Fees and issued broker warrants exercisable at $0.20 on the same terms as the Private Placement share purchase warrants. All securities issued pursuant to the placement will be subject to a hold period of four months and one day from the date of closing.
About Alliance Growers Corp.
Alliance Growers is a Diversified Global Medical Cannabis Company driven by the Company's 'Four Pillars' Organization Plan — Cannabis Biotech Complex, Strategic ACMPR Investments, CBD Oil Supply and Distribution, and Research and Technology.
Alliance Growers is working with Pharmagreen Biotech Inc. advancing a new business partnership, to jointly develop and operate a 62,000-square foot facility, to be the first of its kind in Western Canada to house a DNA Botany lab, extraction facility and Tissue Culture Plantlet Production facility to service the Cannabis market and agriculture market in general. The proposed Cannabis Biotech Complex's main facility is the Cannabis Biotech Centre which will grow Cannabis plantlets using proprietary tissue culture propagation, specifically utilizing the "Chibafreen Invitro Plant Production System", which allows for more tissue cultured plantlets to be produced in less space and less time.
About Pharmagreen Biotech, Inc. and WFS Pharmagreen Inc.
WFS Pharmagreen Inc. is a wholly owned Canadian based subsidiary of Pharmagreen Biotech, Inc., a publicly traded (OTC PINKS: PHBI) company. WFS Pharmagreen Inc. is a cannabis company that is becoming the largest producer of cannabis plantlets through a proprietary tissue culture process with opportunity to become one of the largest players globally. Pharmagreen's mission is to advance the technology of tissue culture science and to provide the highest quality 100% germ free, disease free and all genetically the same plantlets of cannabis and other flora while offering full spectrum DNA testing for plant identification, live genetics preservation using low temperature storage for various cannabis and horticulture plants; extraction of botanical oils mainly CBD oil, and to deliver laboratory based services to the North American Cannabis and agriculture sectors. For further information on the company progress on the construction of a 62,000 square foot "Cannabis Biotech Complex" please visit www.pharmagreen.ca
In the interest of full disclosure, we call the reader's attention to the fact that Equities.com, Inc. is compensated by the companies profiled in the Spotlight Companies section. The purpose of these profiles is to provide awareness of these companies to investors in the micro, small-cap and growth equity community and should not in any way be considered as a recommendation to buy, sell or hold these securities. Equities.com is not a registered broker dealer, investment advisor, financial analyst, investment banker or other investment professional. We are a publisher of original and third party news and information. All profiles are based on information that is available to the public. The information contained herein should not be considered to be complete and is not guaranteed by Equities.com to be free from misstatement or errors. The views expressed are our own and not intended to be the basis for any investment decision. Readers are reminded to do their own due diligence when researching any companies mentioned on this website. Always bear in mind that investing in early-stage companies is risky and you are encouraged to only invest an amount that you can afford to lose completely without any change in your lifestyle. Equities has been compensated with cash, common shares and/or warrants for market awareness services provided.