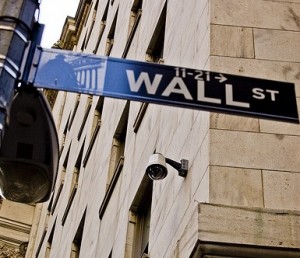 My June 6 blog, " Big Buying Opportunity Possibly July 29 or August 1, Trading Opportunities in the Interim" assumed Congress would not allow default to happen, that at the last minute the debt ceiling would be raised, allowing the government to pay all its bills, sparing America a downgrade in its debt, a crash in stock and bond prices, higher interest rates another recession, and domestic and global chaos.
I was sure press coverage emphasizing the horrors of default would severely depress stock prices as the August 2 deadline approached.
So far, I was wrong. The market didn't sell off as precipitously as I expected, certainly not yet.
Without lower prices, a buying opportunity won't be as juicy as if the market was in a tailspin going into the August 2 deadline.
Brooksie's Daily Stock Market blog: An edge before the market opens.
Friday, July 22, 2011 9:23 am EDT
DJIA: 12,724.41
S&P 500: 1343.80
Nasdaq Comp.: 2834.43
Russell 2000: 841.26
The market dropped sharply in early June, but the BIG money stepped in and bought aggressively in mid-June. It wasn't about to wait for lower prices.
Apparently default is so much out of the question, the Street concluded it had "zero" chance of happening.
This does not mean the market cannot sell off between now and August 2, if the U.S. House decides to take brinkmanship down to the day of the deadline. It could get very ugly, very divisive, and very scary in coming days.
Given the unwavering commitment of a number freshmen congressmen to standing firm against a raise in the debt ceiling, it is remotely possible they will opt for default and that must be factored into one's tolerance for risk.
It is just is highly unlikely.
Polls show that the public, most Democrats and Republicans want to avoid default.
Why would 60 Republicans, mostly "Tea Party" freshman paint themselves into a corner where they ideologically CAN'T opt for an increase in the debt ceiling ?
Ideologically, they are committed to Grover Norquist, head of Americans for Tax Reform, and opponent of social programs, government involvement in Americans' lives and increases in taxes. (Google him, as well as "Starve the Beast" to get an understanding of his long-term goals and those of his supporters).
But has Norquist begun to yield on raising taxes and permitting a tax increase on upper level incomes as part of a deal ? If so, that gives his supporters an out from their insistence that taxes NOT be raised as part of a "deal," ergo a vote to enable the debt ceiling to be raised to avoid default.
It appears that he has given ground per his recent statement regarding the Bush tax cuts, when he said, "Not continuing a tax cut is not technically a tax increase."
Asked if this violates his pledge not to raise taxes, he replied, "We wouldn't hold it that way."
This could be the break in the deadlock that has been holding back progress to-date.
I expect serious progress to be announced over the weekend, enough so that by August 2, Congress will vote to allow the debt ceiling to rise (within limits) in order to afford more time to concur on a plan and avoid default.
Without, a big selloff, a rally accompanying an announcement of an accord on the debt ceiling will not be as dramatic. Care must be taken in buying on a "gap" open as they often are the highs for the day.
Recent Headlines :
"Ugly ! Nevertheless, the Outlook Can Change Quickly" (June 20 – DJIA 12,004)
"No Time For Napping" – (June 21 DJIA: 12,080)
"No Hope in Sight ? Don't Bet on IT ! Prepare for Opportunity" - (June 22, DJIA: 12,190)
"Countdown to Opportunity – Start Preparing !" - (June 23 DJIA 12,109)
" BIG Money Nibbling – Stocks Beginning to Look Attractive – Negatives can Vanish" (June 24 DJIA:
12.050)
"Institutions Showing Interest – Not Reaching Yet" (June 27 DJIA: 11,934)
"Will Q2 Earnings Reports and Congressional Action on Debt Ceiling" (June 28 DJIA 12,043)
" Don't Buy News on Greek Vote – Spike to Be Short-Lived" (June 29 DJIA: 12,188)
"Again: Debt Ceiling Approval and Q2 Earnings Catalysts" (June 30 DJIA: 12,261)
"Enjoy the Fourth ! Prepare for Fireworks in Weeks Following" (July 1 DJIA: 12,414)
"Did Someone Blink ?" (July 5 DJIA 12,582)
"A Pause is Needed Here to Digest Recent Gains, Q2 Earnings Ready to Take Center Stage" (July 6
DJIA 12,569
"Whoa !" (July 8, DJIA: 12,719.49)
"July Could Be a Pivotal Month" (July 11, 2011, DJIA: 12,657
"Watch This One Closely – Very Closely" (July 12, 2011 – DJIA: 12,505)
"Default is Un-American" ( July 14, 2011 – DJIA: 12,491.11 )
"Breakthrough This Weekend ? – a Risky Bet ( July 15 – DJIA:12,479)
"Has the Stock Market Discounted Default ? (July 18, 2011- DJIA: 12,479 )
"Alert – Decision on Debt Ceiling May Come Before August 2" (July 19 – DJIA:12,385)
"3:35pm BULLETIN – Breakthrough on Debt Ceiling Imminent" (July 19, DJIA 12,586)
"Showdown ! American Public Says 'NO' to Default" (July 20 – DJIA: 12,587)
"Senate to Rescue – Short-Term Fix fro Debt Ceiling to Pave way for Long-Term Solutions
(July 21 – DJIA 12,571)
George Brooks
sensiblesleuth@gmail.com
…………………………………………………………………………………………………………
The writer of Brooksie's Daily Stock Market blog, George Brooks, is not registered as an investment advisor. Ideas expressed herein are the opinions of the writer, are for informational purposes, and are not to serve as the sole basis for any investment decision. Readers are expected to assume full responsibility for conducting their own research pursuant to investment decisions in keeping with their tolerance for risk
DISCLOSURE: The views and opinions expressed in this article are those of the authors, and do not represent the views of equities.com. Readers should not consider statements made by the author as formal recommendations and should consult their financial advisor before making any investment decisions. To read our full disclosure, please go to: http://www.equities.com/disclaimer