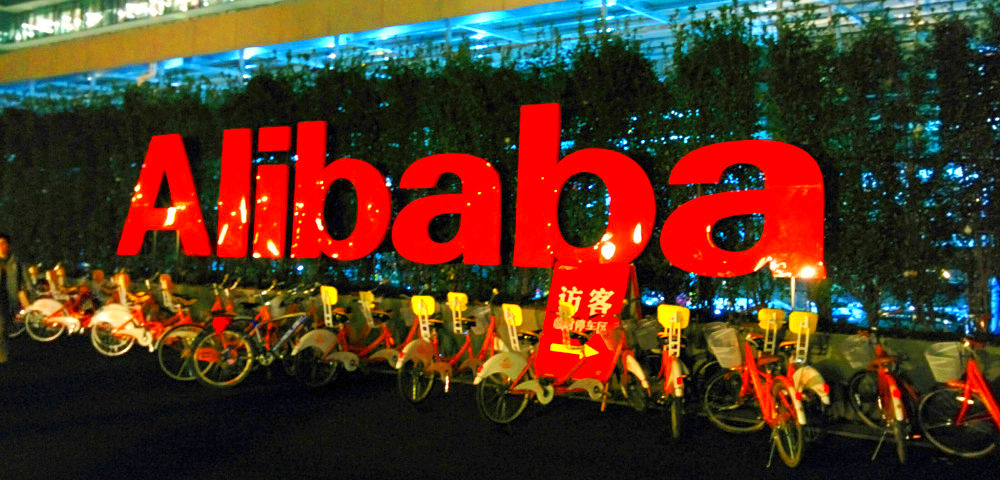 Image via leighklotz/Flickr CC
While acknowledging the risks, we think the case for long-term growth in developing Asia is so compelling — with the region offering such upside potential — that investors should not shy away, asserts Stephen Leeb, editor of Investing Daily's The Complete Investor.
By any metric, online shopping giant Alibaba (BABA) is both enormous and enormously successful. In the most recent year, its gross merchandise volume (GMV) — the value of the merchandise flowing through its websites — reached a world high of nearly half a trillion dollars.
The company's simple business model, which it has pursued to perfection, is to keep GMV growing while pushing a rising share of it into company revenues and profits. Profits were $.07 a share in 2011, $.27 a share in 2012, and $3.31 in 2017. They should top $6.00 by the end of 2018 and reach the mid-teens by the early part of next decade.
The "take rate" is the percentage of GMV that goes into revenues. It hovered close to 3% earlier this decade as Alibaba established its franchise. In calendar year 2016, the take rate began to rise. It is expected to top 5% this year and approach 7% in the early 2020s, when Alibaba is aiming for $1 trillion in GMV.
The company embodies a virtuous circle in which success begets more success. With growing size, reach, and increasing brand recognition of its several different shopping domains, Alibaba has gained the wherewithal to charge higher fees per click and higher commissions as well as to more easily establish additional businesses whose success is virtually assured.
The company's steep growth trajectory will moderate but not by all that much, as a rising take rate compounds the growth in GMV. Moreover, gains in the core businesses will be accompanied by gains in other businesses including cloud computing, currently growing at a triple-digit rate, and software development. By early next decade, earnings should be around $15 to $16 a share.
And all these growth projections assume that Alibaba's businesses will remain largely China and Asia-based. If the company starts to penetrate Western markets, the figures could go even higher. The balance sheet is enviable, with cash twice debt and a free cash flow yield above 3%. Alibaba is an outstanding company that belongs in any growth portfolio.
Stephen Leeb is editor of The Complete Investor.
Subscribe to Stephen Leeb's The Complete Investor here…
About MoneyShow.com: Founded in 1981, MoneyShow is a privately held financial media company headquartered in Sarasota, Florida. As a global network of investing and trading education, MoneyShow presents an extensive agenda of live and online events that attract over 75,000 investors, traders and financial advisors around the world.