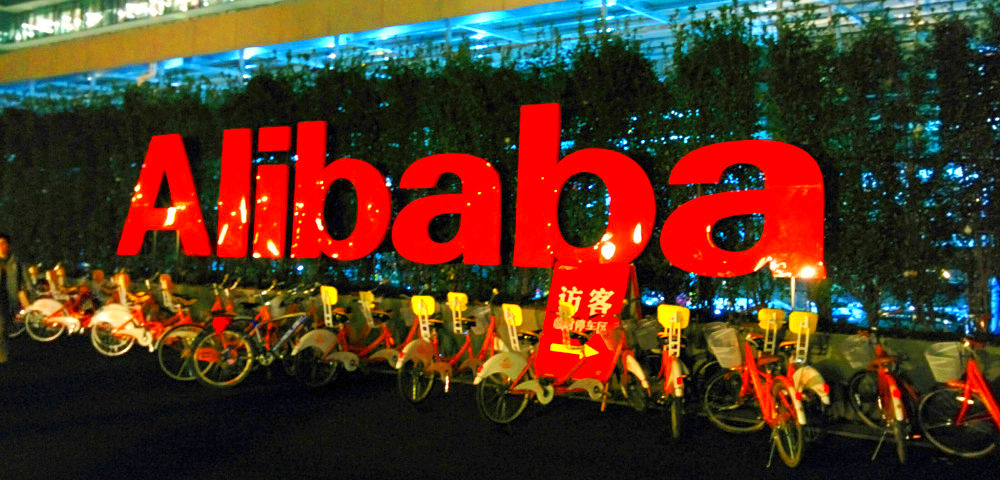 Image via leighklotz/Flickr CC
We sold Google (GOOGL)GOOGL in December and are now selling Amazon (AMZN)AMZN and Facebook (FB)FB; we're now FANG-free, asserts Stephen Leeb, editor of The Complete Investor.
However, we're happy to continue to recommend two other internet giants. Each is growing faster than the FANG stocks and is more modestly valued than Amazon.
Neither faces regulatory restrictions that could hurt revenues or profits, and together they form a near-duopoly in a massive and still largely immature market in a part of the world — the East — where incomes and living standards are rising rapidly. Finally, both companies have good chances of penetrating other major markets.
These paragons are Alibaba (BABA)BABA and Tencent (TCEHY)TCEHY. Broadly speaking they are more similar to each other than different. Both span the internet gamut.
Other than for political speech, they are less subject to regulation than Western counterparts. Each will likely receive government support in areas China considers vital to its future, such as artificial intelligence.
There seems little on the horizon to restrain their growth, which over the next five years or more will likely clock in at 25%-30%. Tencent is the leader in social media and gaming, Alibaba in branding and delivering merchandise.
But even in these areas the companies compete, as they do in virtually every other part of the internet. Competition is particularly fierce in online payment, the cloud, artificial intelligence, and entertainment. The good news is that the Chinese market is large enough to support continued torrid growth for both.
Among markets outside of China, Alibaba has an edge in that since 2014, international revenues have grown more than fivefold and now represent nearly a quarter of total revenues.
Tencent's international revenue growth in those years has been sluggish, declining from above 8% of the total to about 3%. These trends give Alibaba a slight overall edge, with the emphasis on slight, as countries like India remain in play.
Our advice is to own both these stocks, which are compelling growth stories based on their own merit while providing a stake in the developing world's most dominant country.
Stephen Leeb is editor of The Complete Investor.
Subscribe to Stephen Leeb's The Complete Investor here…
About MoneyShow.com: Founded in 1981, MoneyShow is a privately held financial media company headquartered in Sarasota, Florida. As a global network of investing and trading education, MoneyShow presents an extensive agenda of live and online events that attract over 75,000 investors, traders and financial advisors around the world.