Alexion Pharmaceuticals (NASDAQ: ALXN) announced today that it has made a recommended cash offer to all shareholders of Wilson Therapeutics (Stockholm: WTX), a Stockholm-based developer of novel therapies for patients with rare copper-mediated disorders. Alexion has offered SEK 232 (US$27.90) for each outstanding share of Wilson Therapeutics, bringing the total equity value of the transaction to SEK 7.1 billion (US$855 million).
Wilson's lead product candidate, WTX101, is in Phase 3 development as a treatment for Wilson disease, a rare genetic disorder with devastating hepatic and neurological consequences. WTX101 is a first-in-class oral copper-binding agent with a unique mechanism of action and ability to access and bind copper from serum and promote its removal from the liver. WTX101 has received Fast Track designation from the FDA for the treatment of Wilson disease in the US and EU.
Source: Wilson Therapeutics
Wilson Disease is caused by autosomal recessive mutations in the ATP7B gene, which codes for the intracellular copper-transporter ATP7B ATPase. Autosomal recessive means that both copies of the ATP7B gene from each parent must be defective for the disease to develop. To date, more than 500 different mutations in the ATP7B gene have been identified.
The mutations impair the function of the intracellular copper transporter to variable degrees. In the liver cells, lack of sufficient ATP7B ATPase function causes impaired biliary copper excretion and impaired binding of copper to apoceruloplasmin to form ceruloplasmin — the major copper carrying protein in the blood — which results in accumulation of copper inside the liver cells. When copper levels in the liver cells exceed the storage capacity, free toxic copper is released in the liver and in the blood, inducing an increased production of free radicals causing tissue damage and dysfunction.
The transaction has received unanimous recommendation from Wilson's Independent Committee of the Board of Directors and unanimous approval from Alexion's Board of Directors. Alexion has obtained shareholder support agreements from most of the largest shareholders accounting for 73.4% of shares outstanding. The transaction is expected to close in the second quarter of 2018. Alexion intends to finance the acquisition through cash on hand.
Wilson disease is a rare disorder that can lead to severe liver disease, including cirrhosis and acute liver failure, as well as debilitating neurological morbidities such as impaired movement, gait, speech, swallowing, and psychiatric disorders. WTX101 is an innovative product that addresses the underlying cause of the disease and has the potential to define a new standard of care in treating Wilson disease, an area that has not had a new treatment in over two decades. The acquisition of Wilson Therapeutics is a strong strategic fit for Alexion given the overlap with our current clinical and commercial focus on metabolic and neurologic disorders, and is an important first step in rebuilding our clinical pipeline.
– Ludwig Hantson, CEO, Alexion.
Alexion is a global leader in rare diseases with a proven record of developing and commercializing therapies for patients with rare diseases, making them a great partner to make WTX101 available to Wilson disease patients worldwide.
– Jonas Hansson, CEO, Wilson Therapeutics.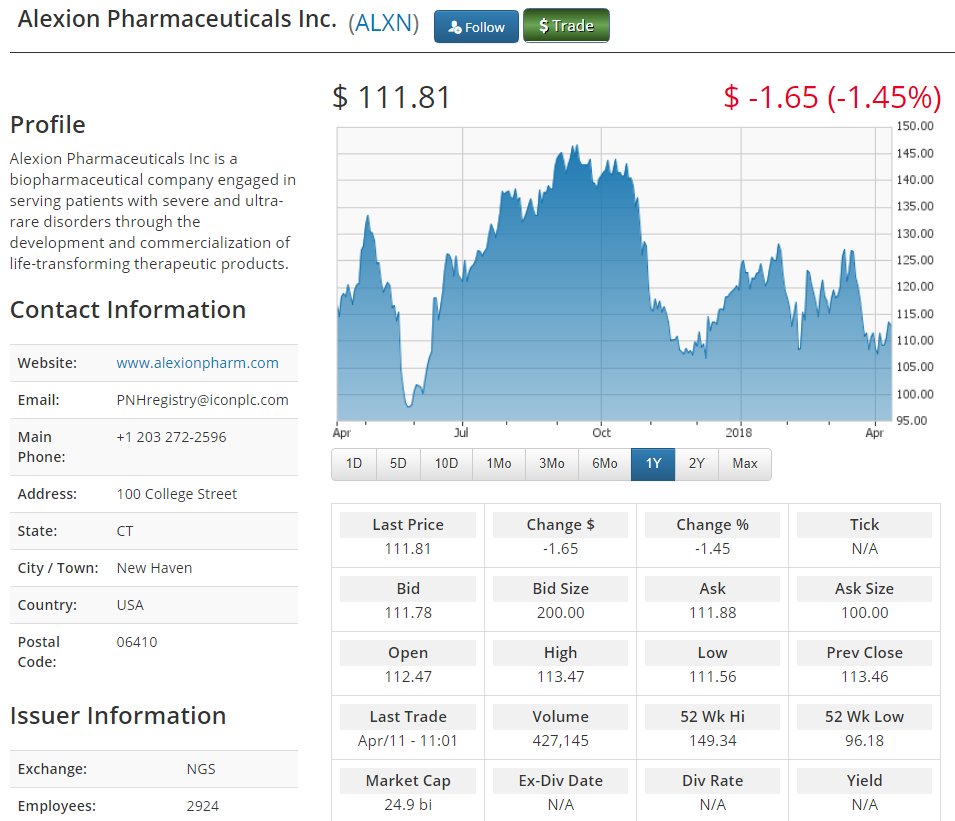 Please email us at [email protected] to see our Case Studies and Testimonials.
Please click here for information on our new trading platform.