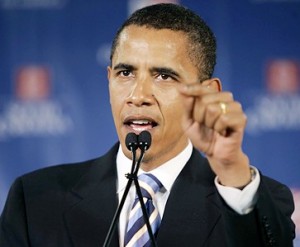 As expected, the press is orchestrating a frenzy over the debt ceiling, adding to investors' angst about what happens if the ceiling is not raised and our nation defaults on some of its obligations.
I see the press is targeting the deadline for avoiding default at August 2 and it is important to note some sources claim a decision MUST be reached before then, perhaps this week.
Brooksie's Daily Stock Market blog: An edge before the open.
Tuesday, July 19, 2011 9:23 am EDT
DJIA: 12,385.16
S&P 500: 1305.44
Nasdaq Comp.: 2765.11
Russell 2000: 815.97
Sources close to the situation told Bloomberg.com News that a decision must be reached between July 15 and 22 in order to write a bill and comply with congressional rules requiring advance publication before consideration. In fact, on Sunday, July 10, President Obama told Congress it needs to reach a decision within 10 days, which works out to this week.
If true, a decision to "raise" or "not raise" could come sooner than expected and catch investors off guard.
What to expect:
Odds strongly favor the ceiling will be raised, perhaps at intervals going forward:
Too many of the BIG boys/girls including Republicans get hurt if Congress opts for default – While some wiley traders would love to see it happen, odds are very heavy, it won't. To these big hitters, Congressman/women don't walk on water, they are mere pawns in a big chess game, and they better not think otherwise. Cruel stuff, but billions of dollars are at stake.
If not raised, look for irreparable damage across the board to all Americans. I am not sure many in Congress understand the seriousness of a downward revision in our government's securities, a plunge in the stock market and economy that would result, I'm even less confident many voters understand it – now.
SENATE TO THE RESCUE:
The House will vote today on its "Cut, Cap and Balance Act," calling for caps on spending and a constitutional amendment requiring a balanced budget going forward, but it is expected to be shot down in the Senate.
The Senate will remain in session until an accord on the debt ceiling is reached. Bloomberg News reports Senators from both parties have been pressing for an immediate fix that would give President Obama $2.4 billion in new borrowing authority in installments to avert default while empowering a bipartisan group of lawmakers to propose spending cuts.
All this is changing as I write. What's important is we are approaching a resolution of sorts.
I think the ceiling will be raised, but expect the uncertainty and political squabbling to continue. This is so much about posturing for the 2012 Presidential Election. What a shame.
FLASHBACK:
My June 20 blog headlined, "Ugly ! Nevertheless, the Outlook Can Change Quickly," referring to the possibility the negatives weighing on stock prices (slumping economy, European sovereign debt issues, U.S. Default ) could vanish quickly.
I stand by that today, though default must be given respect as a possibility.
IF FEARS OF AN ECONOMIC SLUMP EASE, AND LESS CONCERN ABOUT EUROPEAN SOVEREIGN DEBT COMBINE WITH CONTINUED GOOD Q2 EARNINGS AND A RAISE IN THE DEBT CEILING, EXPECT A HUGE RALLY.
Today: Buoyed by yesterday's rise in the National Association of Home Builders/Well Fargo sentiment index and today's jump in Housing Starts, impressive Q2 earnings reports, and I suspect some optimism that an accord will be reached on the debt ceiling , the stock market will jump off to a good star this morning.
Earnings reports will continue to provide support for stock prices, but I think Wall Street will need to know how the Debt ceiling issue will be resolved before making a big push. I think the BIG money would like to jump the gun here and buy aggressively, but doesn't trust Congress.
Recent Headlines :
"Is the Fix In" ? (June 16 – DJIA: 11,897)
"Quadruple Witching Friday –Buying Open Risky" (June 17 DJIA 11,961)
"Ugly ! Nevertheless, the Outlook Can Change Quickly" (June 20 – DJIA 12,004)
"No Time For Napping" – (June 21 DJIA: 12,080)
"No Hope in Sight ? Don't Bet on IT ! Prepare for Opportunity" - (June 22, DJIA: 12,190)
"Countdown to Opportunity – Start Preparing !" - (June 23 DJIA 12,109)
" BIG Money Nibbling – Stocks Beginning to Look Attractive – Negatives can Vanish" (June 24 DJIA:
12.050)
"Institutions Showing Interest – Not Reaching Yet" (June 27 DJIA: 11,934)
"Will Q2 Earnings Reports and Congressional Action on Debt Ceiling" (June 28 DJIA 12,043)
" Don't Buy News on Greek Vote – Spike to Be Short-Lived" (June 29 DJIA: 12,188)
"Again: Debt Ceiling Approval and Q2 Earnings Catalysts" (June 30 DJIA: 12,261)
"Enjoy the Fourth ! Prepare for Fireworks in Weeks Following" (July 1 DJIA: 12,414)
"Did Someone Blink ?" (July 5 DJIA 12,582)
"A Pause is Needed Here to Digest Recent Gains, Q2 Earnings Ready to Take Center Stage" (July 6
DJIA 12,569
"Whoa !" (July 8, DJIA: 12,719.49)
"July Could Be a Pivotal Month" (July 11, 2011, DJIA: 12,657
"Watch This One Closely – Very Closely" (July 12, 2011 – DJIA: 12,505)
"Default is Un-American" ( July 14, 2011 – DJIA: 12,491.11 )
"Breakthrough This Weekend ? – a Risky Bet ( July 15 – DJIA:12,479)
"Has the Stock Market Discounted Default ? (July 18, 2011- DJIA: 12,479 )
George Brooks
sensiblesleuth@gmail.com
…………………………………………………………………………………………………………
The writer of Brooksie's Daily Stock Market blog, George Brooks, is not registered as an investment advisor. Ideas expressed herein are the opinions of the writer, are for informational purposes, and are not to serve as the sole basis for any investment decision. Readers are expected to assume full responsibility for conducting their own research pursuant to investment decisions in keeping with their tolerance for risk
DISCLOSURE: The views and opinions expressed in this article are those of the authors, and do not represent the views of equities.com. Readers should not consider statements made by the author as formal recommendations and should consult their financial advisor before making any investment decisions. To read our full disclosure, please go to: http://www.equities.com/disclaimer