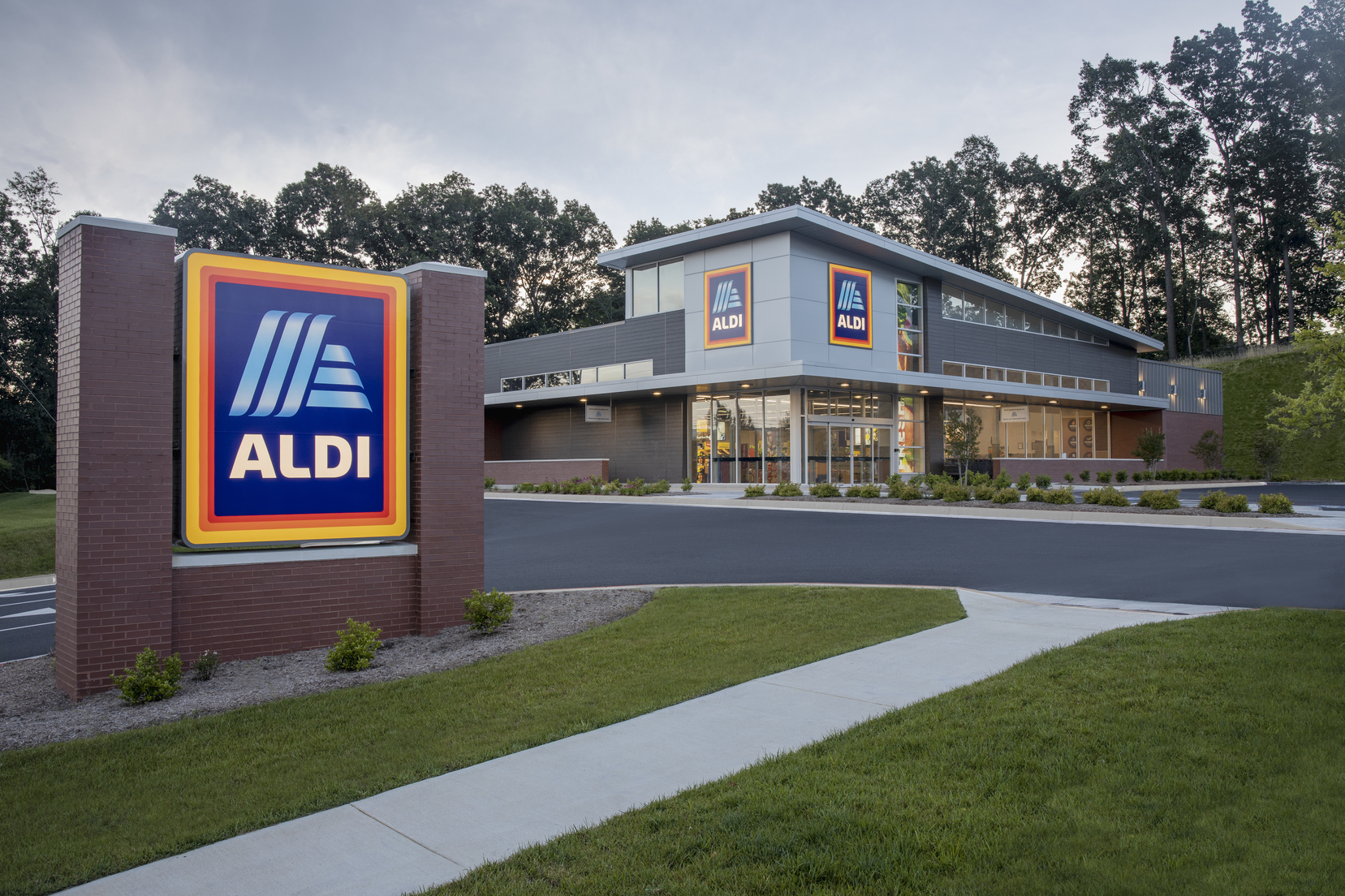 Image source: Aldi
Supermarket chain Aldi has unveiled a new series of sustainability goals that seek to curb greenhouse gas emissions, operational waste, packaging materials and food waste.
On Wednesday, the discount grocer, which has more than 2,000 stores across the US, announced key measures it plans to achieve between now and 2030 as part of its larger, ongoing commitment to "protecting the planet's resources and ecosystems."
By 2025, the chain aims to reduce greenhouse gas emissions by 26%, divert 90% of its operational waste and cut back packaging materials by 15%.
The company also plans to convert all of packaging from its Aldi-exclusive products – which represent more than 90% of items in its stores – to reusable, recyclable or compostable materials.
Aldi also wants to halve the amount of food waste it produces by 2030. The company noted it is still developing plans to achieve this goal, but that it expects efforts will include composting, non-food donation programs and expanded recycling and food recovery initiatives.
The new targets build on several measures the chain has already taken, like recycling materials, donating food and installing solar panels on 111 stores and 12 distribution centers. The chain estimates its practice of not using single-use plastic bags at checkouts and encouraging shoppers to bring reusable tote bags has kept 15 billion bags out of oceans and landfills.
Aldi chief executive officer Jason Hart said, "Aldi has a responsibility to protect the environment and we know it's an important priority for our customers."
"We are committed to evaluating and implementing sustainable business practices while always offering the highest quality products at prices that can't be beat," said Hart.
Aldi's latest sustainability goals follow similar initiatives from competing grocery chains.
The Kroger Company (NYSE: KR ) said last year it plans to make its private-label packaging more sustainable, while The Giant Company, a unit of Ahold Delhaize NV (OTC US: ADRNY ), said it is turning to greener refrigeration alternatives to cut down emissions.
_____
Source: Equities News