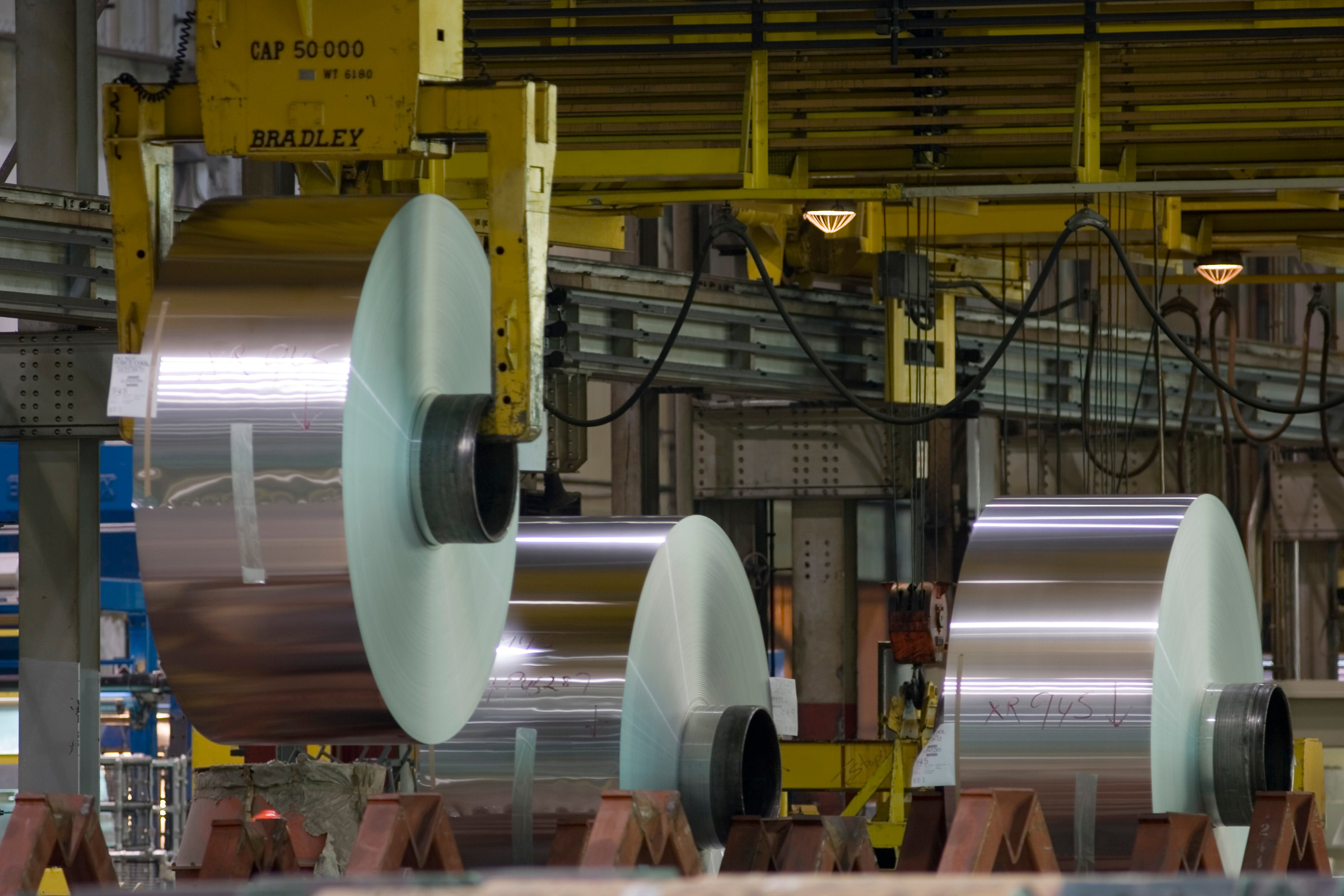 Image: Aluminum rolling mill, Alcoa Warrick Operations, Indiana. Source: Alcoa
Alcoa Corp, the largest producer of aluminum in the U.S., reported fourth quarter earnings and revenue that topped analyst expectations.
The results, released Wednesday, are an improvement over the previous three quarters of 2020, reflecting a pick-up in the automotive sector sales and higher aluminum prices.
The Pittsburgh-based company's quarterly and annual earnings report shows a fourth-quarter loss of $4 million, or $0.02 per share, an improvement from the net loss of $49 million, or $0.26 per share, in the third quarter of 2020.
The loss is also narrower than the $303 million loss, or $1.63 per share, reported during the final three months of 2019.
Revenue for the most recent period came in at $2.39 billion, compared with $2.44 billion a year earlier and $2.37 billion in the third quarter.
In a statement, Alcoa Chief Executive Officer Roy Harvey said despite being "a very challenging year," the company "set multiple production records, exceeded goals for cash management and made significant progress" on its multi-year strategy during 2020.
"We had a very solid fourth quarter, and the work we accomplished in 2020 positions us well to capture the benefits of an improved market," Harvey added.
For the full year, Alcoa lost $170 million, $0.91 a share, down from a $1.13 billion loss, or $6.07, in 2019. Total revenue declined 11% to $9.3 billion, primarily due to lower aluminum prices, the company said.
Despite the better-than-expected results for the quarter, Alcoa stock came under significant pressure Thursday as the company warned that it "anticipates lower quarterly
performance results in the Bauxite segment" in the first quarter of 2021. Shares were down 12.3% in mid afternoon trading to $20.03 per share.
_____
Source: Equities News