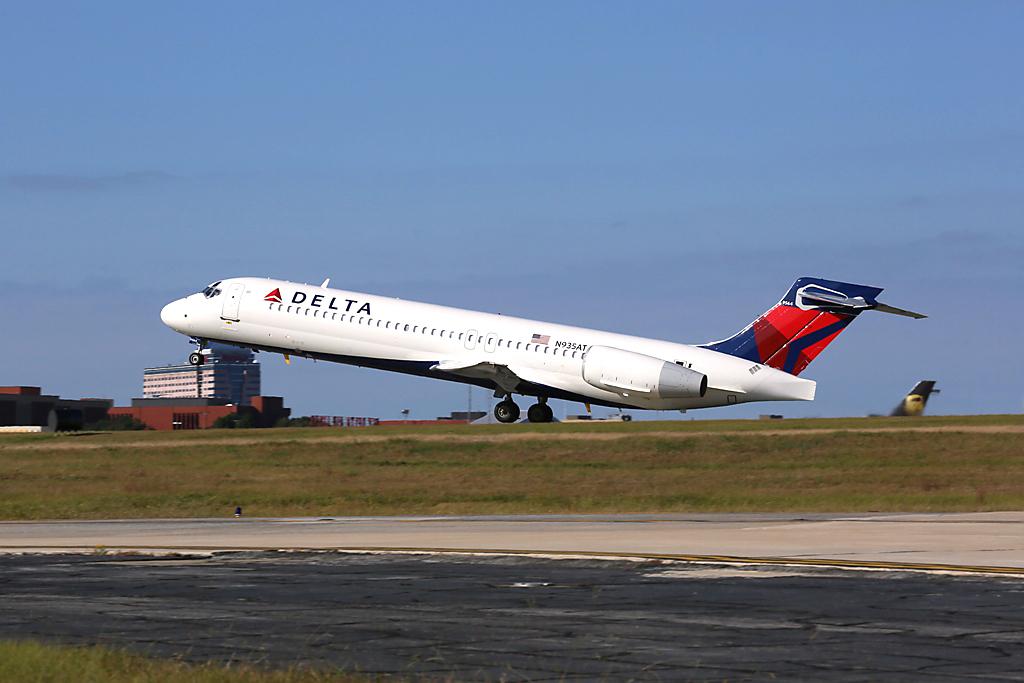 Image source: Delta Air Lines Inc
Air travel is starting to pick up again after the most difficult year for major US airlines due to the COVID-19 pandemic, giving hope that the struggling industry is on the rebound.
Sunday marked the fourth straight day that the Transportation Security Administration saw more than 1 million people pass through its airport checkpoints, screening 1.34 million passengers.
That's the highest number of travelers in a year – just after the World Health Organization declared the coronavirus a pandemic. It is still 45% below 2019 levels, a sign that the industry has a very long way to go yet before declaring a full recovery.
According to the TSA, travel declined 60% over the past year to 324 million passengers. On April 14, 2020, it reported its lowest travel volume of only 87,500 passengers nationwide, just 4% of the number of people who flew on the same day a year earlier.
The TSA "expects volume will remain well below pre-pandemic levels through most of 2021," although it projects that daily traffic volumes will "continue to rise steadily and follow seasonal patterns."
Major US airlines lost more than $35 billion combined last year due to low passenger traffic and were forced to cut flights, block off seats and launch safety measures in response to the pandemic. The industry has been helped to stay afloat with 54 billion from the federal government to cover pay and benefits for airline workers.
After dreary sales in January and February, several airlines reported that more people have bought tickets to travel in the spring or summer as infection rates decline and COVID-19 vaccinations continue to roll out, according to The Associated Press.
Over the past year, travel volumes have increased a few times – mainly around holidays – but dropped off right afterward. During the JP Morgan Industrials Conference on Monday, however, several airline chief executive officers appeared optimistic that long-term travel demand is making a comeback.
Delta Air Lines Inc (NYSE: Chart DAL - $34.92 0.81 (2.375%) ) chief Ed Bastian said bookings began picking up about six weeks ago and recovery "seems like it's real."
Scott Kirby, chief executive of United Airlines Holdings Inc (NYSE: Chart UAL - $44.25 0.54 (1.235%) ), said, "I think that there's going to be more travel going forward just period. You've already bought a new washing machine, you don't have to buy another one. People already bought a new car, did a home repair. And it's going to mean a lot more available to spend in '22, '23, 24 for leisure demand."
_____
Source: Equities News